As the weather gets worse over the winter, it can cause problems for various parts of your home, from the roof to the basement. The dangers of snow, ice, and cold temperatures can be extremely problematic, so it's worth knowing what those dangers are in advance. Read on to find out about some of them.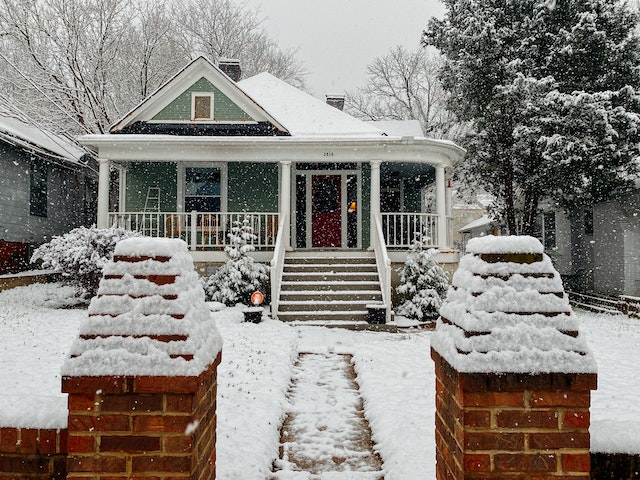 Dry Soil
Snow is problematic for your foundation because it forms in very cold air, and cold air is often accompanied by dry soil. Soil loses moisture along with air as humidity rises in the atmosphere. This drying effect is not limited to just one type of soil, either; it has the potential to dry out virtually all of the soil in your yard.
A common result of soil drying is the appearance of cracks or the enlargement of existing ones. The structural integrity of your home could be compromised by those fissures. The soil will also contract as it dries out. The soil pulls away from your foundation wall as it contracts, preventing the wall from receiving the necessary support from the ground. This is disastrous for the health of your house and yard.
Failing Gutters
Even brand-new gutter systems can be brought crashing to the ground by the weight of accumulated snow and ice. It has also been noted that if snow accumulates on solar panels, it can slide off and take the gutters with it.
Ice dams are another problem. Melting snow on your roof will have nowhere to go if your gutters are overflowing. Water accumulates under the roof instead of draining away through the gutters, leading to the formation of an ice dam. Water damage, mold growth, and rot can result from ice dams melting.
Damaged Roofs
Snow can damage roofs and gutters in other ways besides ice dams. The extra weight can pull gutters away from the edge of the roof. Plus, don't let too much snow stay on the roof itself. Over time, if a lot of heavy snow piles up on the roof, the weight of the snow could damage the structure that holds up the roof, and it could also make the roof more likely to leak into the attic. At this point, you might need a roofing contractor to help you make repairs.
Mortar Can Crumble
If you notice that the mortar in your walls or outside steps is crumbling away, it could be that the cold weather is the issue. Cold weather can change how long it takes for mortar to dry. This means that those newly cemented steps may not have stuck together well, which is why they fell apart.
It's not just new mortar, though. Old walls and steps are just as vulnerable to the cold. Moisture from snowfall can also get into the mortar between your bricks, which can damage walls and cause them to break down over time.
Frozen Or Burst Pipes
If you prepare your plumbing for winter, pipes won't usually freeze. Most likely to freeze are faucets and pipes outside and in unheated areas, like a garage or crawlspace. You can keep your pipes from freezing by using heat tape and insulation, keeping your faucets on a trickle to keep the pressure from building up, and turning off your water if you're going to be away for more than a day.