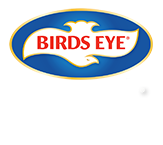 Since kids are back in school, hubby is back at work, and the holidays are long gone, it's time to find some quick and easy meals to prepare.
Look like Birds Eye has just what the meal doctored ordered with their 15 minute Full Lineup of Skillet Meals.
Mom's can now prepare a quick, tasty, veggie meal for the entire family. I know for me, sometimes it's hard getting my children to eat certain veggies but the way Birds Eye have created these Voila skillet meals, mom's all over the world will have many serving option for their kids.
Just think, a whole meal cooked within 10-15 minutes and the first one that came to mind for me was the Garlic Chicken Voila skillet meal!
Now, I love anything that has to do with garlic and believe it or not garlic is healthy for you. This skillet meal package will have everything you need to preparing a delicious dinner dish! Pasta in a garlic sauce, grilled seasoned white chicken with broccoli, corn and carrots. Get ready to taste a flavor of sauces, seasoning, and veggies on a whole new level of mouthwatering taste!
You can add a toss salad to this dish, chicken broth to make a healthy soup, or serve with whole grain bread to make this meal even fuller! You can also make this dish and add a nice dessert for afterwards so many options to creating a good meal with one of these Birds Eye Skillet Meals.
Visit Birds Eye® on their social media and website:
Website | Facebook | Twitter | Pinterest |