Do you plan on moving to Manchester in the near future on a temporary basis? Perhaps you have been relocated for work, or maybe it is your significant other that needs to be in Manchester for a defined period of time. Either way, a serviced apartment offers a quick, easy, and comfortable solution for those who don't want to be stuck in a hotel for many weeks or even months at a time. Now what happens if you'll also be bringing kids with you?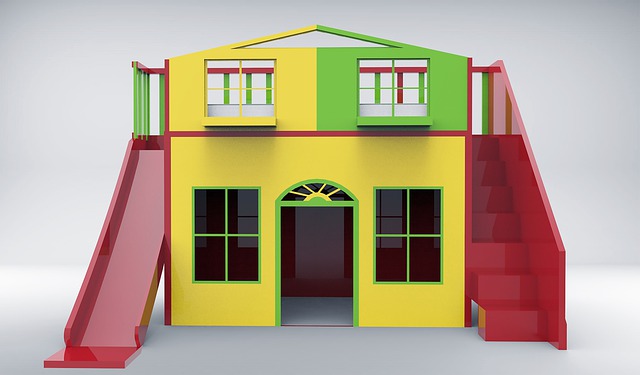 When searching for a family-friendly serviced apartment in Manchester, there are some key details to look for. Let's break down what those features are.
The Size of the Apartment
The first thing that will likely be of concern is the size of the apartment. Serviced apartments are already more spacious than a standard hotel room, but that doesn't mean you're all going to fit into a one-bedroom unit. Instead, you'll want to look into multi-bedroom options, and even those that give a true division of space so you can feel like everyone can enjoy a little privacy when needed.
Manchester apartments tend to offer plenty of different sizes and configurations for you to choose from, so finding that "ideal" unit is more than possible.
The Location of the Apartment
The next thing to consider is the location of the apartment. Some of the things you may want to have nearby include:
Now some of these features will rank higher than others; it all depends on your priorities, lifestyle, and what your family enjoys doing in their free time.
Also part of the location is whether or not the apartment is located in a family-friendly area. Some areas of Manchester are just more popular with families, which gives kids a chance to make some friends and feel that much more comfortable and welcome in their new surroundings.
Amenities in the Apartment
Then we have the actual amenities in the apartment. These are the extra features that families can make good use of and will likely make life a little more comfortable and easier. They can include such features as a spacious kitchen area for food preparation and dining, which all families need; smart appliances in the kitchen; comfortable furnishings with plenty of space for the whole family to lounge; high-speed internet; bicycle storage; on-site parking; housekeeping services; and a concierge.
All of these features help to make settling in that much easier.
Move-In Ready
The final thing to look into is how move-in ready the serviced apartment is. In theory, you should be able to just check-in, unpack your clothes and toiletries, and feel right at home. This is why you want to look for modern and well-appointed units.
Making Sure the Family Feels Comfortable
By using these tips, you'll be able to find a serviced apartment that is perfect for the whole family and manages to check off everything on your must-have list.