It's estimated that American families spend just 37 minutes of quality time together each day. That's shocking considering there are 1,440 minutes per day.
The good news is, there are several family bonding activities that can help bring your family closer together, that don't require too much time or preparation. Keep reading to learn what some of the best family bonding activities are here.
Schedule a Movie Night
Having a movie night each week is a great way to spend time tougher. You can stream a movie from one of the many streaming services or choose one out of your own collection. If you aren't sure what to watch, let each family member pick a movie one night. To make movie night even more fun, be sure to have plenty of popcorn and candy ready.
Play Games
There's no question that board games can introduce quite a bit of fun and laughter into your family bonding event. If you choose to play a classic, such as Dungeons & Dragons, you can complement it by ordering custom gameplay dice from D20 Collective. However, there are other ways to play games, too.
You can also opt to play video games together. There are countless multiplayer gaming options available through Nintendo, PlayStation, and Xbox. If you want to take your gaming outdoors, engage in a game of basketball or kickball. This is not only fun but gets everyone in the family up and moving.
Make a Craft
Arts and crafts are fun activities for adults and kids alike. There are more than a few craft projects that are very simple, but also a great way to bring your family together. If your child makes a truly amazing drawing or picture, why not have it immortalized forever with a service like Instapainting.
You can also base the craft being made on the time of the year. For example, at Christmas, you can have everyone make a new ornament for the Christmas tree.
Go Camping in the Backyard
Family camping for just one night can occur right in your backyard. This is a fun activity for the entire family, but you will need a tent and sleeping bags for everyone. You may also need to stock up on a few other supplies, such as a flashlight, bug repellent, and of course the ingredients for smores. Once you go into the tent for the night keep the fun going by taking turns telling stories or by singing songs.
Plan a Family Night Out
It's a good idea to have a family night out, which can include going to a movie, a play, a concert, or just going out to a restaurant together. Let each person suggest different activities and pick one or two to do a week.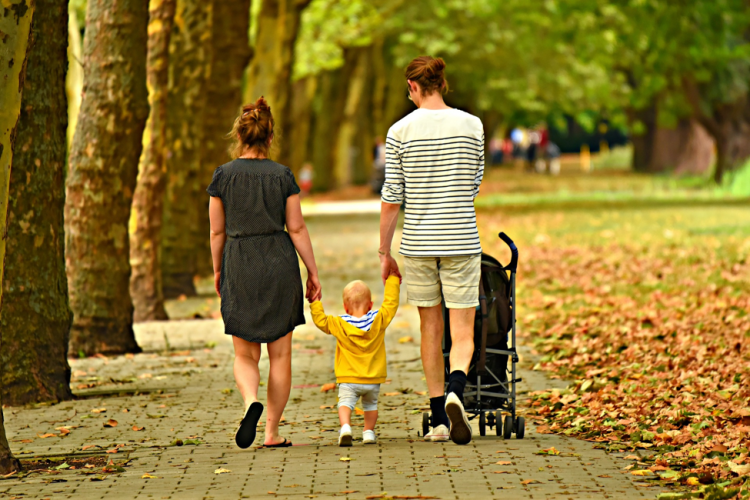 Source: Pixabay
Go for a Walk
It's always nice to get outdoors and enjoy the fresh air. In fact, this is often a great source of stress relief and a fun way to get everyone together to enjoy what nature has to offer. You can just take a short walk around the neighborhood, or if you are feeling more adventurous, you can visit a local park or hiking trail to enjoy the scenery.
As you can see, when it comes to spending time with your family, there are more than a few factors to consider. While it may seem difficult to make more time for your family, it doesn't have to be. Even better, by using the suggestions found here, you will find that family time is also fun time for everyone and something everyone will begin to look forward to.