How many countless hours have you spent searching for a game that everyone in your family can play? Make your family game nights a reality with Poobah – The Conversation Game. You'll love how Poobah opens up the lines of conversation seamlessly for everyone in your house!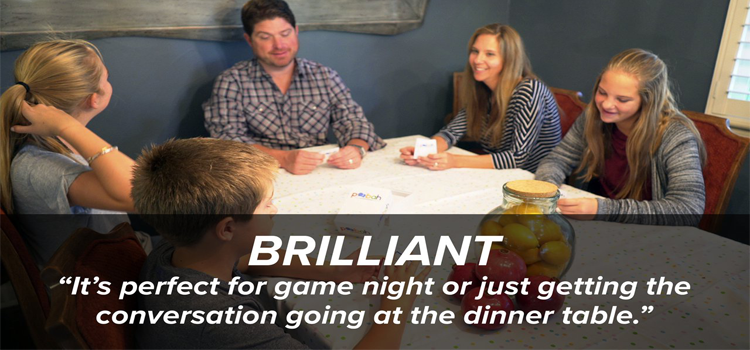 Poobah – The Conversation Game
Not only does this game start conversations in thanks to the 250 game cards spread out over 5 different categories, but it also has some funny and amazing loud out loud moments as well! Just when you think you know your family and friends…you may be surprised and shocked by some of the answers that they give!
Perfect for ages 7 and above, and all you need are at least 3 players to play.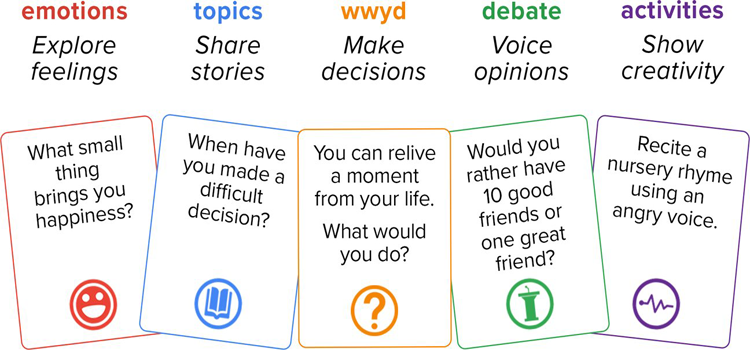 Who Created Poobah?
3 brothers and dads who saw a need for a game that promoted more family time. Plus, there is literally no other game such as this one out there! It's unique, fun and interactive! Not only is it fun, but it builds social skills, conversation skills and helps to strengthen emotional intelligence.
Why Poobah?
There are so many amazing reasons to play Poobah – The Conversation Game, but one of the biggest reasons is that it promotes time talking to one another. The questions asked during this game will create bonding moments and memories that you can cherish and treasure for a lifetime.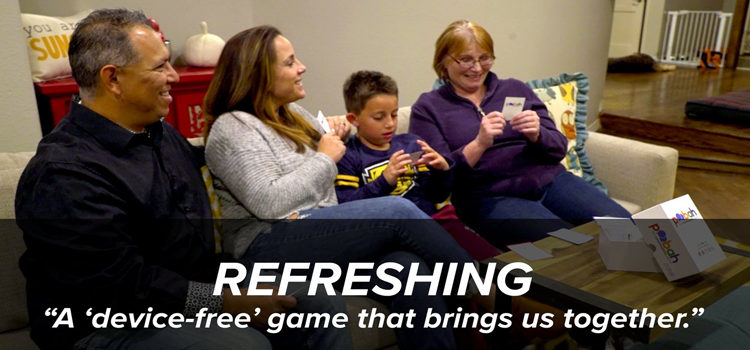 Poobah has 250 game cards specifically to:
Strengthen emotional intelligence
Share stories to deepen relationships
Improve confidence
Voice opinions
Showcase creativity
…and most important, make the most of your time together!
Visit www.playpoobah.com to watch a fun video so you can see how Poobah works!