Just about every child has a favorite stuffed animal. I can remember my little ones dragging a stuffed friend all over creation and all of the nights trying to figure out where he was left so that they could go to bed. This special friendship between a child and his lovey is unmatched and so precious. Imagine how they would feel if they could wear their stuffed animals!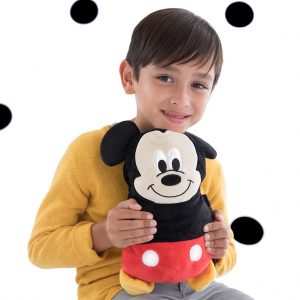 Almost as important to kids as their special stuffed friend is wearing their favorite characters. Those special tee shirts, jammies, and hoodies that let them show off to the world that they're a big fan are wardrobe must haves. Now imagine if they could take their favorite stuffed friend and wear them? With Cubcoats, they can!
What Are Cubcoats?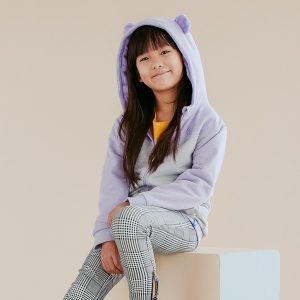 Cubcoats are an adorable 2-in-1 wearable stuffed friend that they can take along anywhere they go! These soft, snuggly plush characters and animals are perfect cuddly pals that transform into a fully lined hooded jacket. They are made from soft-touch fleece and feature a silicon tip zipper for safety. They are machine washable, making them great for busy and on-the-go little ones. Your child and their new friend will be inseparable, having adventures galore!
Cubcoats Grow Imagination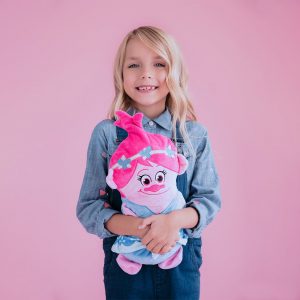 One of the best things about Cubcoats as that they help to eliminate the issue of what to do with their favorite stuffed friend when going on an adventure. Ready to run and play? Unfold the jacket and wear your buddy! They can take along their best buddy wherever they go, allowing them to imagine that they are really playing together! Whether they are lonely and need a pal or afraid and need a boost of courage, their Cubcoat friend is there for them. It's really a wonderful way to help little imaginations grow and develop.
Cubcoats Feature Favorite Characters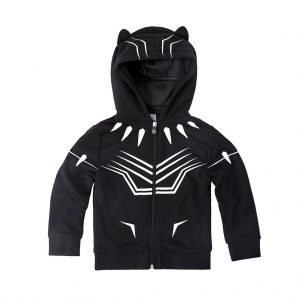 There are plenty of characters to choose from when choosing a Cubcoat for your little one. Whether they love a special animal or are into some of the most popular characters, they're sure to find the perfect friend. They can choose from Pimm the Puppy, Papo the Panda, Tomo the Tiger, Bori the Bear, Kali the Kitty, or Flynn the Fox. Licensed characters include Mickey Mouse, Minnie Mouse, Bob the Minion, Poppy the Troll, Black Panther, Spider-man, Darth Vader, and Chewbacca. There is sure to be a character for everyone!
In addition to all of the wonder and joy that Cubcoats will bring to your child, Cubcoats also gives back whenever you purchase one of their products. A portion of your purchase contributes to charitable giving to their partner organization, Baby2Baby, which helps low-income children from 0-12 years of age.
Ready to add Cubcoats to your holiday shopping list? Learn more and pick up a wonderful friend for your little one at the Cubcoats website. Use the code MOM10 at checkout to take 10% off your order!
The wonderful folks at Cubcoats are allowing us to give our readers a chance to win a Cubcoat of their very own! THREE lucky winners will each receive a Cubcoat of their choice with overnight shipping (pending stock levels). Just enter to win in the Rafflecopter below!