Valentine's Day is just around the corner. And like every time we are super duper excited about celebrating it with our loved ones. Often with the array of gifts, it's easy to feel perplexed in picking up the right gift. Hence we have come up with a perfect token of love to express your heartfelt feelings. From chocolates to balloons and jewelry to hearts – these classic gifts are the best way of conveying your affectionate feelings towards your sweetheart. Here's the list of ideas for Valentine's Day gifts, read on to find out more.
Anything in Heart Shape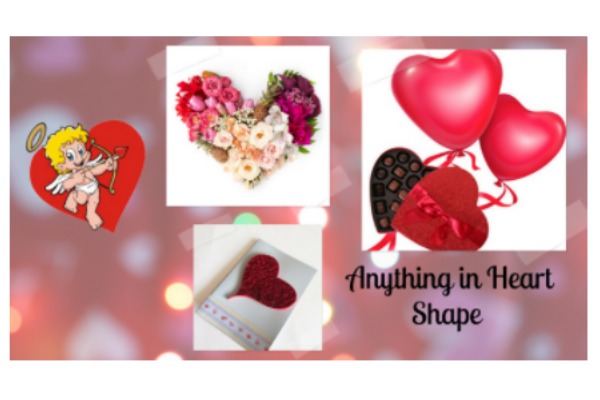 It's all about being together and celebrating every second with your loved one. Also, we are completely aware of the fact that heart is the iconic symbol of Valentine's Day. Therefore you can always offer your recipient a gift in heart shapes such as a box of delicious chocolates which are being made from the finest quality of ingredients and different flavors. Remember how your eyes used to light up when balloons were up in the air, well recreate the moment for your dear one with heart-shaped balloons. And for a personalized touch, you can always give heart-shaped cards penning down your feelings.
Tender Moments with Fresh Blooms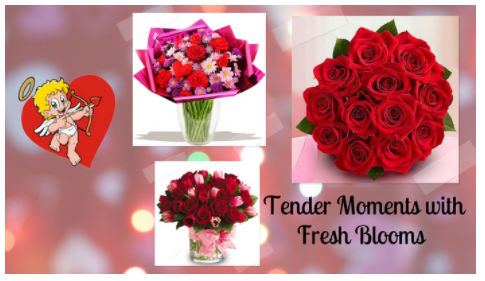 Considering flowers as the universal language of love, they are just right means of articulating your feelings, isn't it? On a bright sunny day, you can give a bouquet of dazzling flowers. With the mundane life sometimes we are unable to spend time with our significant other. Thus, you need to make it up to him/her. With Valentine's day flower delivery, you can give a charming surprise. Not to forget our skilled florists picks up the flowers from the garden and arranges them in the most beautiful way. And we promise you that it will bring a joyful smile on your lover's face.
Style Statement with Fashion Jewelry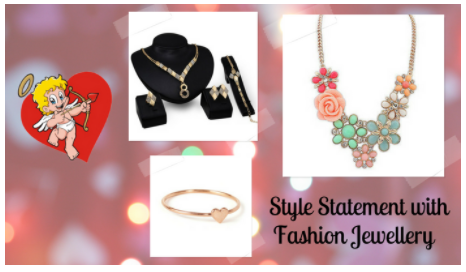 Jewellery has always played an essential role in creating a gorgeous look. A right piece of jewelry with the attire can make you stand out from the crowd. Also, it's Valentine's Day and I am sure you must be planning to take her out on a romantic date. Then give her a surprise by presenting fashion jewelry. With its intricate design, it will definitely make her feel like a queen. From bracelets to studs, necklaces, rings and so much more all lined up for you. Make your day of love magical with fashion Jewellery.
Eye-popping Balloons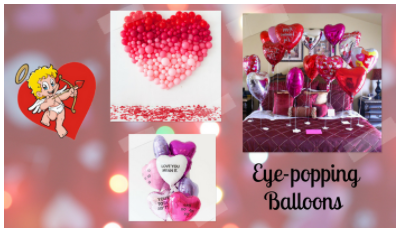 Balloons are bright, cheery and colorful. They undoubtedly make us happiest. And throwing us to the memories of childhood. In all, they are the best suitable collection for all occasions, anniversaries and birthday gift delivery as well. For those who have forgotten Valentine's Day then this eye-popping balloons happens to be the best last minute gift. There are so many types of balloons available at our online portals like Helium balloons, Latex and Mylar balloons and heart-shaped balloons which are bouncy in nature. Similarly, you get personalized balloons for your beloved to flatter him in a way no one can.
Sweet Galore of Chocolate and Cookies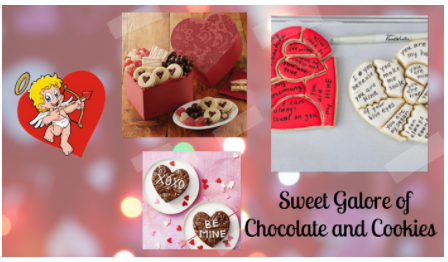 Hug them tight enough to take all the worries with chocolates and cookies to swoon your sweetheart. The decadent chocolate will melt in your mouth with the first bite activating your taste buds. Likewise, the crunchiest cookies fresh from the oven will leave him totally in awe of you. For Valentine's Day, we have specially packed them up in designer boxes making it a fine sight to eyes.
A Scrumptious Cake worth the Calories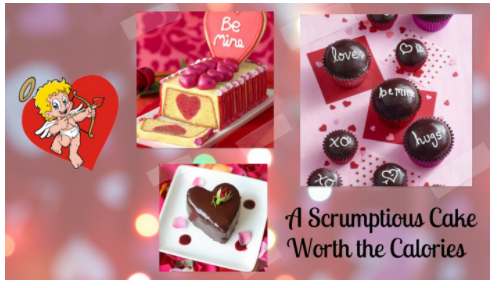 Catch their heart with a delectable cake and of course with words of affection. If your husband/wife turns out to the true lover of cake then nothing captivates his/her heart like a yummy cake. Experience a full dosage of happiness with our impeccable tasty cakes. With the mix and match of our classic cake, we have reinvented with various flavors only for you and yours. The moist cake with the fluffy mousse will give you a feeling of being content. Express your message of endearment with a lip-smacking cake delivery on Valentine's Day.
Give Gifts with a Personal Touch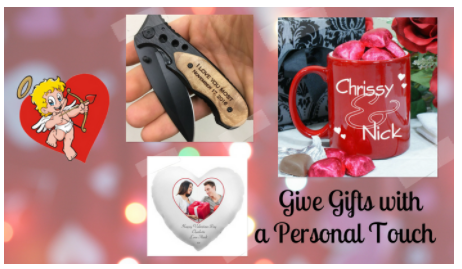 The best kind of gifts are the given from the heart and move her feeling. If you are one of those couples who love to give gifts to their significant other then this is the right time. Shop amazing gifts available at our online shop and with your personal touch on behalf of you we deliver making sure to say your feelings. If you wish to get a cake of your choice all you need is to tell us and we won't let you down. Also, you can ask us to pack the gifts up your way and write down a personalized message for a loving touch.
Arrange Liquor Celebration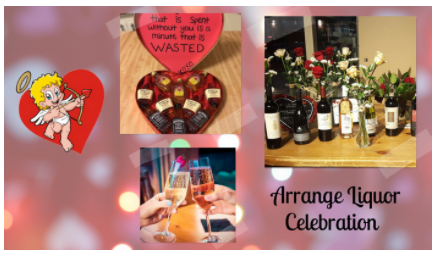 Raise a toast to your relationship. For all those years, you have been together standing in front of each other to protect and in sickness and health. Celebrate it with our assorted collection of wine and champagne. To make it more romantic, dim your light or arrange candlelight, cozy up and lastly swirl your glass to take a sip. With the right balance of taste, it will absolutely sweep your girlfriend/ better half off her feet.
Create Lively Moments with Soft Toys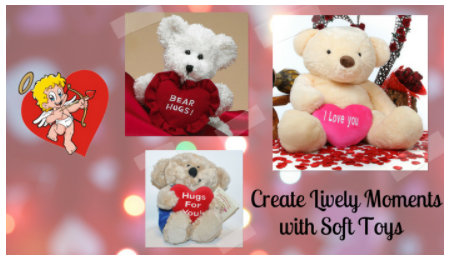 The cuteness and innocence of cuddly soft toys will remind you of her, isn't it? For all the lovers out there this is the perfect gift and day to give your lady love if you have messed up big time. Giftblooms have a large collection of toys only for you. All you need is to pick up of your choice and rest is upon us. Confess your feelings of love and devotion to her by gifting huggable soft toys.
Gift Basket: All in one Bouquet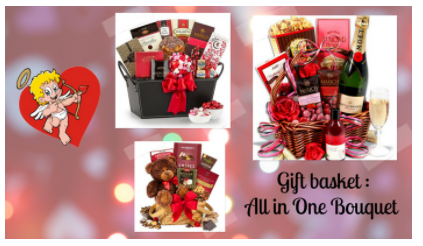 A gift is the one that reflects your feelings towards the person. Thus, if you are running out of words then a gift basket on Valentine's Day will sum up everything. We have an extensive collection of gift baskets. If your husband is health conscious then gift him a healthy fruit and nuts basket and for someone who has sweet tooth then our chocolates and cookies basket will work like the magic wand on them. Furthermore, a wine gift basket to end your Valentine's Day on a perfect note.
An Exotic Beauty for your Garden Lover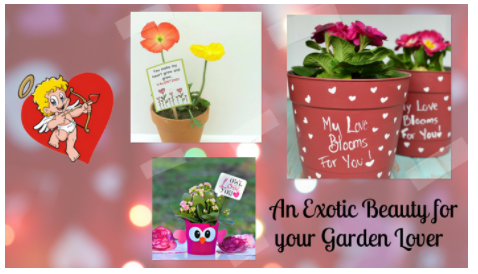 Nature is the best messenger to convey your lover. Kindle spark in your relationship with the serenity of plants. A just right symbol of love for your husband who loves gardening. You can also give good luck plants such as bamboo and bonsai tree. Moreover, you can decorate your home with the exotic beauty as well.
Love Token of Each Memorable Day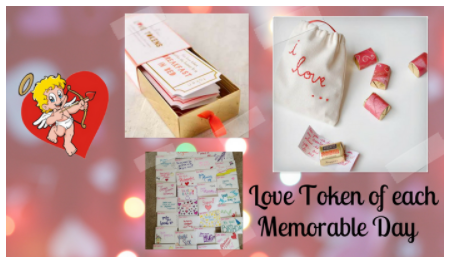 Each day should be celebrated as Valentine's Day. You can surprise your love with a simple DIY. All you need is to write down 365 chits expressing why I love you and put in the jar. Or you can write it down in different colors and each having a different meaning. Find happiness amidst everything these love tokens will help you in creating memories.
Love is the most magical feeling in the world. It's even more beautiful when both of you are crazily in love. Every time you look at them you see your world in their eyes. When they hug you on your worst days you find comfort when they kiss you, you forget about the chocolates in the cabinet. Celebrate your Valentine's Day with us and make your day thrilling, exciting and full of love.