Valentia Skin Care Even Glow Serum
Disclosure: I got this product as part of an advertorial.

As we all know I am a huge fanatic of skin care products. Especially if they are made of natural ingredients. One thing I never want to do is look my age or older. That is why I was excited to try our next product. Valentia Skin Care Even Glow Serum is made of 98% natural ingredients and helps keeping my skin healthy and looking its best. There are many different products on the market. Some I have tried and some I haven't because they are just to expensive. The products I have tried in the past were nothing like the Valentia Skin Care Even Glow Serum.
Valentia Skin Care Even Glow Serum vanquishes dark spots and skin discoloration that often occurs as your skin ages. The Glow Serum replaces uneven and ill-textured skin with smooth, wrinkle-free skin that leaves you looking flawless and ageless. We all want healthy, glowing skin. Even if you don't want to admit it. The serum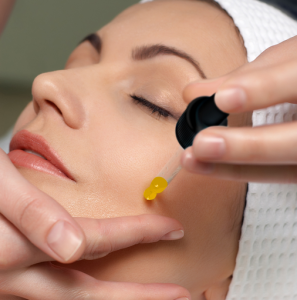 revitalizes your skin with essential fatty acids that leave skin smooth and visibly brighter. Smooth skin is capable of reflecting light will give your skin a youthful glow and a brilliant shine for that well-rested and refreshed look. You will look like you just spent the day at the spa. Unlike other products I have used in the past, Valentia Skin Care Even Glow Serum is quickly absorbed into your skin without leaving a greasy, unwanted film.
Moisturizes skin due to the capacity of the hyaluronic acid to absorb water, thereby increasing fluid between cells, giving your skin a smoother and younger appearance. This intense water absorption means no more dry, peeling or cracked skin, even in extreme weather.
The most important ingredient found in Valentia Skin Care Even Glow Serum is Vitamin C. Vitamin C has a 20% concentration that does more than boost the body's immune system. It also provides many benefits to keep the skin tight, smooth and looking ageless. Go ahead have an extra orange with your lunch. Vitamin C has been scientifically proven to reduces the effects of sun exposure on the skin, including sunburn, sun spots, redness and wrinkles. In addition to helping reduce the signs of aging, Vitamin C is essential for everyday maintenance to strengthen and smooth out the skin, as well as neutralizing free radicals before they can damage the skin. The additional key ingredients found in Valentia Skin Care Even Glow Serum were all selected for their ability to enhance and support Vitamin C's effect on the skin.
If you would like more information or if you would like to purchase Valentia Skin Care Even Glow Serum, please visit the Amazon Website.
Disclaimer: Mom Blog Society received product free of charge to write our review. All opinions stated in our review are our own truthfully opinion and were not influenced by the sponsor or from getting the review product free of charge. We were in no way compensated for our review or opinion.
I received one or more of the products mentioned above for free using Tomoson.com. Regardless, I only recommend products or services I use personally and believe will be good for my readers.