If you're reading this, chances are you have a baby or a dog. Roughly 65% of people own dogs and there are nearly 4 million babies born each year. Yet, most of those people don't have proper safety gates in their homes. Do you still have one of those old fashioned baby gates that don't actually attach to the wall? You know, the ones with the rubber grips on the sides that never seem to stay put because dog and baby or just your own clumsy feet can push them over? Simply put, these kinds of gates just aren't safe.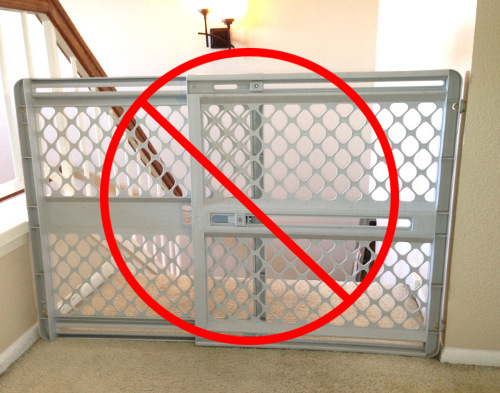 There are so many things that can go wrong with these gates. The rubber often wears out and doesn't grip the wall very well. This results in dogs and babies being able to knock the gate over easily. The plastic locks are usually flimsy and break easily. Not only do these hazards increase the likelihood that a dog or child will escape, it also greatly increases their chances of being injured by falling down stairs or being able to access household dangers. Not to mention, they're very easy to climb over.
Fusion Gates to the rescue! Fusion Gates are made from lightweight yet sturdy aluminum and are fitted with sturdy steel hinges and latches to keep your dogs and babies safe. They're designed to be mounted to the wall for as long as you need them to be. When mounted properly, dogs and babies are unable to knock them down. At 36″ tall, Fusion Gates are also taller than traditional gates, meaning your dogs and babies can't jump or climb over it.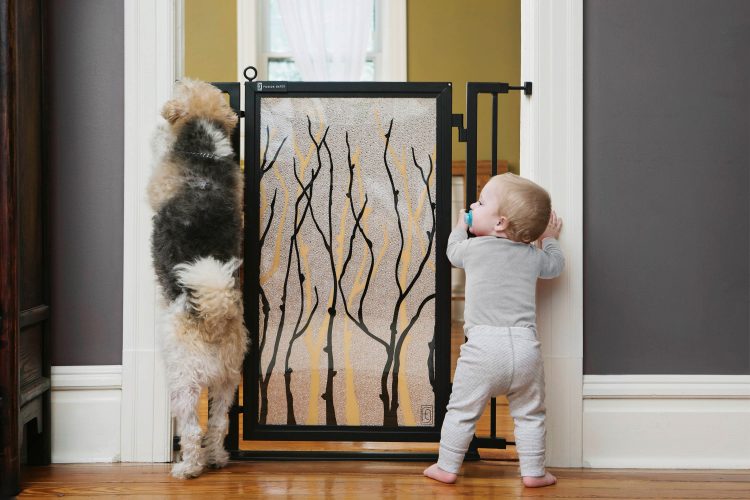 Fusion has so many gates to choose from. They're available in black, white and satin nickel finishes to match any decor. Available in sizes from 32″ to 74″, they'll also fit nearly any doorway. With dozens of sleek, modern, beautiful designs to choose from, Fusion Gates are completely customizable with removable art screens on each gate to suit your style and decor.
Maybe you're worried about your dog scratching it up. Good news! The doors are made from a scratch resistant poly-carbonate that hides scratches and smudges. Bring on the paw prints and messy baby fingers!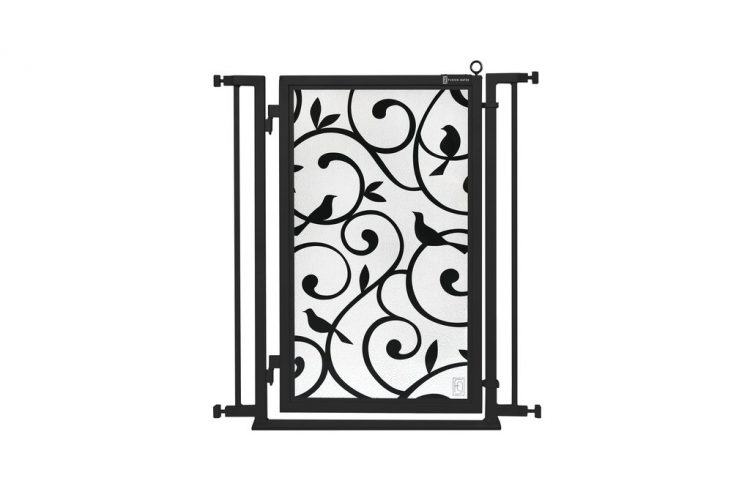 The bottom line is, if you have a dog or a baby, your best bet is with Fusion Gates. They offer the style you want and the safety you need. Order yours today!
Available on Fusion Gates