It's easy to become complacent with a less than perfect lounge design, but as this is where you'll spend most of your free time, it's definitely worth putting in some extra effort and turning yours into the cozy living space you've always wanted. As we're currently experiencing some pretty terrible weather, now is the time to start making your plans and purchasing the items you'll need to achieve your goal. At the end of the day, it's only yourself that suffers if you fail to find the motivation and stick with your current design.
So, if you want to know more about some of the things you can do to improve upon the lounge design in your home, spend the next couple of moments scanning through the suggestions I've made below this paragraph, and you should pick up on some great ideas. Don't get me wrong, I'm no design expert and I've never studied the subject at university. However, I've been buying and selling properties for the last ten years, so I know a thing or two about what works, and what doesn't.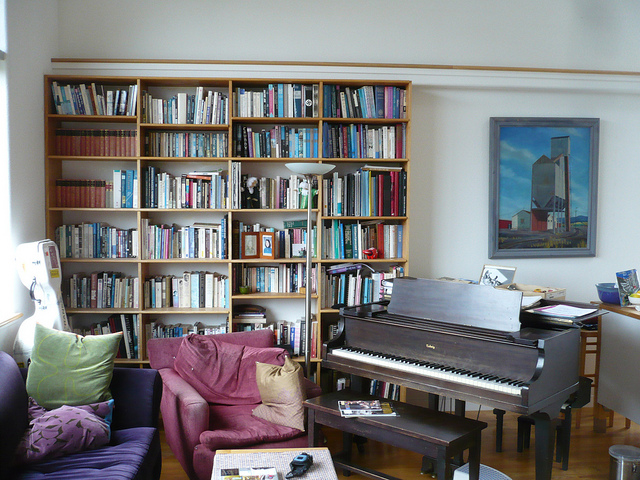 Carpet Over Laminate
Although you might think that wooden flooring looks more attractive (and it does), it isn't really the best solution for a cozy room, and so you should consider replacing yours with carpet or adding some large stylish rugs into the mix. For the most comfortable aesthetic, it's usually a good idea to opt for dark colors. This also benefits you when it comes to cleaning, as lighter shades tend to pick up more dust and debris.
New Furniture Ideas
Most of you will already have a three piece suite, but if it has become a tad worn over the years, then it might be time you purchased a new one, especially if the seat cushions are beginning to look a little flat. Slipcovered furniture is very popular at the moment, and so you should definitely consider looking at some of the options available. This has a number of advantages, mainly that you'll be able to clean the chairs and sofas without having to pay for a professional.
Warm Lighting Solutions
Next, you'll need to start thinking about what you can do to make the room appear warmer, and in this instance lighting should be a top priority. It's wise to avoid spotlights in your lounge and opt for more substantial fittings. Although they may take up extra space, they'll look the part and help to make your room seem complete. Also, for those cozy nights in front on the fire, it may be sensible to purchase some floor lamps so you can limit the amount of light in the room. Alternatively, maybe a dimmer switch would be suitable?
Well guys, I've got to head off now and help a friend with their own lounge design. Unlike you, they're trying to create a minimalist look, but thankfully, I've also got experience in this field. I hope you found the information in this post useful, and you're now in a better position to ensure your living space is made as comfortable as possible.
Catch you next time!