I love Trudeau, and their merchandise.
Their products are grade A, and super cool. There are so many products to choose from including: The Strawberry Huller ($8.99), Heart Shaped Silicone Egg Ring ($5.99), Bedside Espresso Maker ($69.99), Biana Espresso Cup ($6.99), Cooling Wine Aerator ($39.99), and Heart Shaped Chocolate Molds ($11.99).
The above are all great choices, and my order came last week. This was super for me.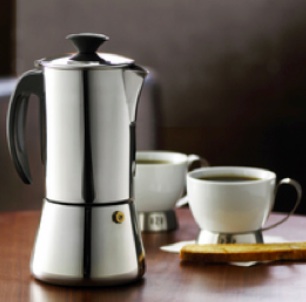 The Bedside Espresso Maker is amazing. I can't get over how super it is. My husband never drinks coffee, but now he drinks Espresso. I have him hooked, all of the sudden. Makes the perfect cup of Espresso every time.
Wake up to bedside service of a rich espresso brew with this contemporary stainless steel stove top "true Italian style" espresso maker –Amore!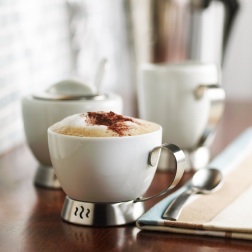 The Biana Espresso Cup is the perfect size for the Espresso Maker.
Contemporary white porcelain and stainless steel trim deliver beverages piping hot and are the perfect "morning after" pick-me-up.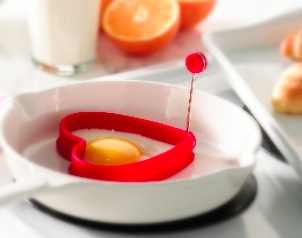 Make your love Heart Shaped Eggs this Valentine's Day. They will love you even more, just for the thought of them. Plus, it's heart shaped.
Serve up a breakfast filled with love and heart shaped pancakes and eggs!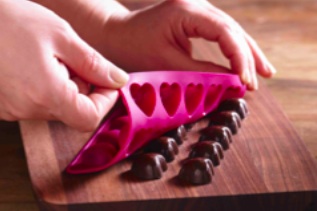 You could always make fresh chocolates for that special someone. These Molds make the perfect heart every time. Just think how excited they'll be to know you made them chocolates instead of taking the easy way, and buying them.
Baking up a favorite chocolate treat is easy and effortless with this set of 3 heart shaped easy release silicone chocolate molds – decadent!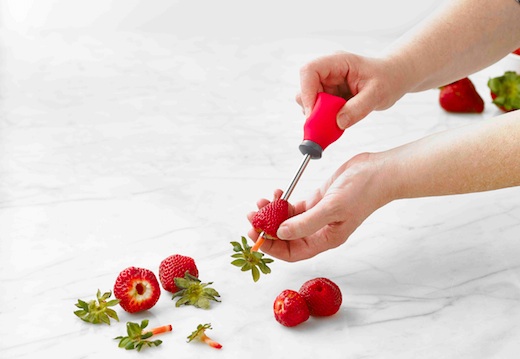 I love the Strawberry Huller. It's so awesome. I mean, I'm sick of getting chocolate covered Strawberries, with the stem still in them. Now I can make them, perfect every time.
Feeding loved ones fresh strawberries can be hazardous if you don't remove the stem and bitter core. Trudeau's innovative new huller design offers a simple, safe, and effective alternative to knife hulling and coring and enhances the taste of fruit instantly!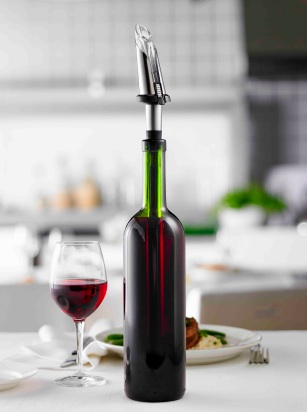 And now, the perfect Aerator to keep your wine chilled and easy to pour.
Love heats up but your wine shouldn't! A robust wine should always be served slightly chilled and aerating can transform an ordinary bottle into an exquisite blend. The Trudeau Cooling Wine Aerator instantly both cools and aerates wine as it is being poured. Guaranteed to quickly cool down room temperature reds and maintain chilled whites at the perfect serving temperature for up to an hour. Attractive stainless steel design includes a dripless pour spout and comes in a handsome gift box.
Connect with Trudeau: Shop | Facebook | Twitter
Disclaimer: This product was received from the Company for review purposes only. All thoughts and words in this post is my own and I was not paid to endorse it. I am only voicing my opinion about this product.