TRINITY 3-in-1 Suitcase Tool Box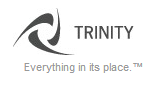 I know I have told you all just how much I love to cook, bake and create my own baked goods. I have a lot of supplies and tools that I use when baking and cooking. Especially when I set the dishes up to be photographed. I originally was storing all of my supplies and tools in cabinets and drawers through out the kitchen, however this took up A LOT of space! I bought one of those plastic organizers and was not happy with keeping everything stored in it. I wasn't able to take my tools with me and even though it had wheels on the bottom, it was not what I was looking for or needed.
I recently had the opportunity to work with the amazing folks at TRINITY again this month. If you remember a few months ago I reviewed one of TRINITY's EcoStorage 48″ NSF Stainless Steel Tables. You can read our review here. This time we were sent a TRINITY 3-in-1 Suitcase Tool Box to review free of charge. My favorite feature about the Suitcase Tool Box is that it separates into 3 separate compartments allowing me to easily organize my tools and supplies as well as allows me to easily find them when needed. This is very important. I also allows me to only take the section I need and not have to carry around unneeded materials with me.
The top tool box has a removable tray that allows me to store all of my small supplies that can get easily lost or misplaced. The middle tool box with 2 drawers that slide out easily. The bottom compartment is perfect for larger supplies and tools and has an extra large storage capacity. I love that I can attach a lock to keep everything safe.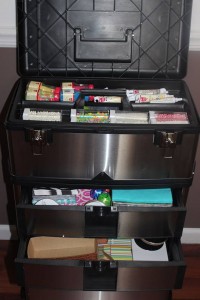 I absolutely love the TRINITY 3-in-1 Suitcase Tool Box. It is extremely durable and made of rust resistant stainless steel. The telescoping handle makes it easy to move around and take my supplies with me. The extra wide heavy duty rubber wheels makes it extremely easy to move without having to struggle and allowing maximum mobility. The measurements of the Suitcase Tool Box when assembled is 21.5 inches wide by 12.5 inches deep by 33.25 inches high.
If you would like more information or if you would like to purchase the TRINITY 3-in-1 Suitcase Tool Box, please visit the Trinity Website. Be sure to stay up to date on all of the latest news and products from Trinity by following their social media pages on Facebook, Pinterest and Twitter. While you are there, be sure to follow Mom Blog Society on Facebook.
Trinity has been generous enough to offer one Lucky Mom Blog Society reader a chance to win this amazing suitcase tool box. Simply enter the Rafflecopter via the image below. Good Luck!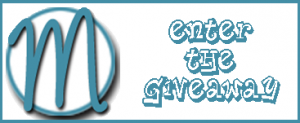 Disclaimer: Mom Blog Society received product free of charge to write our review. All opinions stated in our review are our own truthfully opinion and were not influenced by the sponsor or from getting the review product free of charge. We were in no way compensated for our review or opinion.