Running a business from home isn't easy. There are a lot more factors that can both give you an advantage but can also put you at a disadvantage. Thankfully, due to the wonders of technology, being able to work from home is now a possibility for many people around the world, and entire businesses have been set up from the comfort of the couch. With that being said, if you've either started running your business from home due to the current situation or you've started a business from scratch and can do it from home, then here are some top tips for running a business from home.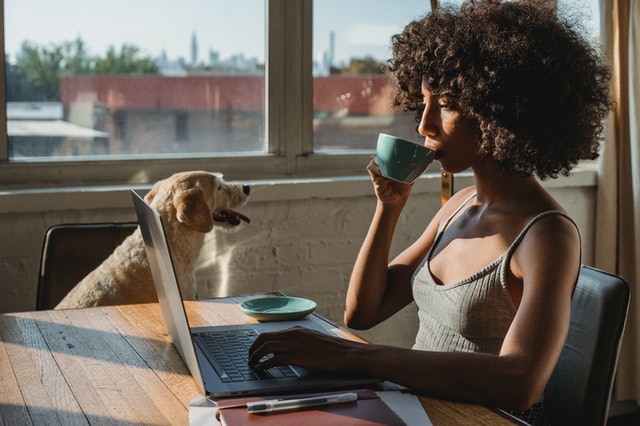 Stick To Your Routine
Firstly, a routine is essential. A routine keeps you organized and focused for the day ahead and so if you're trying to better your current situation in regards to your business, get a routine in place. You may want to think about scheduling your day so that you're doing various tasks in order of complexity or perhaps convenience. The best thing about running a business from home is that you've got a bit more flexibility with your timings. When you're working in the city or in a workspace, there's a lot of people that are likely coming and going.
That means people might pop their head round to chat to you or ask to head into a meeting room for a last-minute brief or talk. With working from home, people will need to call, email, or video conference you to get your attention and those forms of communication might be a little intrusive, so your employees may find that they only get in touch if it's really needed. Not only that, but you may also get to subtly avoid a few calls and emails when your attention is needed elsewhere.
Set Up A Proper Working Space
A proper working space is always going to be needed when it comes to your business at home. The big downside to working from home is that unless you actually have an entire setup in an outbuilding on your property or your home is big enough to have a fully-functioning business inside the home, then it can be difficult. It's also dependent on the type of business you own.
You might need lots of space for packing your own products, or perhaps you need a work table to draw designs or to draft vision boards for a new project. Whatever it is, try to adapt a space in your home that will work for you. If you just need a computer, then a desk setup is all you need. However, if you need more space, you might need to temporarily change a room that's not being used and make it into your own working space that will help your business day to day runnings, thrive.
Outsource What's Needed
Outsourcing is great for business because it helps relieve some of the pressure that you might often have when it comes to juggling a lot of elements. This can be particularly essential when it comes to running a business alone. Doing it alone is a lot harder than most can imagine and so there's so much you can likely off-load to someone who isn't part of the business internally, and that can help manage some of the workload you have.
Even though expensive bookkeeping might be costly to your business, this area of your business runnings might be needed. If you've been doing it and have very little experience in it, it's best for it to go into the hands of someone who can.
With so much to outsource, there are going to be things that take priority. Either way, you can save yourself some money by outsourcing these things instead of hiring full-time or part-time staff internally. Look at what's available out there and whether it's bookkeeping or design work, it's all widely accessible at a variety of cost options.
Be Accepting That You'll Have Periods Of Procrastination
Procrastination is definitely bound to happen at points throughout your day. It happens in the workplace within a normal environment, so why shouldn't it be any different at home. However, at home, there are going to be a lot more things that are likely going to cause you to procrastinate. Without having too much activity in regards to other people being on the property, you're going to have a lot more free time to do some things you enjoy, like watching television while eating lunch or perhaps spending some time with any loved ones who may be in your home, like your dog for instance.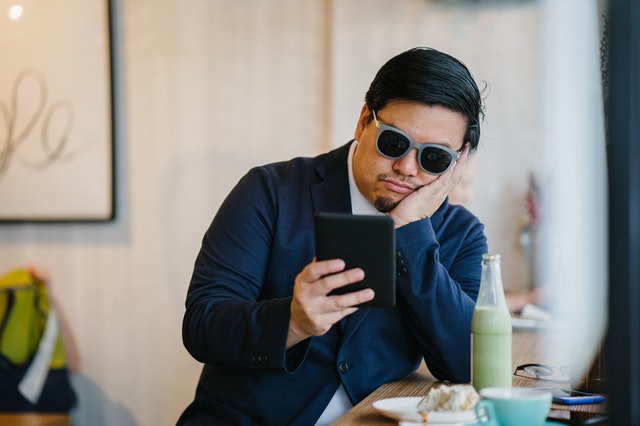 It's important to be accepting of procrastination as it's something that's bound to happen. People have periods of boredom or lack of motivation so embrace the procrastination where you can but figure out a way of cutting yourself out of this slump and getting back to work when it's needed. Everyone has their methods of getting back into it.
Eliminate The Distractions
Distractions can often be an issue at home, and that's often where the above procrastination can start. If you're looking to try and be more productive and motivated though, you're going to want to eliminate these distractions. There are ways of blocking certain sites if you're prone to online window shopping every now and then. If you're working, close the door to the room so that you're not tempted to go wandering. Anyone who might be in the house whilst you're working, give them a strict timetable and when and when not to be distracted. That way, they're not going to burst in every half an hour and pulling you away from the work that you're doing. It gives yourself a bit of distancing from the household and your work too.
Do your best to eliminate the distractions and know that because it's your home, there's going to be more distractions to deal with and it may be hard at times. However, with a bit of perseverance, it can be done. Try to keep track of the distractions so that you become more aware of them as and when it happens. You might find ways of combating it that way.
Be Hot On Your Working Hours
Your working hours are dependent on what you do as a business. Some businesses will need to operate within standard working hours of 9-5, however, some might not. Some might actually allow you to work at all hours of the day and therefore you can set the hours that work best for you!
With that being said though, whatever hours you go forward with, try to stick with them as best you can. It can be very easy to blur the lines between work and home life. When you've got the two under one roof, it's difficult not to switch off, and that can be detrimental in more ways than one. Try to set your alarms for when you should be finished and make sure you're finished there and then. Don't continue to work at intervals where you should be relaxing. It's important that you make time for both work and your personal life outside of work.
Running a business from home has its challenges, but it can be highly rewarding. You've also got the cost benefits that come with running a business from your home too. With that being said, make sure you use these tips to help make your business runnings day to day, a little smoother and more organized.