Easter is a holiday steeped in religious traditions and the ideal time to enjoy a city break. It is a holiday associated with spring, flowers, fluffy bunnies and chocolate Easter eggs. Here at Destinia we wanted to highlight 5 cities worth visiting at Easter, five places designed for long walks exploring local traditions and visiting monuments.
London (United Kingdom)
London is a breath of fresh spring air during Easter and offers a host of fun activities for all ages. Take in the tulips at the Royal Botanical Gardens or enjoy a leisurely stroll in one of the many green parks. Hit the water on a fun-filled London Duck Tour and do not forget to chase after chocolate eggs during one of the city's many traditional Easter egg hunts. The city also hosts the sombre Passion of Jesus at Trafalgar Square and an Easter Light Show at Hampton Court Palace. The city's iconic landmarks can be visited all year round: do not miss the London Eye, Notting Hill or Camden Town.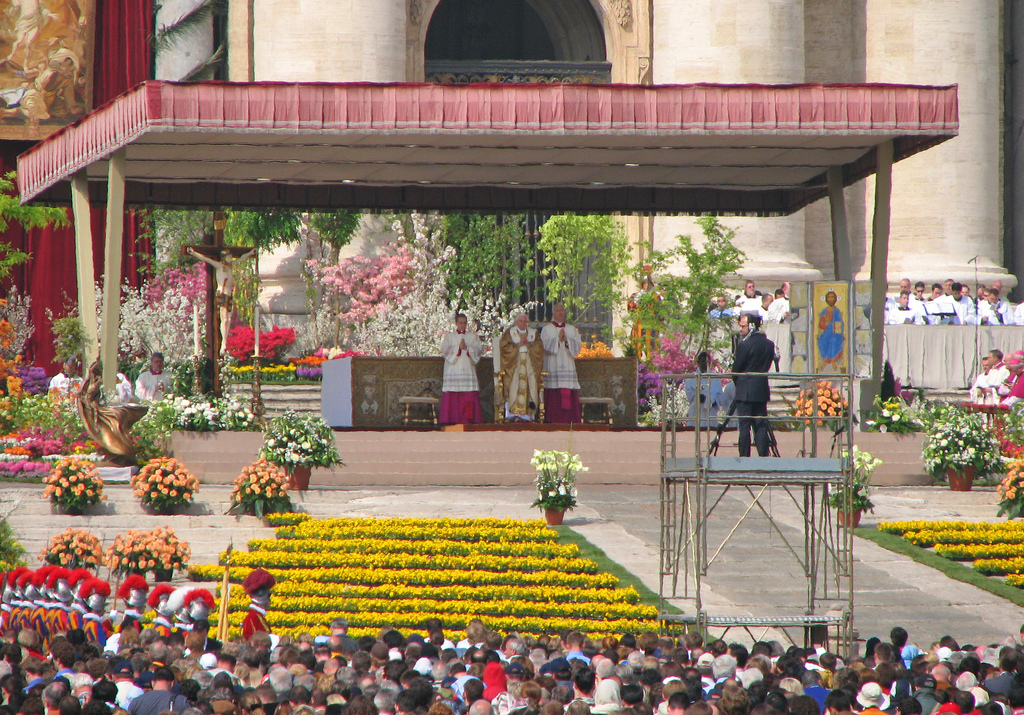 Rome (Italy)
Rome is bustling year-round, however the city is at its busiest leading up to this traditional Christian holiday. Easter in Rome is celebrated with enthusiasm by pilgrims, locals and secular tourists alike. Many churches host religious concerts in the days leading to Easter Sunday. If you can, do not miss the Vatican Easter Mass presided by the Pope at St. Peter's Square. Local shops offer Ester eggs filled with treasures of all kinds and a visit to Rome is not complete without setting your eyes on the famous Coliseum or the Trevi fountain.
Berlin (Germany)
Berlin is a city in full bloom during Easter. In addition to the spectacular monuments and museums peppered all around the city, you will be able visit the Easter Market on Alexanderplatz. During Easter, this centric square is filled with ornately decorated Easter eggs, flowers, sweets and more. Fun activities abound: watch a traditional medieval joust at the Spandau Citadel. You might even be able to spot an Easter egg tree covered in decorated and colorful Easter eggs, a German tradition.
The entire Easter week (Semana Santa) is lived with absolute passion by the people of Seville. Brotherhoods carry the ancient wooden sculptures representing Christ or the Virgin Mary around the city, and many of these processions are accompanied by music. While traveling take some time to visit some cool and unusual boutique hotels in Seville. Thousands of spectators line the streets to watch the processions walk by. Do not miss Seville's Cathedral, one of the city's most famous landmarks which is a must-see during Easter.
Vienna (Austria)
Vienna is another place where Easter brings the celebration of spring and Easter eggs are abound. The city boasts several Easter markets where stands sell decorated eggs and local sweets. The Easter market at Schönbrunn Palace is said to be the most romantic one, while the Old Viennese Easter market at Freyung builds a tower of more than 40,000 Easter eggs, said to be the largest in all of Europe. You can attend the Mozart Coronation Mass at the Imperial Palace or the Easter Parade, a show filled with live music and magic on Easter morning. Do not miss the city's parks, which, during these dates, are ideal for long walks.