So you've booked your tickets to the English capital with your family and you're looking forward to spending a few days exploring the city. The only problem is…how are you going to see everything there is to see with all your kids in tow?
Because let's face it, traveling around London with kids isn't the easiest of tasks, especially if you plan on using public transportation. Plus with tourist attractions, world-famous museums and historic landmarks scattered throughout the city's 32 different boroughs, navigating your way from one attraction to the other with one (or more!) small children may be a bit tricky.
But don't let this deter you and your kids from experiencing all there is to experience in London, because there's a ton of different tricks you can try when it comes to traveling around London with kids, so much so that skirting around the city has never been so easy:
Stick to the hop-on-hop-off tour buses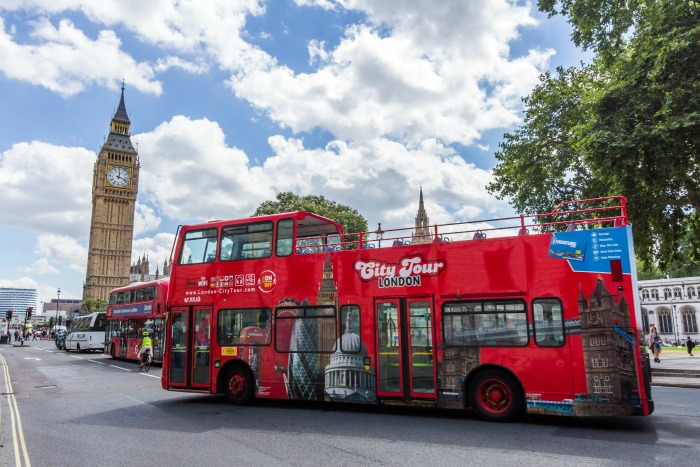 London's transportation system is one of the best in the world, and getting from point A to point B is not only pretty straight-forward but fairly cheap as well. But being crammed onto a packed bus or tube during rush hour with a bunch of kids isn't exactly every parents' idea of a holiday, especially when it comes to a city as massive as London.
One easy way to avoid this headache is to purchase family tickets for London's hop-on-hop-off tour buses, many of which will drop you off at the doorstep of some of London's most popular landmarks and attractions like The London Eye, the Tower of London, Piccadilly Circus, and more. Sure it may be pricier than getting an Oyster card, but the amount of stress and hassle you can avoid makes up for the amount of money you spend.
There are a handful of hop-on-hop-off tour bus companies in London to choose from which offer great packages for families (normally consisting of two adults and two children). Many offer 24-hour passes (£79.29 for Big Bus Tours or £71.50 for The Original Tours), as well as 48-hour passes (£97.20 for Big Bus Tours and £94 for The Original Tours).
If you're looking for three-day passes, Big Bus Tours offer them to families for £100.70, but Golden Tours' 72-hour passes for families (which cost £108) offer free WiFi on board as well.
Buy tickets online to get fast-track entry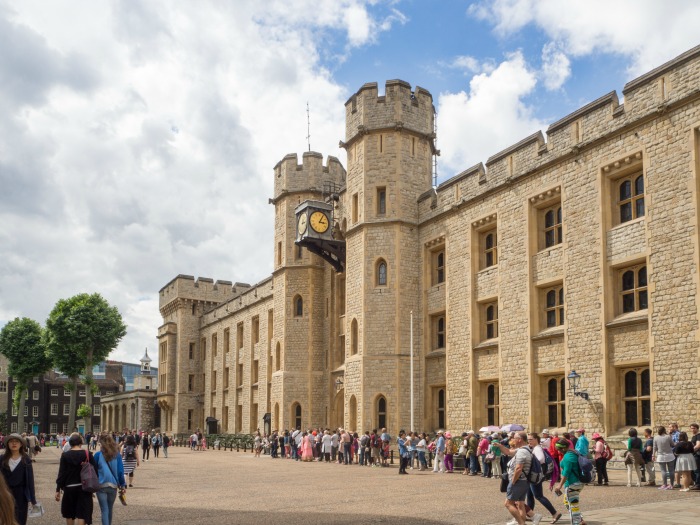 Because no kid wants to wait in a queue for an hour (or more!), not only is buying tickets to different landmarks and attractions online and in advance a great way to save some money, you can even hit two birds with one stone and save some precious holiday time as well.
And although you probably won't have to deal with long queues when it comes to London's many free museums (like the V&A Museum or the British Museum), places like The London Eye, the Tower of London and Westminster Abbey are infamous for their lengthy queue times.
In order to avoid standing outside in a queue with your kids for what feels like forever, opt for The London Eye's £115 family ticket option which automatically gives you a Fast Track ticket (and helps you save 20% on ticket costs, too). Westminster Abbey also offers fast-track entry if you purchase their tickets online and in advance (£20 for adults, £9 for children between the ages of six and 16, and free for children under the ages of five).
Let a tour guide do the work for you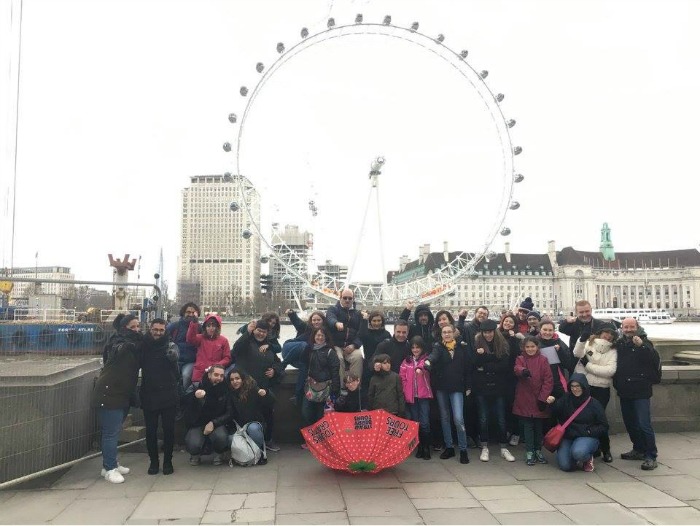 Navigating your way to all of London's landmarks and attractions can be a bit of a headache when you have your kids in tow. But going on a walking tour around London is both educational and fun, and gives you and your kids the chance to explore the city on foot (and hopefully tucker out your kids by the time bedtime rolls around as well!)
With tours focusing on different neighborhoods in London or even movies like Harry Potter, you're bound to find at least one tour that will interest both you and your kids. Plus many of these tours run on a pay-what-you-wish basis so you can tip the tour guide at the end of the tour with as much money as you think it was worth.
Not just limited to walking tours, there are also other fun tours in London geared specifically for children, like the London Duck Tours' James Bond Tour (£29 per adult and £21 per child). And depending on how old your kids are and what time of the year you'll be in London, you could always opt for a bike tour, such as Fat Tire Tours' Royal London Bike Tour (£24 for adults and £22 for kids), or their Thames Bike River Tour (£30 for adults, £28 for children).