Going off to preschool is a big thing for any child and their parents. It is the moment they officially are no longer little babies and are on their way to their first transition before they go to school. Preschools are a great way to provide a solid foundation for the future and will teach them many important early-life skills. Yet before your child starts, there are a few things you can help them to prepare to get the most out of the experience. Here are some things your child should know before heading to preschool.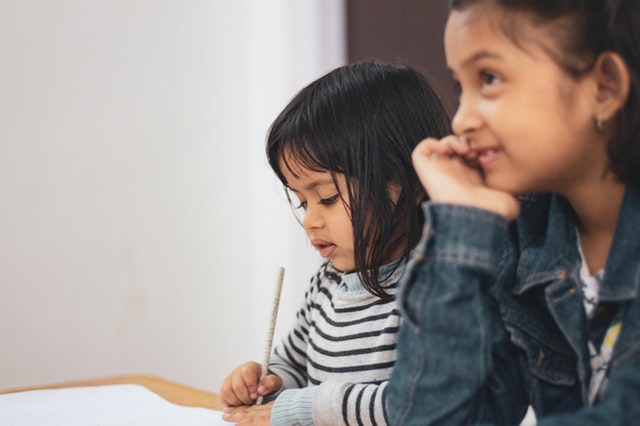 Photo by Pragyan Bezbaruah from Pexels
They should have a sense of independence
While it is in your nature to help your little one with anything they might be struggling with, it is important to give them time to figure it out themselves first. Whether they are trying to get themselves dressed, complete a puzzle or game, brush their hair, or put their toys away, let them figure it out. It may be quicker to do it yourself (particularly if you are heading out in a rush!) but by letting them utilize their independence they will be more confident and adept at problem solving in the future. Encourage them to pick their own outfits for preschool and try and get ready themselves as much as they can.
Encourage their social skills
If you have an only child it can be a bit more tricky to encourage interaction with other children as they are around them less often and adults tend to give children what they want more than their peers might. Instead, encourage them to take turns and if they want something you are using or eating, let them know they can only have it once you have had a turn, or if they use their manners. Playdates can be a great way to introduce them to enhance their social skills with others of the same age and can be very advantageous ahead of starting preschool. Find other local parents in the area for a get-together, it's also a great way for you to meet new friends too!
Encourage them to explore emotions and why they might feel certain ways
Preschool children often don't understand certain emotions and it may make them act out. For example, many children are often naughty when they are tired or cross, so if this happens, be sure to say to them "You are doing this because you are tired." Let them know it is okay to feel that way, but you will not be ready to interact with them until they have calmed down. This way they will learn to understand and control emotions.
They should be potty-trained
Many preschools are willing to assist with potty training your little ones, but it is always good to try and get a head start. It is a complex issue and some grasp it much sooner than others; the main thing is that they get there when they are ready. If they can keep their diaper dry for at least an hour and have tell-tale signs they need the toilet, it usually means they are ready for you to start potty training them.
These are just some of the main skills to teach your child before heading to preschool.