The truth is that every child asks for a pet at some point while growing up. Although many parents aren't so keen on the idea of having a furry animal running around the house, others are willing to take advantage of the many benefits it provides for the entire household.
In fact, introducing any type of pet to the family has proven to be especially good for the physical and mental growth of children. Some of the most notable ones include teaching young children how to be responsible and caring for another living creature which is certainly going to be useful in the long run. And in return, pets will provide their owners with lots of love, emotional support and entertainment.
However, before you adopt a new family member, there are several things you must consider. From choosing the right type of pet to learning how to properly care for it, here is a brief guide you should rely on to help you make the right decision and choose the right pet for your family.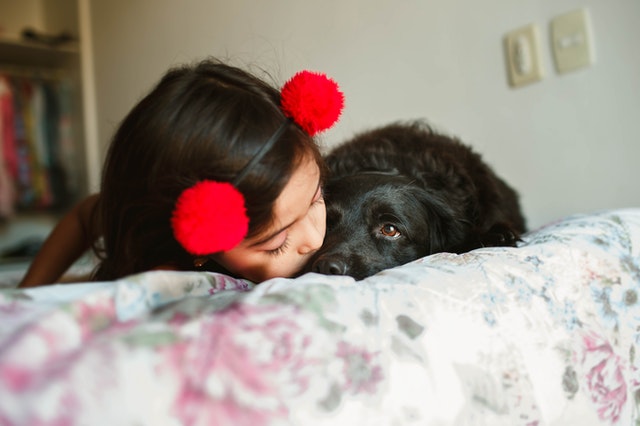 Photo by Helena Lopes from Pexels
Choose the right pet type
The first thing you should focus on before giving a pet to your kids is choosing the right type. In most cases, children decide on getting a dog because they provide the most entertainment and get easily attached to their owners.
To determine the right dog breed for your family, you should consider three factors such as the dog's temperament, size and energy level. Most often families opt for a Golden Retriever as it is kind, loyal and very patient with young children.
If you want to know more about the dog breed you have chosen, then you can always consult with a vet to give you more insight. Especially if you are becoming a pet parent for the first time, it is recommended that you look for various local vet clinics to find a reputable veterinarian who will stay on top of your dog's health and provide them with the best possible care.
Think about the living conditions
Pets are also living creatures which means they deserve a good home where they can be healthy and happy at all times. This doesn't only include getting your pup a bed, bowls and lots of toys, but creating a suitable living environment where they will feel safe and comfortable.
For example, you can start by designing a nook in the house that will be reserved only for your pet. This can be a corner in the living room which you can decorate with your pet's bed, their food and water bowls and their favorite toys. Make sure this area is always dry, clean and quiet especially when they want to rest undisturbed.
Also, don't forget to keep your pet away from any hazards such as sharp items, household chemicals or even plants. This is important because most pets like snooping around and may accidentally get themselves in danger if they are left to explore unsupervised.
Teach your kids their pet duties
Before you bring in your new furry family member, you should sit down with your children and explain how important it is to take care of their pet. As a parent, you should set realistic and age-appropriate expectations and assign pet duties that are suitable for all your children.
For example, the older kids can be in charge of feeding or training the pet, while the younger ones can help with brushing or alerting you when their water and food need to be refilled. When it comes to playing, everyone can equally participate as they can engage in the same physical activities with their pal and make the most out of it.
As your children mature, they can take on more active roles such as remembering pet meal times and cleaning up yard waste. The key is to regard pet duty as a privilege instead of a house chore because this way your children will be more eager to take on such responsibilities.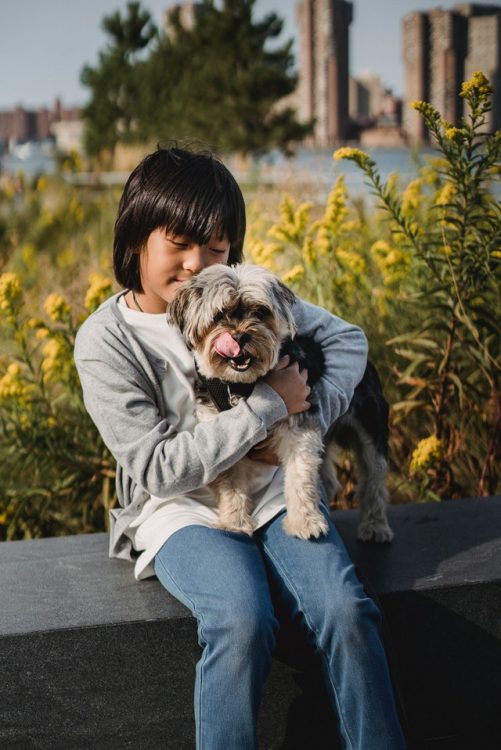 Consider your family's health and needs
Another very important thing you should consider is your family's health. This mainly refers to finding out whether anyone in the family, especially your kids, suffers from allergies. To be sure, you should ask your pediatrician to test your children for allergies before you make the commitment. This will certainly prevent the development of potential health issues that may be harmful for your kids' overall well-being.
Besides this, you should also think about your family's schedules. Parents are usually out working the first part of the day while children are at school. If everyone in the household has a hectic schedule, then it wouldn't be fair or healthy for the pet to be left alone in the home for the most part.
If that's the case, then you should come up with a plan on how to take proper care of your pet so they won't feel neglected or left out.
Make it a nice surprise
After you have made all of your decisions and your thorough talks with your children, you can search for creative ways to surprise them with a new furry family addition.
For example, if you want to make sure you have chosen the right dog breed, you can purchase a stuffed toy version of the pup and tie a bow around the neck to see how your children will react to it. You can even attach a card containing a gift certificate to a local pet supply store where you can all go together to buy all things necessary for your dog.
If you want to skip all this and surprise your children with a live pet, then you can place the pup in an open pet crate in a quiet room. To add more to the excitement, you can leave a trail of kibble leading to the pet's location for your children to follow.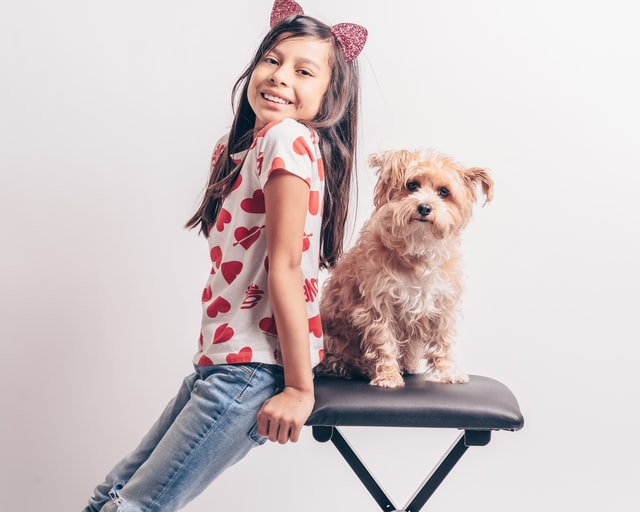 Photo by Jairo Gonzalez from Unsplash
Final thoughts
There is no secret that getting your children a pet is a serious commitment that calls for lots of responsibility. For that reason, it is important you make sure that everyone in your family, especially your children, is ready to take care of another living creature.
From choosing the right pet type to considering the living conditions, there are several things you must keep in mind before you make any pet purchases. In case you need help, you can rely on this post to give you all the insight you need before introducing a new furry member to the family.