Menstrual cups are like tampons that fit comfortably inside your vagina but is more environmentally-friendly and contains no harmful chemicals, which is why it is growing in popularity as we speak. It also doesn't contain any chemicals that may harm your body, embarrassing messes behind and prevents odors. You can also wear it for 12 hours, in other words, sleep with it overnight and you won't even know it's there.
If you're thinking about starting out with menstrual cups and with that in mind, save Mother Nature from withering away, then now's a better time than never. Whether you're a beginner or an expert, we have listed three of some of the finest menstrual cups that you can find.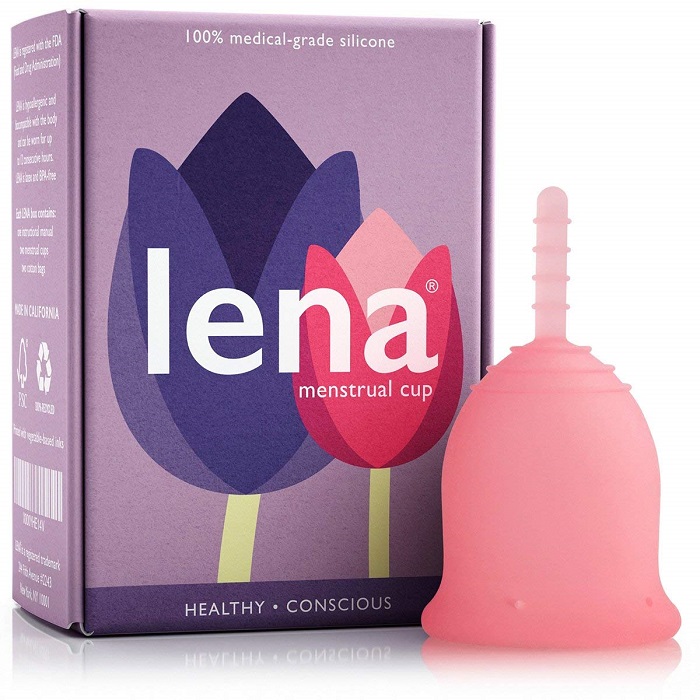 Source: https://bit.ly/2RbOyjF
If you're a novice to menstrual cups, then you won't find a more comfortable product to adapt to than the Lena Cup. It may be one of the smallest menstrual cups in the world, but it is equally favored by teenagers and adults alike. It is also one of the most flexible as well since it can be used by both beginners and experienced women.
The Lena Cup is an ideal solution for all users regardless of their physique, activity level or reproductive history. It fits like a tampon and stays there comfortably as you stay active during your period.
As long as you position the cup right, you will feel no sensation from either the cup or the stem and can leave it on for 12 hours overnight without being bothered by it.
Highlights include:
FDA-Approved:

The Lena Cup is an FDA-registered feminine hygiene cup that uses US medical grade silicone and dyes to ensure that your body is safe from any harm.
Helps You Stay Active & Comfortable:

With the Lena Cup, you can run, dance, swim and sleep without letting your period hold you back. It's easy to insert and remove and is also ideal for all ages.
Give You a Better Period:

The Lena is a reusable cup that offers complete protection, as well as an odorless and sensation-free period.
Check out this Lena Cup review for a more in-depth analysis.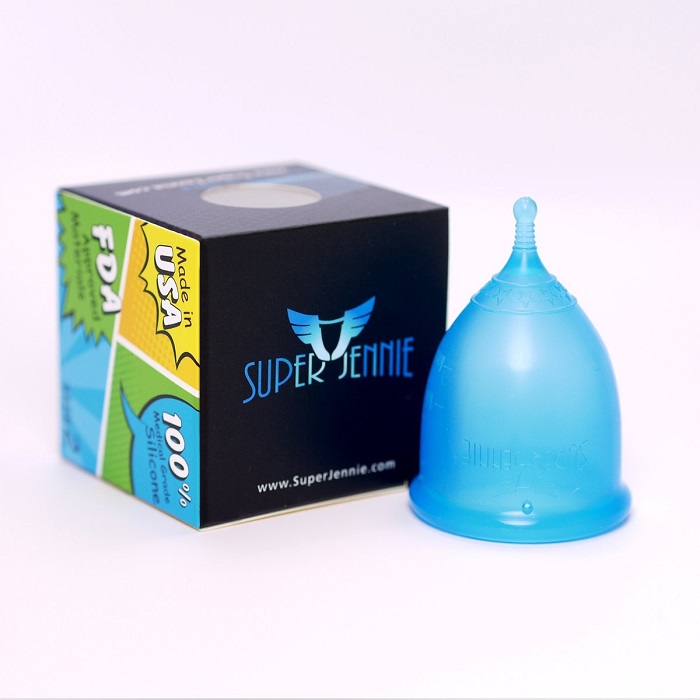 Source: https://bit.ly/2O2cvbh
The Super Jennie Cup comes in both small and large sizes. The small one is recommended for women who have not yet given birth and experience light to medium period flows. The larger cup, on the other hand, is for women who have given birth and experience a medium-heavy flow.
Features:
Extremely Comfortable:

The Super Jennie cup is made from the highest quality and 100% medical grade silicone that is FDA-registered, making it very comfortable for the user to wear. You'll never even feel its presence.
Durable and Economical:

With the Super Jennie Cup, you no longer have to worry about wasting money away on high-priced feminine products or running out of essentials too soon as you did with tampons and pads.
Easy to Use:

The cup has been designed with caution to ensure that it is easy to insert and remove for women. As such, women can partake in numerous physical activities as they normally would.
No More Accidents:

This period cup is virtually leak-proof, preventing any chances you may experience any unadulterated messy leaks. This means no messy underwear, stained clothing or embarrassing odors.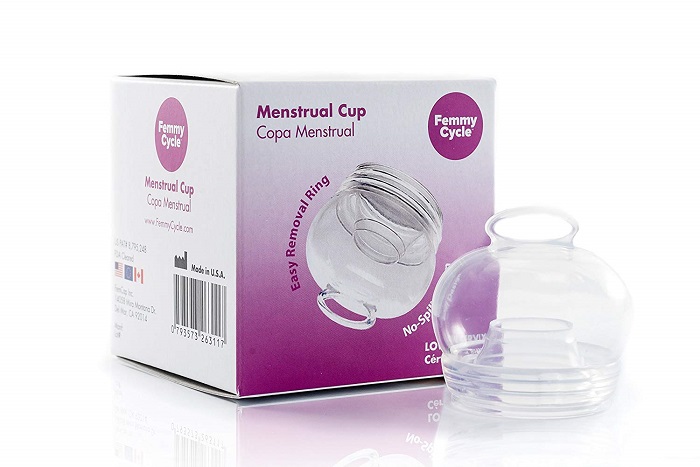 Source: https://bit.ly/2CC4Uy3
If you have a lower-than-average cervix, then the FemmyCycle Menstrual Cup is what you're looking for. But be advised, however, that you mustn't use this product if your cervix is 2" or less from the vaginal opening.
It is reusable, has a no-spill design, an easily removable ring, and made of soft 100% medical grade silicone that's safe for your body. It is also FDA-approved that is free of dyes, BPA, PVC, and Latex.
In order to choose the right-sized FemmyCycle, you have to locate the position of your cervix, which is usually during your period because that's when the cervix will be at its lowest. To do this, stand with one foot raised on the edge of the toilet seat or bathtub and insert your index finger inside your vagina. If the finger is as far as it goes and you can't feel your cervix, a regular FemmyCyle is your best bet.
A regular-sized cup is also suitable for suitable for women who have given birth or have heavier menstrual cycles. But if you're a teenager with a smaller build, have never been pregnant and have lighter periods, then a Petite-sized cup will do for you.