There are a lot of pillows on the market today that claim to have cooling technology. But what exactly does that mean? There's a common misconception that a cooling pillow means that the pillow will always be cool to the touch. That's not quite how it works. The experts at XOComfort have designed a pillow that uses thermal technology to draw heat away from the pillow and away from your head. This means that, instead of having heat trapped inside your pillow, the carbon based fibers inside the XOComfort pillow guide the heat away from you and your pillow, resulting in better, deeper sleep.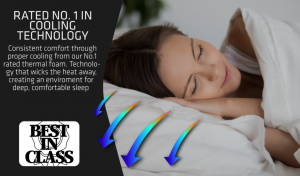 The testimonials from actual customers speak for themselves:
"The best thing about this pillow is that it's adjustable. Most pillows I try are too large and give me neck or back problems."
-Mary H.
"Best pillow I've ever had. This pillow has the support of a foam pillow but stays cool all night."
-Luke W.
"I get hot easily, especially at night. This pillow actually keeps me cool at night and I no longer wake up sweating."
-Me, the author of this article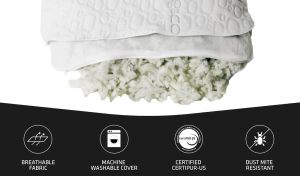 The simplicity of this pillow is it's best feature. Stop worrying about neck and back pain. Stop worrying about being too hot and uncomfortable. The filling in this pillow may not look like much, but deep down, it's kind of magical. Besides it's heat eliminating powers, it's also customizable so that you can make sure you have the exact right amount of comfort for YOU. Your health and the quality of your sleep is important. So stop putting off making the change. They even offer a 10 or $10 Promise. If you don't love your pillow, they'll give you $10 to improve your sleep however you choose. Order yours today.