Toddlers are very energetic, curious little beings that love to get into things. To protect them from different dangers, parents can get play yards for their increased safety. Whether you need to prepare dinner, do some housework, take a shower, or do laundry, knowing your toddler is happy and safe in their play yard is very important.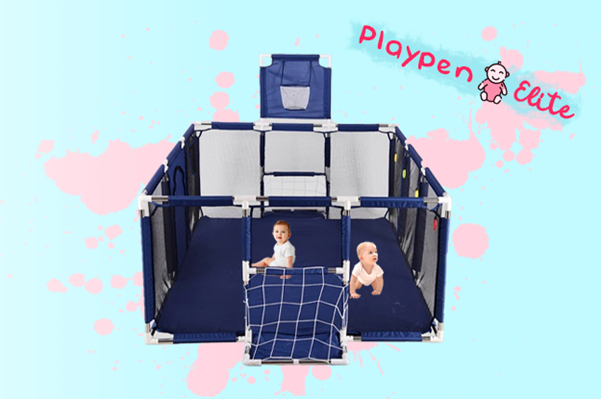 We all know that being a parent can be challenging at times. They have to juggle between different things, always juggling and ensuring that things function perfectly. It is hard to keep your baby still in a spot close to you while you perform work around the home. Even the slightest drop in attention can lead to trouble. But, you also cannot constantly sit with your toddler either. That is why parents can significantly benefit from a toddler play yard. They are ideal for taking care of your loved ones when working from home or doing basic tasks around the house.
Why Toddler Play Yards Are Great To Have
Letting toddlers explore, play, and run is vital for their growth, but that can sometimes lead to accidents if you are not there to watch them play. Using a toddler play yard ensures preventing accidents while you are away from your toddler. Play yards have fences that prevent toddlers from jumping over them. They are also very comfortable to be in, so toddlers can enjoy playing with their favorite toys without worries. Toddler play yards give small children their own private space where they can feel safe to explore at all times.
Today, you will find many excellent toddler playpens in different styles and designs to choose from, depending on the toddler`s age. All of them should be safe and convenient to have at home. Perhaps you need a few minutes for yourself or to do some work at home. Just place your child gently inside and do your thing. Toddler play yards often have cushions and foam, which makes them very soft and pleasant for children. They can also have see-through nets so toddlers and parents have a transparent view to look around and watch what is happening at any given moment. These play yards are also portable and lightweight, so you can take them in the yard, to the beach, in the park, or anywhere you go.
Some larger play yards have multiple panels, which you can use to create additional space for your child to play. All play yards are very easy to use, although sometimes you need to separate panels and then put them back into place when necessary. Always consider your needs first before buying a toddler playpen. If you have limited space, go for a smaller playpen, but you can go for a bigger, wider, gated playpen if you have a lot of room. Some of the larger play yards have a padded sleeping area, which makes them very comfortable.
In any case, toddler playpens are an ideal addition to have in any home. They will provide great comfort and safety to your child, so you can freely do any work at home without constantly running around the house with your hair on fire!