Choosing a that helps you sleep is crucial, but what about your sex life?
Unsurprisingly, your mattress plays a significant role in your sex life because it's all about the motion in the ocean! Bouncy, pliable mattresses help you get it on, while firm, inflexible mattresses make things uncomfortable.
If you need a new mattress coming up to Valentine's Day, ideally, you want a mattress that's bouncy for a bit of fun but supportive for sleeping.
Here are our recommendations for fun this Valentine's Day:
Mattress materials
Springs equal bounciness! If you want a bouncy mattress, avoid pure foam mattresses, and go for something with springs instead.
Sprung mattresses have either open coil or pocket springs. Pocket sprung mattresses are more expensive with individual springs in small pockets, while open coil mattresses have a layer of interconnected springs.
Pocket springs offer more support during sex, while open coil springs give more. Both are bouncy, but pocket springs are the better quality.
If you want the cushioning of memory foam, choose a hybrid mattress; hybrids have a layer of memory foam and a spring system.
Mattress firmness
The firmer a spring mattress is, the bouncier it is! However, you don't want a mattress that is too firm because it might impact your sleep.
Most people are absolutely fine with a medium mattress, but if you weigh more than 180lbs, you should look at a medium-firm or firm mattress.
Soft mattresses are no good for sex because they compress too easily. You need resistance to create that bounce when you go at it.
Temperature regulation
Another reason not to choose a memory foam mattress for sexy time is the lack of breathability. Spring mattresses are incredibly breathable, or you can choose a mattress with a layer of cooling gel to dissipate heat.
Trust us, the last thing you want is for your mattress to be soaked with sweat after sex, so go for a sprung mattress.
Mattress recommendations
Of course, your mattress only plays a part role in sex, but it can ruin the experience it feels like a bouncy castle or doesn't compress enough.
The mattresses listed below are bouncy yet supportive, helping improve your sex life and sleep. We've chosen a product for every budget.
Giltedge Beds Elerby Mattress (open coil, medium-firm)
The Giltedge Beds Elerby costs £229 for a double mattress, featuring open coil springs with medium-firm support. It's an extra-bouncy mattress without zonal support, designed to distribute weight across the entire mattress.
Giltedge Beds Chatsworth Mattress (pocket sprung, medium)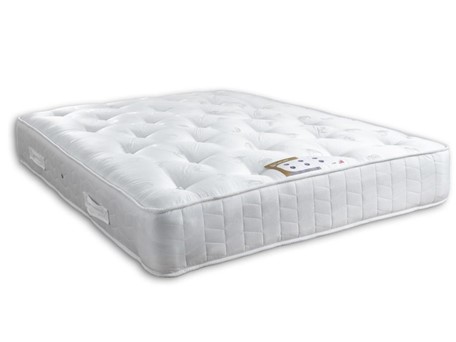 The Giltedge Beds Chatsworth costs only £269 for a double, and it's one of the best mattresses for bounciness. It has 1,000 zoned pocket springs for support and a comfort layer made from synthetic fibres.
Silentnight Mirapocket 1000 Mattress (pocket sprung, medium)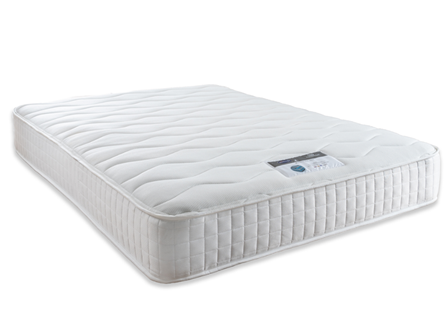 The Silentnight Mirapocket 1000 costs £329 for a double with 1,000 pocket springs and a luxury cover. The pocket springs are super supportive, and the quilted cover offers a flatter surface than the tufted Giltedge above.
Shire Beds Richmond 2000 Mattress (pocket sprung, medium-firm)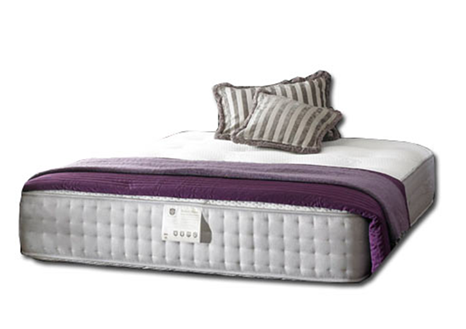 The Shire Beds Richmond 2000 costs £419 for a double, featuring 2,000 pocket springs with a medium-firm feel. This mattress is super-bouncy, but the zoned support ensures getting in and out of bed doesn't disturb the other sleeper.
Sealy Aspen Mattress (PostureTech springs, firm)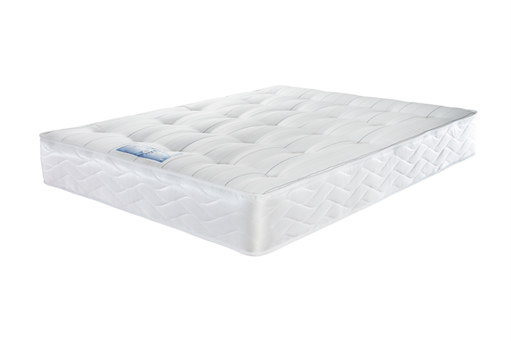 The Sealy Aspen delivers firm support when sleeping, but the PostureTech springs are extra bouncy under heavy load! Having sex on this mattress is extra bouncy, although you need to really go at it for maximum bounce.
Rest Assured Rufford Mattress (pocket spring + foam, medium)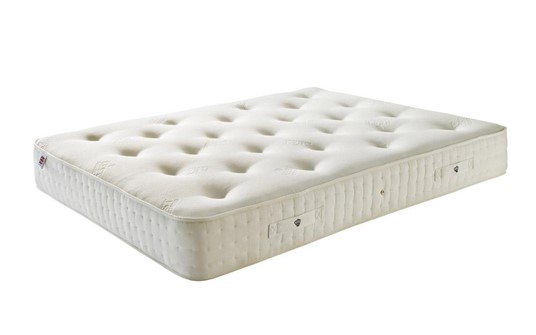 The Rest Assured Rufford costs £589 for a double and is well worth it if you want a bouncy mattress with a soft top layer. It has 2,000 pocket springs and a layer of memory foam with a tufted cover for sleeping stability.
So, there we have it! Why not treat yourself with a bouncy mattress this Valentine's Day to improve your sleep and sex life?