I started wearing glasses when I was ten years old. It took me 10 years to make the transition to contacts and I was glad I did. But now, another ten years later, I've gone back to wearing my glasses almost full time. They're much less hassle and upkeep. I used to hate the way I looked in glasses, but over the years, I learned to choose the right style frames that fit and compliment my face. The downside to glasses though, is that they're usually very expensive, especially if you need special lenses like bifocals.. They don't have to be expensive, though.
Eyewear Insight offers stylish, affordable options for men's glasses, women's glasses and glasses for kids. Their extensive collection includes:
reading glasses
prescription sunglasses
bifocals
computer glasses
progressive lenses
non-prescription glasses
full rim, half rim or rimless
polarized lenses
transitional lenses
8 different shape styles
Various material options including plastic, wire, bamboo and titanium
I love their selection. There are so many styles to choose from! Eyewear Insight is so affordable, you can mix and match, order several pair and always have a backup! Frames range from $18-$48 and lens prices vary depending on what kind you choose, but go as low at $9.50! Check out just a few of their many frame options below:
These classic frames are a perfect fit for any face!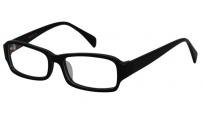 Want a more sophisticated look? Try these half frame glasses.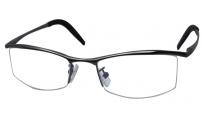 These cool blue shades will help you see and protect your eyes from the sun.
Channel your inner Harry Potter with these round, wire frames.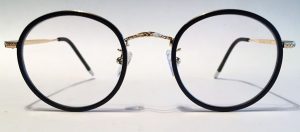 These stylish frames will compliment most any outfit at a fabulous price!


These adorable animal print frames will make any kid want to wear glasses.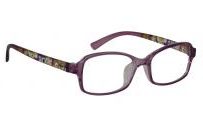 Every order comes with anti-scratch coating, a microfiber cleaning cloth, a protective case and UV coating, all at no additional charge. Shipping is only $5.95 for the first pair and FREE on all additional pairs. In addition, every style includes a measurement guide so you can measure against your face to make sure it's the right fit for you.
If you have a current prescription, there's no need to schedule another visit to your eye doctor, spend hours waiting and hundreds of dollars on your glasses. Visit Eyewear Insight from the comfort of your own home and order yours today!
Connect with Eyewear Insight: Shop | Facebook | Twitter | Instagram | Pinterest | Tumblr