Finding a vacation that suits the whole family isn't always easy. The adults want to explore the local culture, while the kids want to explore the local park. Mom and Dad want to have dinner out, and Timmy and Suzie want to have exactly what they get for dinner at home. There are always disagreements to overcome, but it's possible to find a vacation everyone will love. Part of the joy of going away together is finding things you didn't know you would like. The kids might love going to a museum, and you might find yourself getting a thrill on a rollercoaster. Consider one of these vacation themes if you want to entertain the whole family.
Theme Park
Disney World has to be the ultimate vacation for kids, but it's not always an exciting prospect for adults. However, a theme park trip can be fun for everyone. You get the chance to feel like a child again and ride all the rides with your kids. Even if it's not your sort of thing, watching your kids having fun can give you just as much pleasure. You can even take it in turns going on rides so that one parent gets to wander on their own for a bit. You could go and get a drink or snack, or just sit down for a while. Theme park resorts often have great babysitting services too, so you can escape in the evening for dinner without the kids.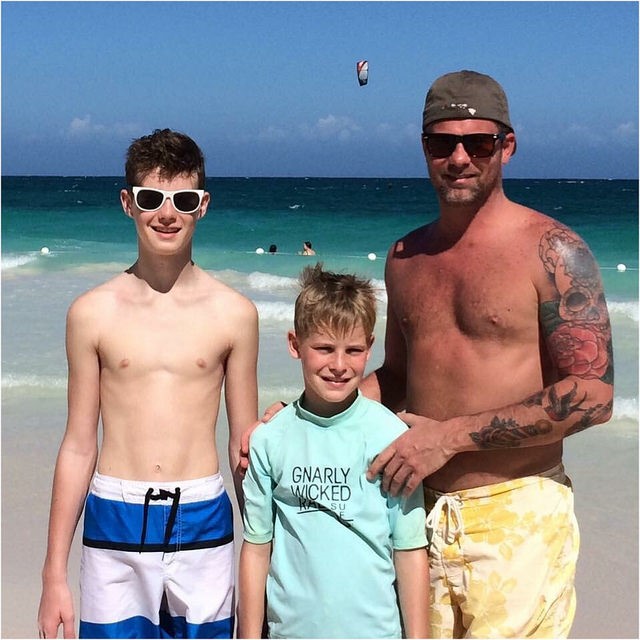 Photographer: Ron Frazier
Camping
Camping is an activity that everyone can enjoy. There are so many activities that both adults and kids can join in with. And it's an excellent way to teach children about their environment – and how to survive in it! A camping holiday can be as basic or as luxurious as you want it to be. You could all be in a fancy, huge tent with real beds, or you could be in a simple tent with sleeping bags. The kids can help to cook meals on a campfire, go searching for firewood and set up the campsite. You can give them games to play, like scavenger hunting or hide and seek. And you can enjoy other activities too, from hiking and cycling to canoeing.
Adventure
If you all love to be active, trying out something adventurous can be a lot of fun. You might combine it with camping if you're exploring the outdoors. There are so many things to try, and you never know if your kids might expand your horizons. Sometimes trying out new things for them helps to open your eyes. You could learn to sail, go horseback riding, do a forest ropes course, and lots more.
Slow and Leisurely
Not everyone wants to be on the move all the time. If you all prefer a more sedate vacation, there's nothing wrong with lounging by the pool. You can all go swimming to get some exercise, but also spend time reading and chatting. If the kids are willing to try new foods, you can have a lot of fun going out to lunch and dinner and sampling the local cuisine.
Every family enjoys doing different things, so not all types of vacation will be for you. Just make sure you don't limit yourself to doing the same thing all the time.