Disclosure: I received Dove Care products in exchange for my honest review. All opinions are my own.
I love Dove. I have been a fan for many years and will continue to be one with all that they have to offer. For many years growing up I was a fan of another popular brand, but there came a time when they became too expensive and it wasn't doing its job. This is when I decided to give Dove a try, and I am so happy that I did. From their shampoo, conditioners to body wash and deodorant they have so much to offer.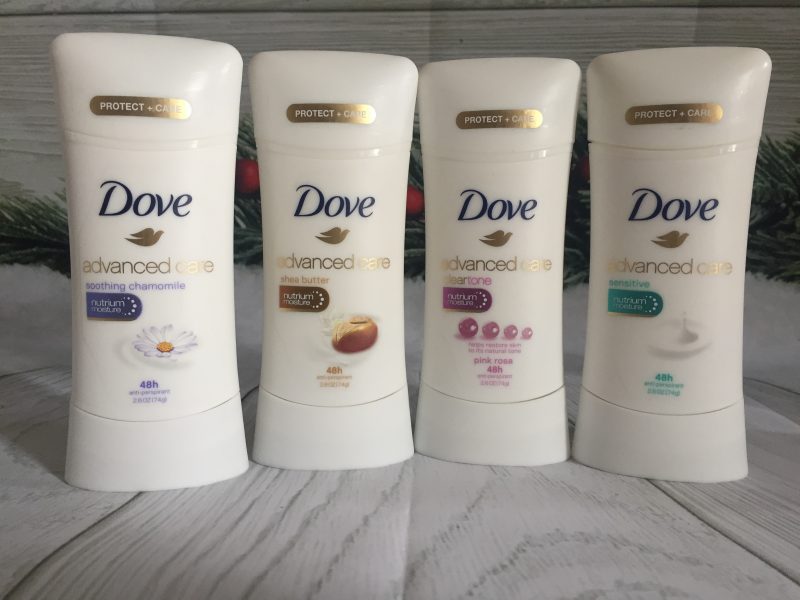 Dove's deodorant is the product of theirs that I started with first. So it was a no-brainer to try their other products. I just knew I would be happy with them all. I am a creature of habit so my go-to deodorant scent is cucumber-melon but I am not afraid to try their other scents.
Stick antiperspirant deodorant from Dove Care
With 48-hour protection, Dove ¼ moisturizers and NutriumMoisture®, it goes on smooth and keeps up with your busiest days. So go ahead and expect more from your deodorant — Dove Advanced Care is the new star of your morning routine. The new scents are amazing and that is coming from someone that isn't one to try new scents. Soothing Chamomile, Shea Butter, cleartone Pink Rosa and Sensitive are four of their many scents I received from Dove. Soothing Chamomile might just be my new favorite!
Dove Intensive Repair Shampoo & Conditioner for Damaged Hair
During this time of year, your hair gets over processed with the cold temperatures, wind, and elements. You are also apt to do your hair more often with the holiday parties and more family gatherings. Dove's Intensive repair shampoo and conditioner are just what you will want to be using.
• Nourishes to repair the appearance of damaged hair
• System for visible repair and progressive nourishment, wash after wash
• Nutri-Keratin Repair Actives help repair damage deep inside hair
• Hair looks healthy, strong and more beautiful
• Helps protect against future damage with continuous use
• Suitable for daily use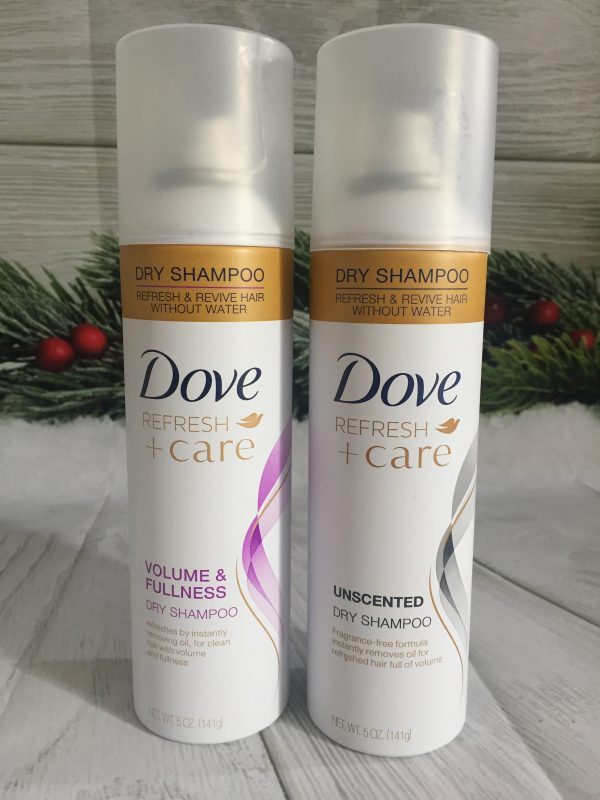 Dove Refresh + Care Dry Shampoo
Since there are times when you are not able to shower and wash your hair or possibly you are not one to wash your hair every day. Dry Shampoo might be just for you. It also comes in handy if you are camping or where you can't wash your hair but still want your hair to be fresh and clean looking.
We all know the difference between our hair on Day 1, Day 2 and (if you're brave enough to wait this long) Day 3. But just when you think you know your hair, a game-changer comes along: dry shampoo. I found this came in very handy the other day when our pipe froze that goes to our shower. I was able to still look like I had washed and dried my hair which helped me feel good all throughout the day.
It's the knight in shining armor of the beauty world. Simply spray dry shampoo into the roots of dry hair where hair is most oily and it'll absorb any excess oil to leave your hair looking fresh and beautiful.
But our best dry shampoo secret? if your hair's feeling a little flat due to excess oil, their Volume & Fullness Dry Shampoo is a gem for removing oil, leaving hair looking voluminous. Just spray it on the roots then brush through. Voila, you now have instantly refreshed, beautiful hair!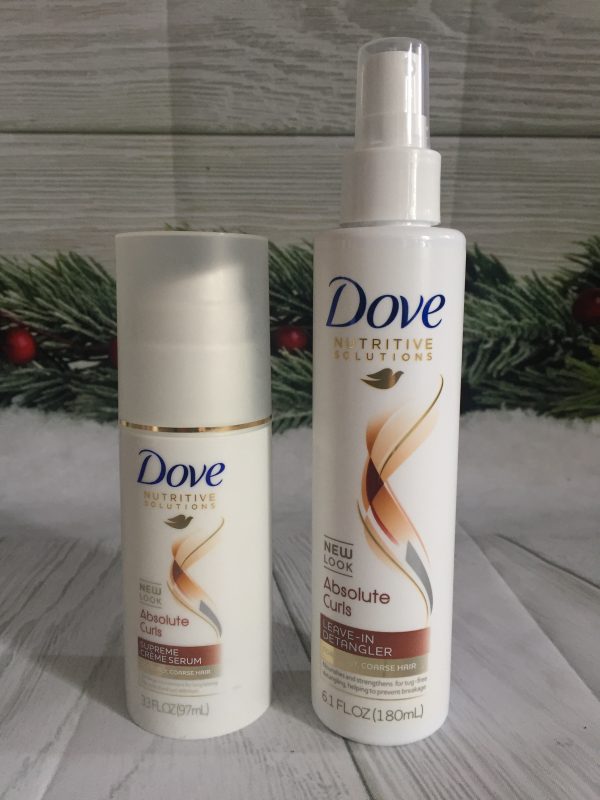 Dove Absolute Curls
Dove also has a Supreme Creme Serum and a Leave-in Detangler with a new look. Their curly hair products provide care to nourish your curls and make them smooth and defined.
Those that have been blessed with curly hair know that their curls are special, and sometimes irritating at the same time. Dove has you covered.
Our curly hair products provide nourishing care for beautifully smooth, defined curls.
Dove Advanced Hair Series Quench Absolute is a range for naturally dry, coarse and curly hair, infused with nutrients, protein and Buriti oil (rich in Omega-9), designed to quench dryness, nourishing each strand and leaving curls 4X more defined.
From conditioners for curly hair to treatments, explore below to find the perfect products to help keep your curls beautifully bouncy.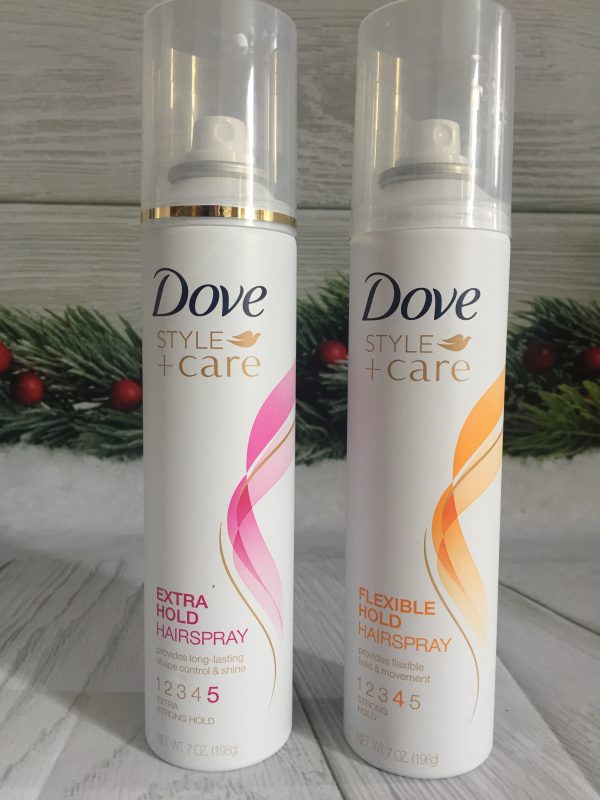 Dove Hairspray
Dove also has a line of hairspray so you are sure to find the perfect hold for your hair. They sent me extra hold and flexible. I like my hair to still feel touchable while it is staying in place. This isn't the hairspray you remember from your grandmother. It does its job while keeping your hair in place, and smells great too!
Dove also offers pump or aerosol for their hairspray so you can use the formula you enjoy. So you will be keeping your hair in place and also have natural movement. No sticky, wet feeling with Dove.