Launching a new venture is an exciting prospect. If you're preparing for lift-off and you're looking to attract customers and start generating sales, it's crucial to spread the word and create a buzz. In this guide, we'll explore effective ways to get people talking and put your brand on the map.
Image from https://pixabay.com/photos/illuminated-light-neon-light-sign-1853924/
Creating a professional, slick website
Screen time was increasing before the Covid-19 crisis hit, but statistics show that we are spending more time online than ever before. As an aspiring entrepreneur looking to get a brand name out there, it's crucial to understand the importance of having a brilliant website. Even if you don't plan to sell online, it's hugely beneficial to have a site to provide information to customers and to utilize your online presence to generate leads and maximize the chance of making sales. Consumers often start looking for products and services through social media channels and search engines. If you don't have a website or social feeds, you could be missing out on incredible opportunities to get clients on board.
When designing a new website, always bear your target buyer in mind and prioritize user experience. You want prospective customers to enjoy the time they spend on your site. Focus on aesthetics, promote your brand and make sure users are able to access information, find answers to questions and place orders with minimal effort. If you do sell online, your buyer should be able to locate a product, add it to their cart and make a payment within a couple of minutes. Slow-loading pages, sites that are not mobile-friendly, convoluted buying processes and high delivery fees are among the most common reasons shoppers abandon their carts. Use visual content to bring your landing pages to life, showcase your products in all their glory using high-quality images and video clips and make it easy for buyers to get in touch. FAQ sections are useful, and it's also a fantastic idea to offer a live chat feature. For more handy tips to create a spectacular business website, take a look at this article https://www.forbes.com/sites/allbusiness/2019/05/25/small-business-website-tips/?sh=37bb272521ad.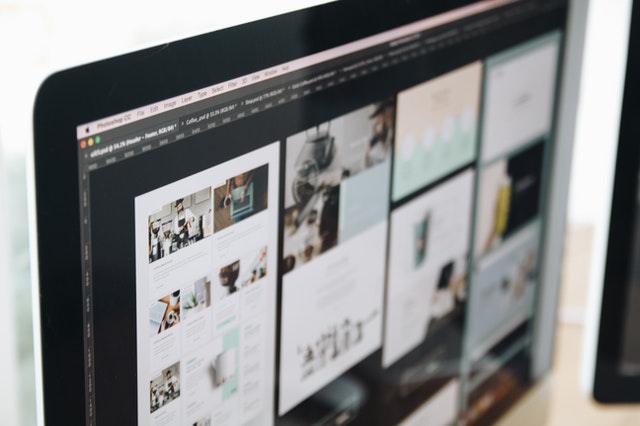 Picture credit: https://www.pexels.com/photo/full-frame-shot-of-computer-326514/
Enhancing brand visibility online
You've got a fabulous website. Now, it's time to start driving traffic and turning leads into customers. One of the best ways to attract attention and enhance brand visibility online is to utilize SEO (search engine optimization). This is a marketing technique designed to capitalize on the reach and popularity of search engines to create leads. When a customer searches for products or services that your business sells, you want to be at the top of page 1 of the search results. Over 75% of people don't bother to look past page one. If you're not familiar with SEO and you don't have experience in digital marketing, it's worth exploring the possibility of outsourcing and working with an external agency. An effective, targeted SEO campaign can help you increase web traffic and sales dramatically. If you're looking to attract new clients in the local area, local SEO is a hugely effective tool. More than 85% of smartphone users will contact or visit a business within 24 hours of conducting a local search.
In addition to SEO, you can also use social media to engage with customers, build a following and introduce your brand to users. There are millions of active social media users dotted across the world, and platforms offer a wealth of benefits for growing businesses. With social media accounts, you can promote products and services, run promotions, encourage followers and friends to share your posts to grow your audience, sell products through interactive posts and build strong relationships with your clients. Focus on using channels that are popular among your target audience. Instagram, for example, is an excellent choice for brands looking to connect with buyers aged between 16 and 40 years old. Studies suggest that visual content is shared much more frequently than text, so take advantage of the opportunity to post images and videos.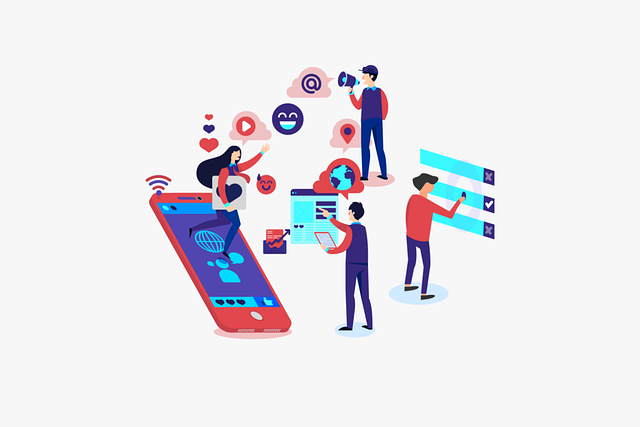 Picture source: https://pixabay.com/illustrations/social-media-social-marketing-5187243/
Selling at trade shows
Trade shows offer businesses the chance to connect with shoppers and buyers who are likely to have an interest in the type of products and services on offer. If you own a business that sells accessories and toys for dogs, for example, and you attend a trade show devoted to pet owners and animal lovers, you'll have a captive audience ready and waiting to see what you've got. Choose trade shows that are relevant to your brand, consider your ideal buyer and try and secure a pitch in a location with high footfall. Make your stall stand out. You can do this using banners, flags, floor mats and other products available on eventdisplay.com.au and by offering customers an incentive to visit. If you're a visitor, and you see a stand that has a long line of people waiting to look at products or buy items, you'll naturally be curious to see what's so special about that particular booth. Generate interest and lure buyers in with promotional items, freebies and giveaways and the chance to try the product or watch an interactive demonstration. As well as making your stall look distinctive and captivating, it's also essential to prepare a pitch and to think about questions prospective buyers might ask. Have facts and figures to hand and ensure you're confident and comfortable when talking about the product.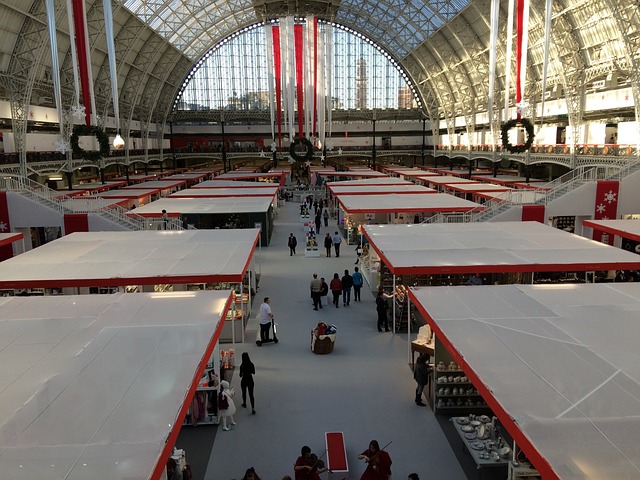 Image via https://pixabay.com/photos/travel-business-indoors-inside-3168277/
Organizing a launch event
Launch events are a brilliant way to get people talking about your new venture, to introduce them to your product range and to create a contact network. Before you start planning, think about who you want to invite and try and make the event memorable. Choose a venue that is relevant to the brand and look for innovative ways to interact with the audience. Your presentation should be engaging and interesting, and it's wise to offer guests the option to try the product. When making the presentation, make sure to focus on what you want your audience to remember. Whether it's key points from your product launch or salient data from your quarterly report, make sure your presentation is clear and concise. Ditch the slides crammed with text – nobody wants to read a wall of words while they're trying to listen to you speak. A few well-chosen visuals can go a long way in supporting your message. By using different resources and tools and participating in corporate presentation coaching programs, you can create an informative and entertaining presentation and make a lasting impression at your event. Consider broadcasting the event live via your website or social channels to broaden your reach to those who cannot attend in person and be prepared to answer questions and to negotiate on prices. Hand out promotional items to remind guests about your brand long after they've left, and keep in touch with buyers who express an interest in placing an order.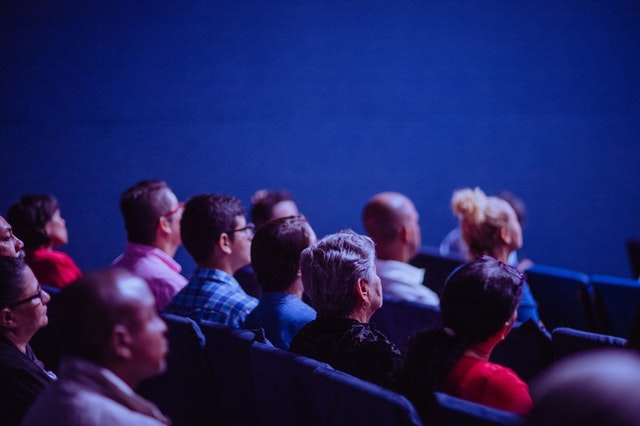 Picture courtesy of https://www.pexels.com/photo/people-sitting-on-gang-chairs-2774556/
If you're gearing up to launch a brand new business, you want people to know all about it. Spreading the word is crucial for getting your brand name out there and attracting customers. To create a buzz, design a brilliant website, use SEO and social media to drive traffic and engage with buyers and followers, plan a launch event and investigate opportunities to sell at trade shows. Good luck!