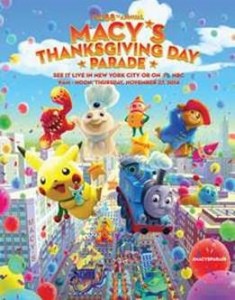 About Skylanders & Eruptor
The award-winning, $2 billion Skylanders videogame franchise debuted in 2011 with Skylanders® Spyro's Adventure, which featured the Toys-to-LifeTM interactive figures, portal, and accessories and firmly established the play pattern that seamlessly bridges the physical and virtual worlds across multiple platforms.
The newest game, Skylanders Trap Team, is now available at retail nationwide on Xbox 360™ and Xbox One™; PlayStation® 3 and PlayStation® 4; Wii™ and Wii U™; and a unique adventure is also available on 3DS™. Skylanders Trap Team also ushers in the complete console gaming experience on Tablet¹, introducing a Starter Pack that supports iPad®, Kindle Fire and Android tablets.
Fan-favorite character Eruptor, who will be flying high above the New York City skyline, hails from deep in the underground of a floating volcanic island that launched his entire civilization to the surface after a massive eruption. He's a complete hot head – steaming, fuming, and quite literally erupting over almost anything.