With the holiday season upon us, it's easy to get caught up in the scores of shopping deals, coupons, and freebies that get tossed your way. But hold onto your discount codes, and put the catalogs aside! We think you should spend the day inventing something with your child instead.
Family bonding time is essential. Take advantage of the extra day you have off from work (or just the evening if you're on the grind!), heat up some Thanksgiving leftovers, and create a meaning experience unleashing your inner inventors. Instead of shopping, let your imaginations run wild.
Here are 4 reasons why you should be the day inventing in lieu of Black Friday shopping.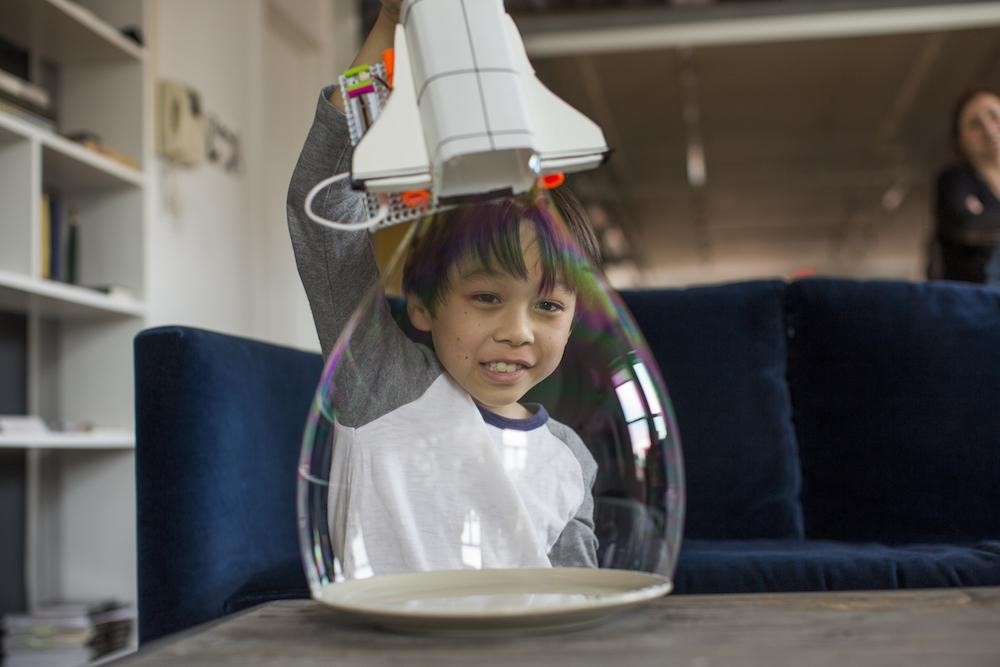 1. Your children won't forget it. Kids remember the quality time that they spend with their parents. Instead of mindlessly buying discounted products or spending hours staring at a screen for Black Friday deals, unplug and play with your family. Your daughter will remember the afternoon you spent together building wirelessly controlled cars and bots.
2. You'll watch your child get smarter. By trading passive screen-time (or shopping!) for hands-on learning and bonding time, your kid will use imagination, creativity, and essential problem-solving skills. Sounds a little more meaningful than a discounted TV, right?
3. It will boost your kids' creative confidence. Creative confidence is a child's ability to use their knowledge and imagination to dive deep into a project. And for many kids, this also involves a journey of facing setbacks and success. Inventing is a powerful way to teach kids that failure is a normal part of the process when you're building something – whether it's a rotating lamp, a robot that blows bubbles, or their own business in 20 years.
4. You'll be leading by doing. During this time of year, it's easy to get carried away shopping for gifts for ourselves and items that don't make a difference in our lives. Which makes it the ideal time to consider how we can use our strengths to make a difference in the world at-large. Challenge your kids to use those brains of theirs to think about a real-world problem and create an invention that addresses it. You'll be amazed at what they invent.
littleBits makes fun, easy-to-use, and infinitely creative technology kits for kids of all ages. The kits empower kids to create inventions – like a sibling alarm, digital instrument, or wireless car – with electronic building blocks. These innovative building blocks snap together with tiny magnets, allowing anyone to build, invent, and prototype with electronics independent of age, gender and technical background – no soldering, wiring, or programming required.