This past weekend was Mother's Day, and I spent my day enjoying it with my kids and grandkids. We had so much fun, but I couldn't wait for dinner to be over for I had a new game called Fruit Flies to share with the kids.
I wasn't sure as to how my kids would enjoy the game since sometimes it's hard to even get them to play any other game besides basketball! But to my surprise, they really enjoyed it.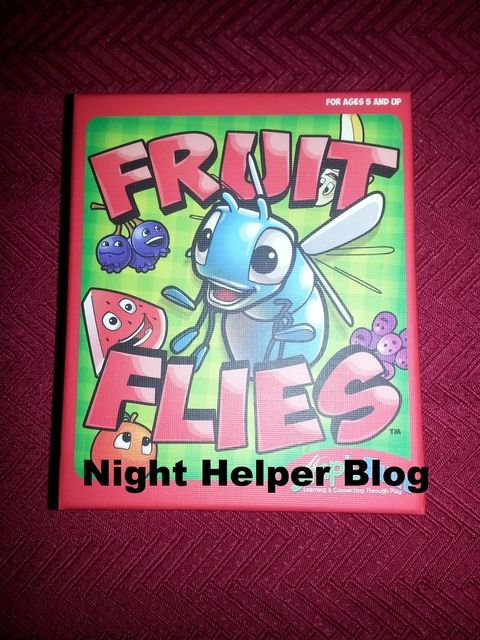 The concept behind the Fruit Flies game is for each player to receive a card that has three elements: a number, a color and a fruit. Everyone tries to win three more cards that each match a different element of their initial card. To claim a card, you must be the first to cover it up with your hand. But then you must recall the three elements on the card in order without peeking! Now it took JJ some time to catch on because he was the youngest in the group, but before we knew it he understood the game. It took us about 30 minutes to play, and we must have played the Fruit Flies game at least three times! A few things I noticed while playing is that JJ identified all the numbers, colors and fruit every time a card was dealt to him. This lets me know that not only was he playing the game, but he was learning as well!! That's a plus within itself!!! I love how the SimplyFun game brought everyone together for family night, I do agree that their games are not only fun, educational, bonding and lots of laughter, but they are memorable moments you'll experience with family and friends.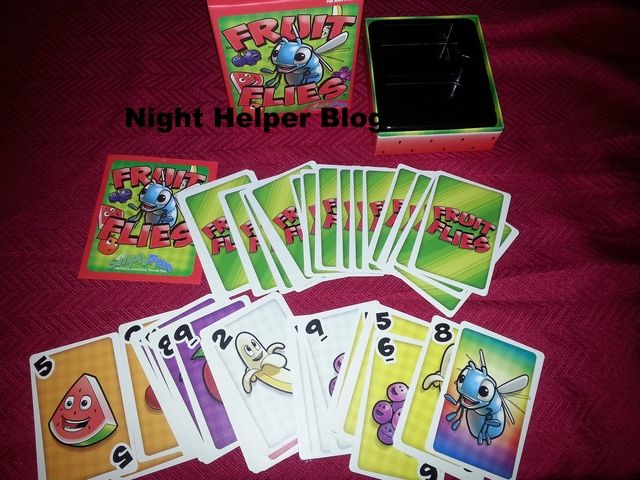 You may be asking now what is SimplyFun? Well, they are one of the leading, award winning board game companies that produces games and puzzles for all ages!! They sell through consultants, home parties and through their website. You can even purchase an Annual Membership for $19 , with that membership fee, you will receive 15% off all games and puzzles plus two free games ….that's a great deal, especially if you have family game night like we do! I may consider hosting a home party also since all of my family has game night with their kids and friends too. This way I can reap the benefit from my membership items.
There are so many great games and programs to share with your children, students and friends . Programs like Play Saver, Personal Playologist, Autism Awareness and many others!
Check out a few games I've listed below, this is the Whirly's World.
Explore the even & odd World of Whirly the snail. Glide along the trail rolling dice, completing odd & even cards & gathering whirly tokens. The first snail to join Whirly in the center of the garden wins the game!
2-6 players ⋅ 15-30 min ⋅ 6 & up
Here is another one that I think my kids would love playing, its the The Reel Script
Bid for script line tickets to create your script. Pitch your script out loud to the other players. Earn points for your script plus vote for the player with the best script.
3-5 players ⋅ 20 – 30 min ⋅ 8 & up
There are so many learning board games to select from; they range from toddlers on up and for every school grade. I love how SimplyFun brings families and friends together!!
SimplyFun knows just how important is it for families to come together to learn, play, and make memories. You can read more here: Importance Of Play.
Well, there you have it, a great company with great board games that will bring everyone together for a great game day!
Connect with Facebook | Twitter | to keep up with the latest.
Howdy everyone, I just wanted to inform you that I was not compensated for this post. However, I did receive a product from the company below and the opinions expressed in this post are 100% my own. I am disclosing this in accordance with the FTC guidelines. All prize fulfillment will be provided by Sponsors.