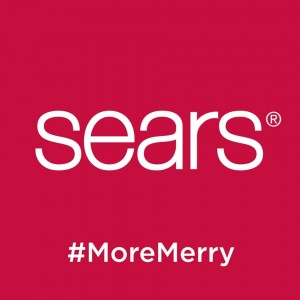 There are times when you are reminded that some things are universal. The hubby went to India for work about 8 months ago and remarked on the fact that for all their differences, one of the things they bonded over was talking about their kids. I watched this video from Sears and was reminded about that bond again between fathers and daughters, and how universal that is.
My father had a few Craftsman tools. Just a few. Some tools he had more than one of, as I'm sure any man does (I can't even count how many drills the hubby has). He was forever out in his woodshop building furniture or his miniature Christmas scenes or just fixing something. I remember wandering out there on occasion and just sitting there on a stool watching him work, with the stern admonition that I was not to touch anything unless I wanted to lose a finger. Sometimes I think about that when I see the hubby at the kitchen table, reading glasses perched on the end of his nose, peering intently as he works a pair of pliers and a tiny screwdriver trying to fix the latest whatever-it-is that our daughter has broken. I would like for the hubby to have a shop one day so my daughter can have some of those same memories. Well, not the part about losing fingers.
But now all I have of my father are those memories. If I close my eyes sometimes I can still smell the sawdust.
As a little girl, I remember anytime my father "needed" a new tool that meant a trip to Sears and I always went with him. Kenmore and Craftsman were familiar names in our home as my father always taught us the importance of quality and displayed these brands proudly. To this day, anytime we step foot inside of Sear I am hit with a wave is nostalgia and have to visit the tool section. Something about the store simply warms my heart and immediately brings a smile to my face.
At Sears you can always count on getting more … more value, more brands, more rewards, and more ways to shop! Recently, Sears has launched a new campaign called #MoreToYou. They have captured heartfelt and riveting emotional reactions in an online series of short videos.
Do you want to learn more about Sears' integrated retail services and trusted products? Through programs such as in-vehicle pick-up to being the exclusive retailer of trusted brands like Kenmore and Craftsman, they bring more to their members.
Learn more about Sears, their efforts in the community, and let us know which story you find more compelling!

In the first video, Sears brought four couples together to create memories they'd never forget!
Sears helped four couples start their lives together during the Chicago Pride Parade. Sears and Sears Registry has everything couples need for their big life moments. From tableware to treadmills, and towels to tools too! The Sears gift registry is extremely easy to manage, wherever you may be; online, in-store, or even from your smartphone.
In the second video, a daughter set out to get a gift for her dad, what she got was an unexpected surprise!
Amaalyah was stumped on what to get her dad for Father's Day; but a visit to Sears revealed dozens of options for her to choose from. Sears is the go-to gift destination no matter who you are shopping for; from apparel and home goods to electronics and tools, they have it all!
In the third video, Sears set out to help a single mom; little did she know she was in for the surprise of her life!
Sears in-vehicle pick-up makes the task of shopping with a baby easier. In-vehicle pick-up is powered by the Shop Your Way mobile app and enables you to pick up your online purchases at any Sears store within five minutes of arrival, without ever leaving the comfort of your car. Talk about a time saver!
In the fourth installment, a hardworking father & his grateful daughter are given some unforgettable surprises!
Jasmine and her family surprised their dad with a new work station, complete with Craftsman tools! Sears is the exclusive retailer of Craftsman, America's most trusted tool brand. The brand is focused on innovation that is grounded in performance and efficiency for customers. For more than 85 years, the Craftsman brand has developed innovative tools and products, making projects come to life, and earning a reputation for unsurpassed quality and durability. With more than 6,000 tools and 80 categories, Craftsman has something for everyone.
The fifth video was inspired by a tweet from a mom coming to grips with her son heading off to college!
Anyone, Anywhere Pick-up allowed a mom to give her son a heartfelt surprise when she couldn't be with him in person. This program allows you to shop online for yourself or a loved one and have the order picked up by anyone, at any Sears store across the country. It is so easy with just a few clicks of a button! Before adding an item to your cart, simply select "Free Store Pickup" and select your preferred location; when your items arrive in your selected store you are notified via email and go pick up your order. It will be ready in five minutes, guaranteed!
In the final video, Sears turns a birthday disaster into the ultimate surprise party!
Amanda's mom was going to have to use a grill to bake her daughter's birthday cake, until Sears stepped in and saved the day with a set of brand new Kenmore kitchen appliances. They also received a surprise visit from renowned pastry chef, Johnny Luzzini, who teaches them how to make an egg free cake. As an added bonus, his recipe is available by clicking the icon in the video!
For over 100 years, the Kenmore brand has consistently delivered performance innovations in smart and stylish appliances that help consumers do things quicker, easier, and better. Sears is the exclusive retailer of Kenmore, the most awarded appliance brand in the industry, and understands customers' wants and needs to get more out of their home.
Connect with Sears:
Shop
|
Facebook
|
Twitter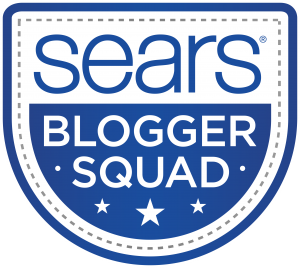 Enter to win a $50 Gift Card From Sears:
Disclaimer: This is a sponsored post. We are members of the Sears Blogger Squad and excited to share deals and new services that Sears is offering their shoppers this year. All thoughts and words in this post are my own.