Aroma Sense Makes Your Shower even more Refreshing!

Water is essential to our lives. We can live much longer without food than we can without water. Water is healing in many ways. If you've had an illness, or had surgery, which has hindered your ability to shower, I'm sure you can remember how wonderful it felt when you finally got to stand under the hot flowing water. Whether for relaxation at night or to invigorate you first thing in the morning, a shower is physically and mentally a must in today's crazy hectic lifestyle.
The better the shower the better the better we feel, and Aroma Sense Luxury Shower Heads can turn a good shower experience into a GREAT shower experience.
About Aroma Sense
Aroma Sense is your source for the industry's innovative Aromatherapy Shower Heads. Immerse yourself in our premier technology that revolutionizes your shower with vitamin C and captivating aromas
I received as Opus Wall Mounted Vitamin C Showerhead, to try out. The package included the shower head, 2 microfiber filters and a Vitamin C shower cartridge.
FEATURES:

Aromatherapy Effect: Natural aroma oils provides an uplifting scent to enhance relaxation and alleviate stress
Chlorine Removal: Neutralizes chlorine from unfiltered water (including trihalomethane and other contaminant residues)
Vitamin C Replenishment: Contains vitamin C concentrate to promote healthier hair and skin
High Water Pressure: Optimizes water pressure 1.5 times greater than well branded shower heads
Water Conservation: Innovative technology reduces water consumption by 25%
Rust removal: Microfiber filter traps any residual rust, dirt and contaminants collected through water piping systems
Negative Ionizer: Produces up to four times of negative ions–scientifically proven to aid in breathing, increase blood flow, and alleviate stress
When they say High Water Pressure – they aren't just whistle'n Dixie. This shower head provides an invigorating shower experience, without using a ton of water in the process. The oils smell so good and leave you feeling totally ready to either start your day with a bang, or drift off to a blissful sleep.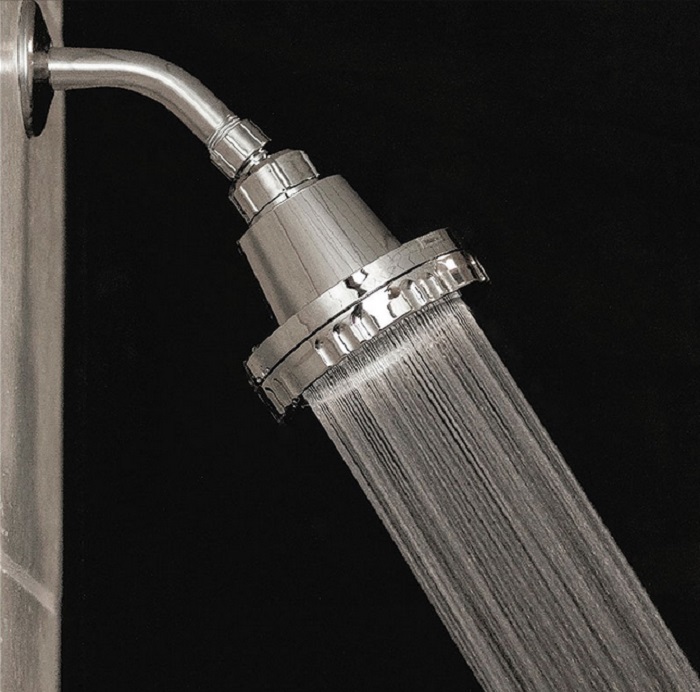 Adding in the aromatherapy, is brilliant. The benefits of aromatherapy, are extensive. It has show to help reduce anxiety, lessen depression, boost one's energy, speed up healing, reduce of eliminate headaches, increase mental performance, help to induce sleep, strengthen the immune system, reduce, pain, improve digestion and circulation.

Head on over the Aoroma Sense, and check out all the shower heads, kits and parts that they offer. You owe it to yourself, to make your showering experience the most it can be!
Connect with Aroma Sense: Shop | Facebook | Twitter
Disclaimer:
This product was received from the Company for review purposes only. All thoughts and words in this post is my own and I was not paid to endorse it. I am only voicing my opinion about this product.