One WInner will receive all five prizes!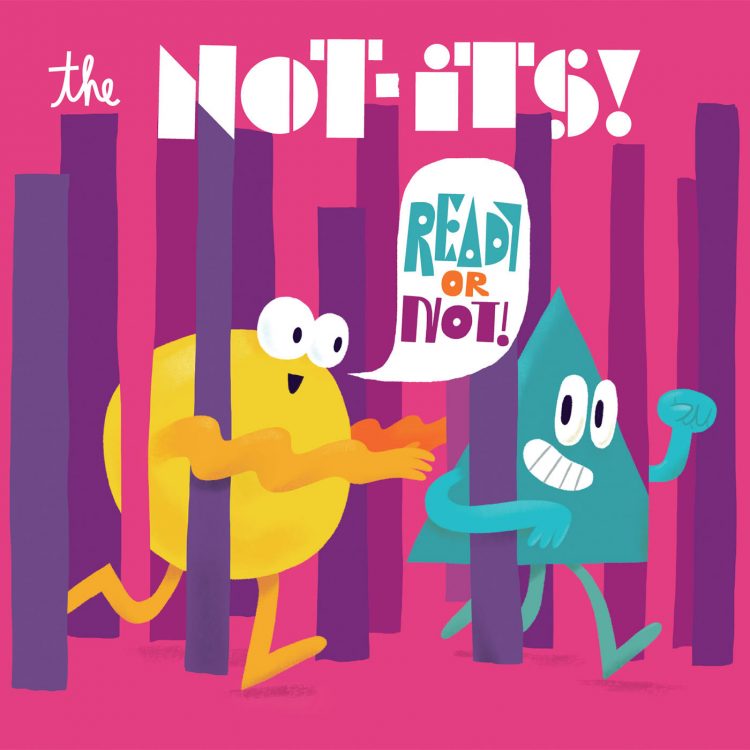 The Not-Its! are a Seattle based rock band for families who can boast of real-life parenting experiences and accomplished musical backgrounds. Lead singer Sarah Shannon was lead vocalist of lauded '90s indie-pop band Velocity Girl (on Seattle's Sub Pop label) and has since recorded two solo albums under her own name. Singer and rhythm guitarist Danny Adamson has been a punk rocker and social worker involved for more than a decade with homeless youth—today he's also a busy Seattle Realtor. Michael Welke (drums), a former member of Harvey Danger, is currently working as a designer (his home was recently featured on HGTV). Guitarist Tom Baisden is also a rock musician as well as an elementary school teacher for special needs children. Jennie Helman (bass) is an HR professional during the week. Altogether, this tight-knit band has 10 kids who often handle the "merch" table and perform onstage. Their newest album is READY OR NOT! — 7, 6, 5, 4, 3, 2, 1! The countdown is on for a new collection of rocking tunes from The Not-Its! Whether they are dealing with the challenge of curriculum night at school, or a runaway bike, or getting buried in the tangled mess of lies, the 12 new songs on Ready Or Not! present a multi-layered sonic exploration of the adventure of childhood.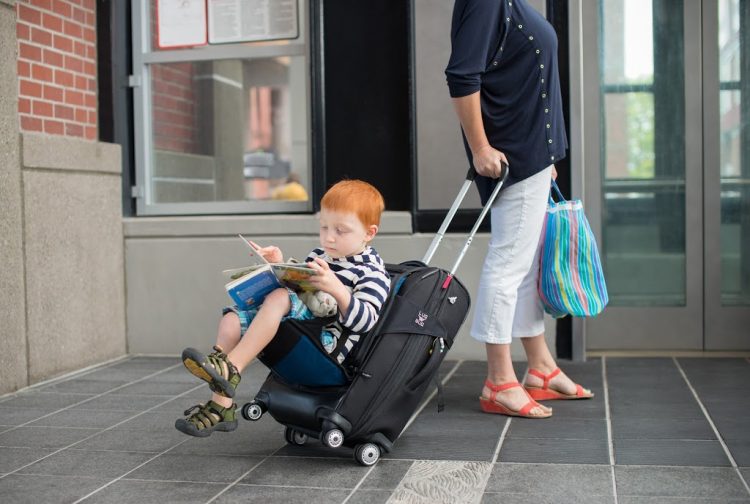 Traveling with kids can be stressful. Between juggling the kids, car seat, stroller, etc. you can never have too many hands. Meet Lugabug. The easiest way to carry your child while traveling. Lugabug – a snug seat for tired feet – is a child's travel seat that secures to luggage – creating the experience of fun, safe and efficient transport for kids. It's a collapsible, economical and multi-purpose family travel accessory for quality-conscious buyers who prefer a compact product that minimizes their load – not adds to it – and reduces chaos while traveling. The child travel seat secures in seconds without taking up extra space. It is multi-functional and versatile and can also be used as an extra pocket when hung over luggage, a camp chair and/or a sitting pad. The top strap can also be adjusted and worn over the shoulders to carry extra stuff. It is intended for children aged 2 or older; maximum weight of 60 lbs. Made in the U.S.A. It is available for $59 at www.lugabug.com and amazon.com.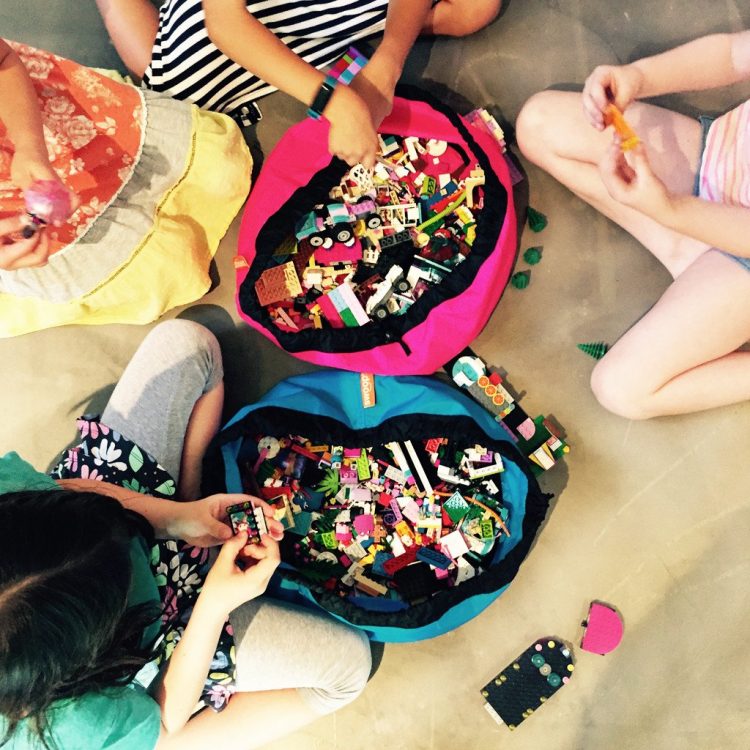 Need a simple toy storage solution in your life? Swoop Mini Bags to the rescue! Our Mini toy storage bag is a portable toy bag for kids and families on the go! Ideal for Lego storage and anything else you want to tote around – snacks & lunches, cosmetics, knitting supplies, tech gadgets and collections of all sorts. When your kids want to take their legos in the car – no problem! This Swoop Mini toy bag is your go-to bag for lego storage as it makes it simple and easy to take your favorite toys anywhere. "Just them Swoop it up!"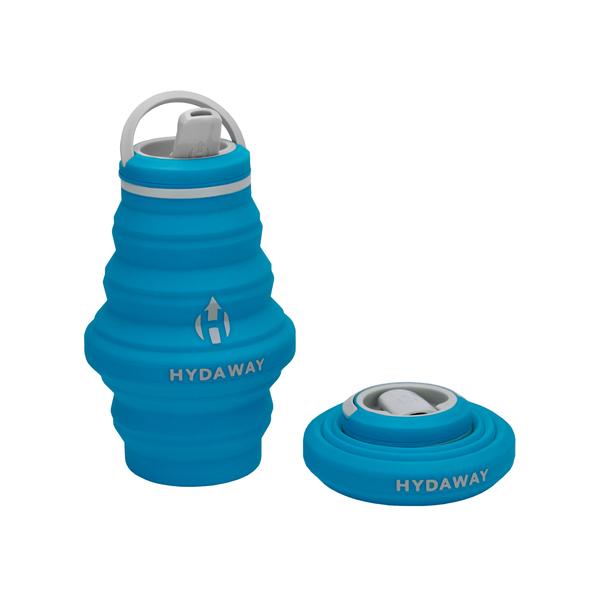 Designed specifically for youngsters, the HYDAWAY Kids bottle features bright color blocking and a fun base pattern, complete with a dedicated space for kids to personalize the bottle with their name. A stable base prevents tips and spills and the tapered profile provides an easy-to-grip shape. Packing down to just over an inch when collapsed, it's a perfect fit for backpacks, lunchboxes, school bags, pockets and anywhere else little explorers need to stay hydrated.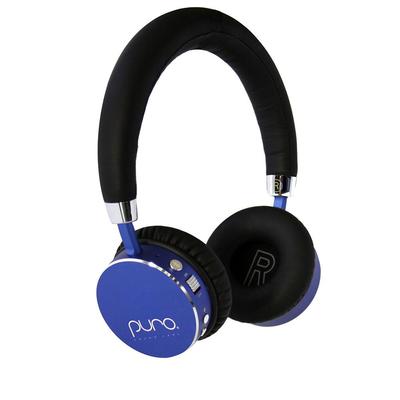 Puro Sound Labs is dedicated to combating Noise-Induced Hearing Loss with our BT2200 Volume Limiting Bluetooth Kids Headphones. The sleek and stylish design limit the volume level to 85 decibels (the recommended listening level). They block out 82% of background noise and have 18 hours of playback with their Lithium Ion rechargeable battery. Puro Sound Labs stands behind this product and offers a 30 day hassle free money back guarantee and a 1-year full warranty. The company started when one of the founders' own children was diagnosed with the noise-induced hearing loss, from listening to their headphones too loud daily. As the small family run company, Puro Sound Labs wish to help all kids fight this growing epidemic that is 100% preventable.