No matter what season it is, tea is always popular. Hot, iced, maybe both in the same day. With Big T NYC's tasty flavors, there's sure to be a favorite for everyone. While traditional tea bags are great, the tea infuser used with this loose leaf variety releases such a uniquely fresh and delightful fragrance and taste.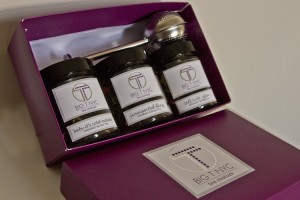 Premium quality tea that is not just ordinary tea, but the most delicious, healthy, luxurious, calorie-free experience you'll have all day. Much like a fashion designer, a couture tea designer meticulously juxtaposes seemingly contradictory ingredient combinations to create something extraordinary. Couture teas are not only visually beautiful; they are also nourishing for the body and absolutely delicious.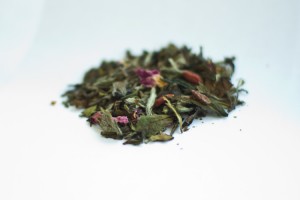 Big T NYC is the World's First Couture Tea Brand – blending fashion and flavor to create the ultimate everyday luxury. With zero calories, loads of antioxidants and deliciously sophisticated flavors, Big T NYC couture teas are the ultimate healthy indulgence.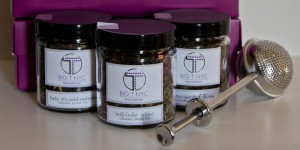 This boxed set includes:
Their teas start with the highest quality, 100% organic, single origin whole leaf teas, and are artfully blended with unique gourmet ingredient combinations to create delicious, one-of-a-kind blends that you won't find anywhere else.