Every woman should be able to look and feel stylish and confident, especially the hardworking momma bears. Choosing the boot to add an extra oomph to your step is our goal. Let's take a look at some tips to finding the perfect boot for you.
What will we be doing in these boots?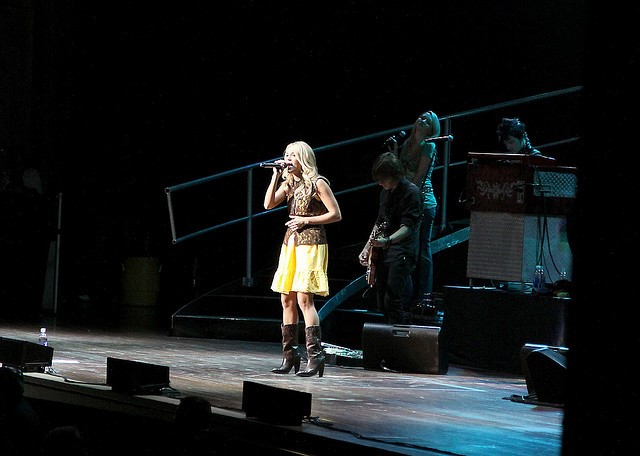 If we are going for cute and comfortable for a picnic or a night out, make sure you select a fashion cowgirl boot. These boots are designed to make a personal statement. The plus side for us ladies, is that they are much more comfortable than heels and make you feel just as lovely.
If we want durable yet trendy for outside work or play then a pair of traditional western boots are essential. These boots will keep your sense of fashion while not worrying about reliability.
Material of the boots
It is best to look for boots made with genuine leather because they will last longer as well as age gracefully. Crocodile and snakeskin are also very reliable but tend to be a bit more expensive. They are great for adding flair of uniqueness.
Color
Traditionally western boots run in neutral, earthy tones. These are great for a more down to earth, simple, and stylish country gal. But boots are not only subject to traditional; there are now a wide variety of color choices for the lady who wants to add sass and flavor to her wardrobe. Colors range from bohemian turquoise to girly hot pink and many more.
Shaft and Toe Style
The shaft of a boot is the top sleeve part. Traditionally the length of the shaft is just below the kneecap to protect from thorns or those tiny creatures called children that just love to hang off of mommy's legs! Shorter shafts are becoming more popular especially in the fashion industry, perfect to wear with a flowing skirt.
The toe of the boot can come in round, snip, pointed, and square. Typically a square toe is better for a wider foot, providing more comfort. If you're looking to take the horse for a ride, a pointed toe is made to fit in the stirrups easily. But when it comes to fashion, it is your own personal choice.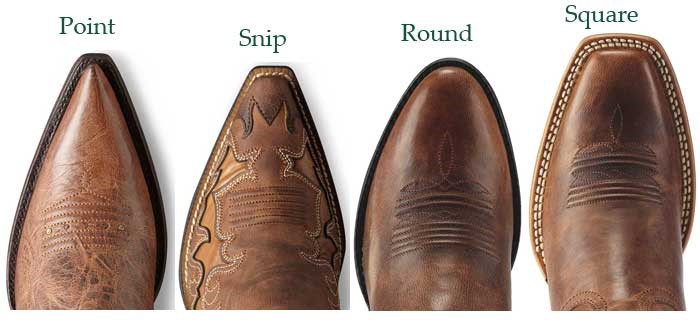 Heel Length
Remember how we discussed the duty of the boots earlier? Are we going dancing? Horseback riding? Running errands? The length of the heel is important to adding maximum comfort as well as style. If you're going dancing it is best to choose a boot with a shorter heel, two inches and below. If it's date night to a nice restaurant, why not choose a sexy stiletto boot? If you're going for a ride then choose a boot with an outer lip on the heel to prevent slipping.
Cowgirl boots come in all types of fashions, shapes and sizes for any occasion. Whether it's a night out on the town, looking fantastic at a hoe-down or getting a little dirty riding some stallions, picking the boot that suits you is important. Places like Russell's Western Wear have a huge selection of boots in all different styles, fashions and materials, from all of the best boot makers. Now that you know what to look for in a cowgirl boot, pick up a pair, and you'll feel cowgirl chic the moment you slip'm on.