The holidays are upon us! New gadgets are everywhere! Now that your children have upgraded their tech, which apps are appropriate for them to download? With almost two million apps in the app stores, it may feel impossible to find quality apps for kids that are fun, educational, and engaging. Puzzingo Puzzles' bright, interactive puzzles encompass the core subjects that parents love: ABCs, numbers, colors, and shapes while not overlooking the topics that kids crave: dinosaurs, princesses, pirates, and pets (to name a few).
https://www.youtube.com/watch?v=sOZlsKclYtA
Once a puzzle is completed, your child is rewarded with an engaging mini-game aimed at bringing the fantasy of the completed puzzle to life.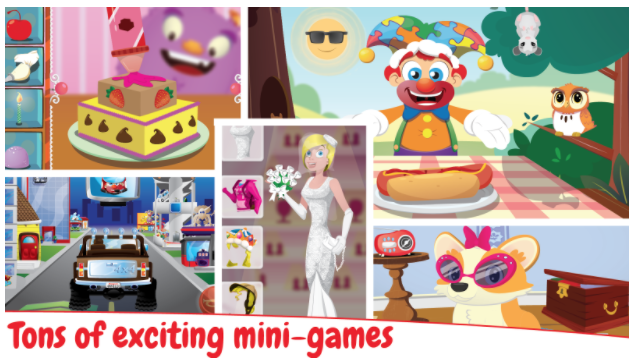 (From top left: Candy Kingdom-Baking and Cake Decorating! Let's Play-Feed the Clown!/Cars-Drive the Car! Princess and Fairies-Dress the Princess! Pets-Play with the Dog!)
Puzzingo Puzzles is free to download and comes with nine puzzles, nine mini-games, and a free daily puzzle!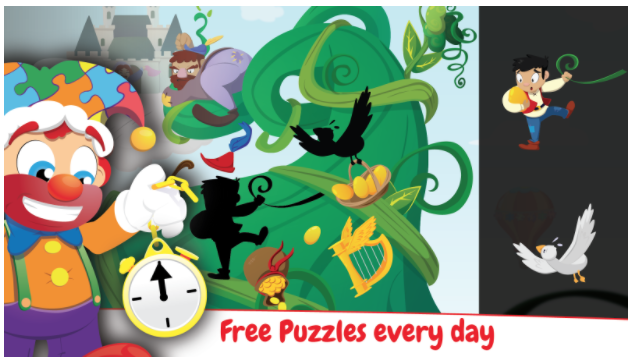 (Fairy Tales-Jack and the Beanstalk)
There are hundreds of additional puzzles accompanied by oodles of mini-games available for in-app-purchase. All purchases are locked behind parent gates to prevent accidental child purchases. Puzzingo Puzzles engages and educates toddlers for hours on end. Download today and watch your child's curiosity blossom and vocabulary grow.



Here's what users are saying about Puzzingo Puzzles:
"Downloaded the app as light version and after one week paid for the pirate puzzle as our 2-year-old loves it. Many features and great colors/animations. Great work!"
Love love love this app for my daughter. Such a great learning tool!!
"Great app!! Our 2-year-old boy and 7-year-old girl love playing with this puzzle app. It's also very educational as well. Teaches them what different people, sounds, shapes, animals, and etc. They get to build a huge puzzle based on the topic, then also get see and hear what the puzzle piece is they are putting in."
New Puzzle Packs for 2017 Holidays:
Trucks Puzzles packs that contain many of children's favorites – fire trucks, monster trucks, snow trucks, construction trucks, and more.

A Toys puzzle pack just in time for the holidays.

Classics Puzzles Pack that includes some of the most popular puzzles from the Puzzinge Archives – from a steam train, jets, to bugs.