EdenPURE® Airdog®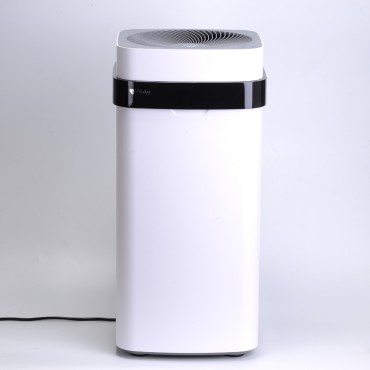 Clean air in our homes is a gift that we should never take for granted. With the EdenPURE® Airdog® and its 5 stages of air purification, you can rest assured that your family is breathing the healthiest air possible. The system cleans smoke, dust, dander, bacteria, pollen, odor, germs, and other nasty elements from the air, all while running completely silently. Even particles as small as 14.6 nanometers can't get through the filtration system. In just 20 minutes, you can clean the air in a 300 square foot room and you'll never have to worry about replacing a filter with the EdenPURE® Airdog®.
Use the code momblog on your purchase at EdenPURE for a 10% discount.

Rise Brewing Co Nitro Cold Brew Coffee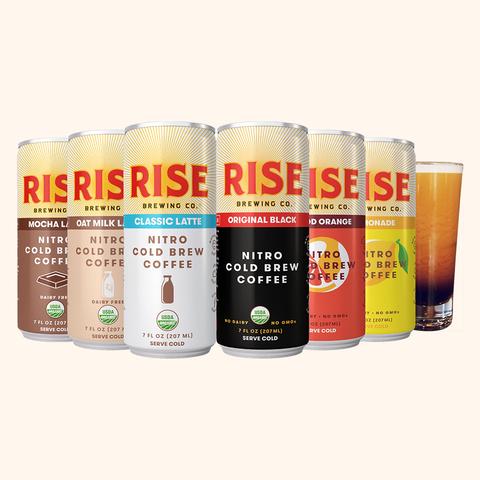 If you have a coffee lover on your list this holiday season, Rise Brewing Company's Nitro Cold Brew Coffee will be a welcome treat. These unique cold brew coffees are infused with nitrogen and made with organic coffee. These coffees have 1.5 times the caffeine of standard coffee and an amazing, rich flavor. The beans are naturally sweet and they use no harsh chemicals or additives. Choose from Original Black, Oat Milk Latte, Mocha Latte, Original Latte, Blood Orange, and Lemonade or pick up a variety pack and let them decide which is their favorite. It's a gift worth waking up for on Christmas morning!
Available at Rise Brewing Co.

DJANGO Reversible Puffer Dog Coat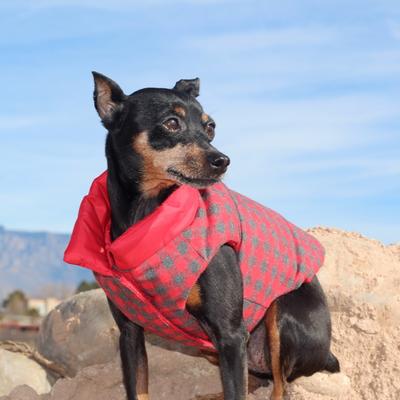 Our furry friends need a little love this holiday season, too! The DJANGO Reversible Puffer Dog Coat is a perfect gift to keep your four legged family members warm and cozy in the harsh winter months. This adorable insulated jacket has a waterproof outer layer, 100% cotton inner lining, velcro closures, and a leash opening for convenience. It is machine washable and easy to pack and store with your backpacking and hiking gear. Your fur babies will be both comfortable and fashionable this winter!
Available at DJANGO

California Design Den Collection Sheets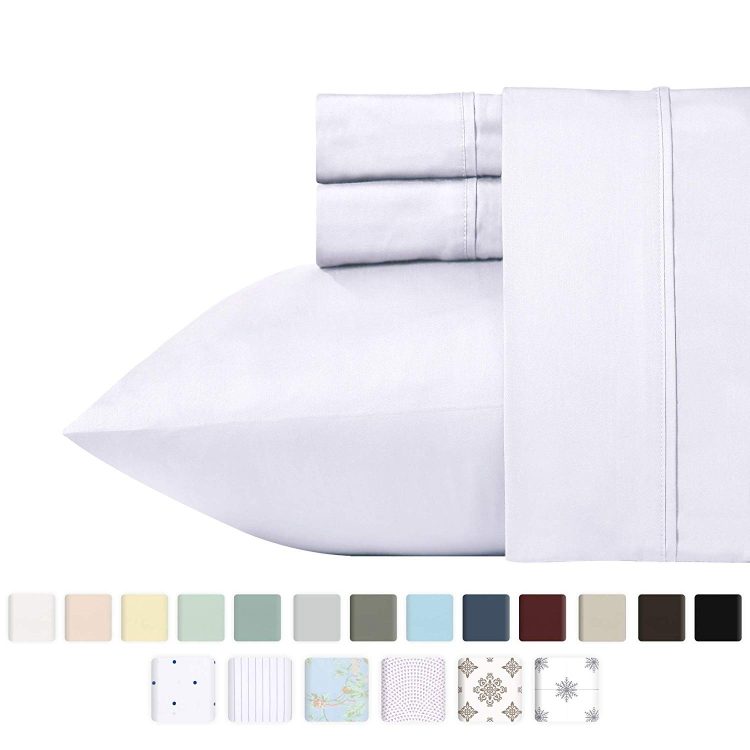 Wrap them in cozy comfort this holiday season with a California Design Den Collection Sheet Set. Soft, yet durable bedding sets fit mattresses up to 18″ deep. This 400-thread count bedding is made with 100% long staple cotton fiber with a sateen weave. It is machine washable and quick dry, to make laundry a breeze. With several designs and colors to choose from, you'll find the perfect match to any bedroom decor. Give them the gift of a more comfortable night's sleep for the holidays and beyond.
Available at Amazon

Wine Accents Wine Glasses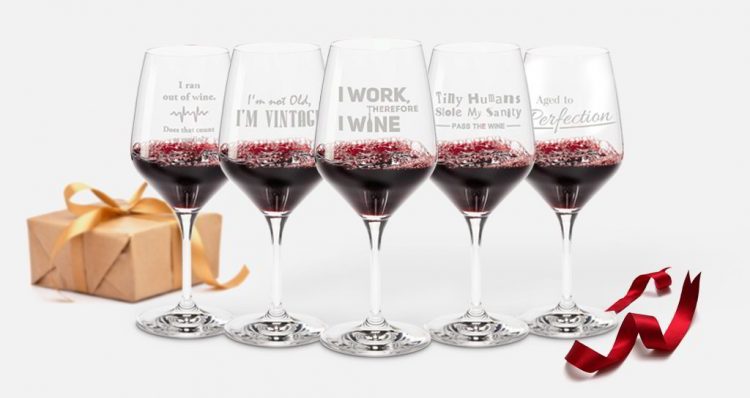 Add some sass and sparkle to your wine this holiday season with these festive glasses from Wine Accents. With 12 designs to choose from, it'll be hard not to get one of each. These witty glasses are perfect for your next holiday party or just a night in with the girls. Each glass holds 18.5 oz of wine and are packaged to look like gifts, saving you precious time and money so that you can buy more wine!
Available on Amazon

VersaTrim Cordless Trimmer

Time to throw out those old, rusty razors! The cordless, rechargeable Li is the perfect gift for the man any man in your life. It features a lithium ion battery that can run for up to 90 minutes and six attachments to help him get the best and closest shave. It also comes with a 5-year warranty, so grab one for your favorite men today.
Available on Andis

Oliver Benson Diaper Bag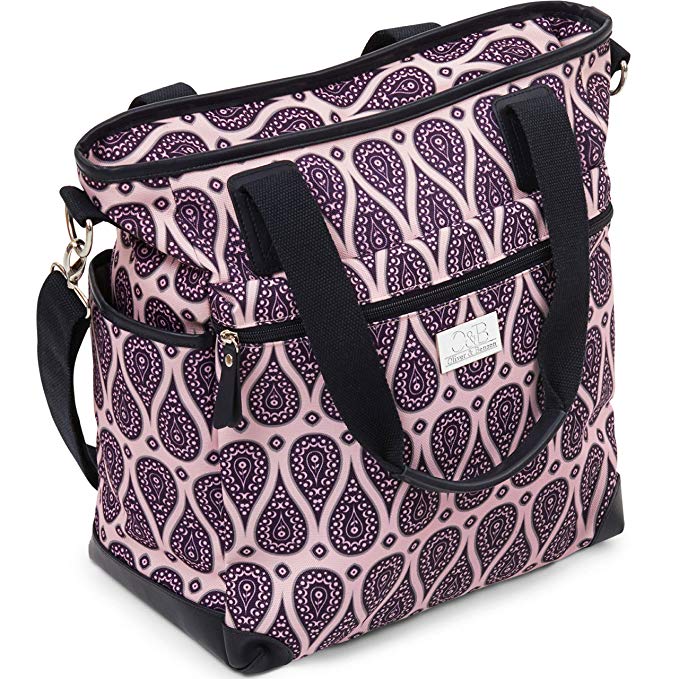 Traditional diaper bags are so boring. What if your diaper bag didn't have to look like a diaper bag? The Oliver Benson diaper bag looks more like a regular bag than a diaper bag. It's lightweight, made from non-toxic fabrics and is spacious enough for all your baby essentials. It can even double as a purse when you need it to. Any new mother would love this stylish, well-made diaper bag!
Available on Amazon

Armitron Watches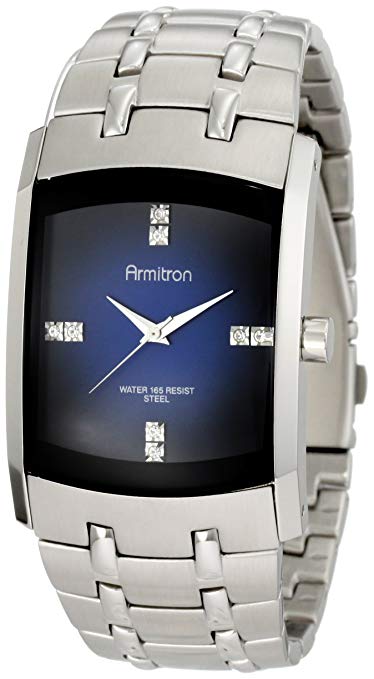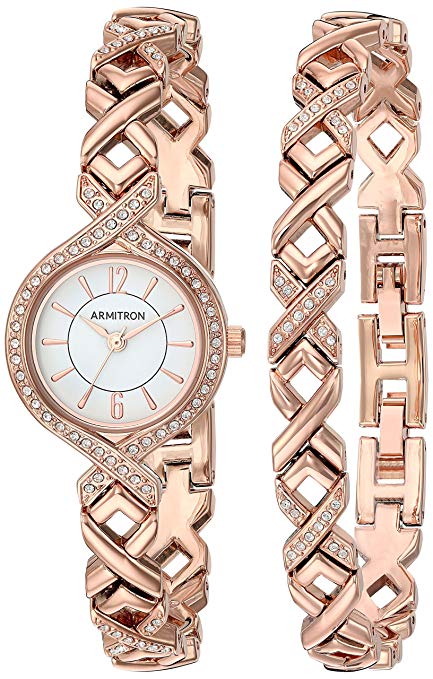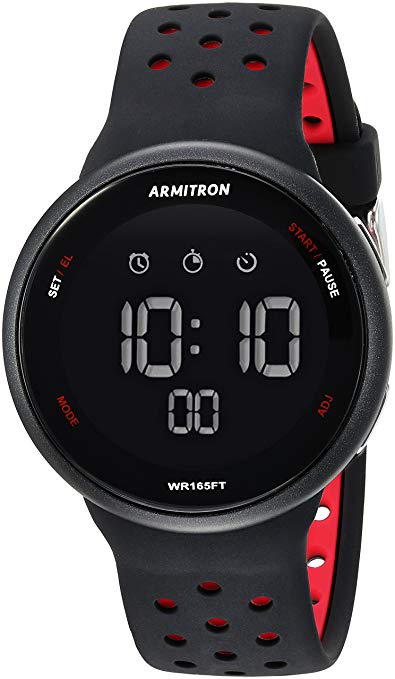 Clocks may be everywhere, but nothing can replace the timeless look of a watch. Not to mention, you can't always rely on your phone. Whatever your style, Armitron has a watch for you. They offer a huge variety of men's and women's watches in a vast array of styles — analog and digital, sport and classic, metal and leather. They even have solar powered watches! Armitron watches match quality with affordability, making them the perfect stocking stuffers and gifts this holiday season.
Available on Armitron

Sensory Goods Weighted Blanket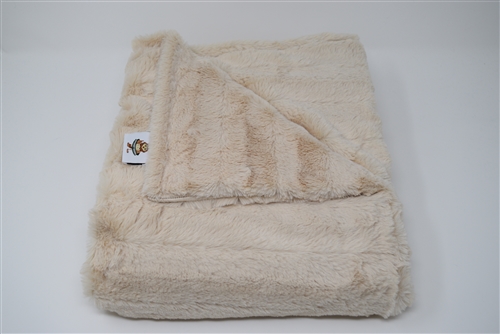 Autistic and special needs children often need extra love and attention. It is often very difficult to calm a special needs child and parents can sometimes get frustrated. Enter Sensory Goods. Sensory Goods has a wide variety of sensory products to help soothe sensitive children, but nothing quite compares to their weighted blankets.These blankets are hand made, ensuring maximum quality. They're filled with glass beads, evenly distributed throughout the blanket. They're machine washable and available in many colors and patterns. Give the gift of peace to somebody this holiday season with a weighted blanket from Sensory Goods.
Available on Sensory Goods

Rawhyde Leather Goods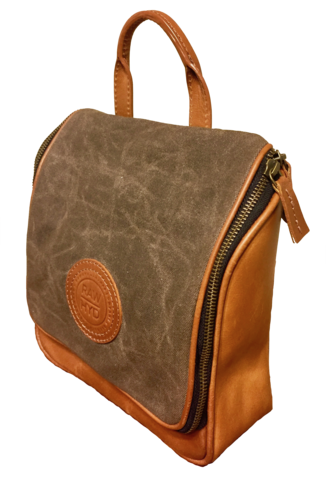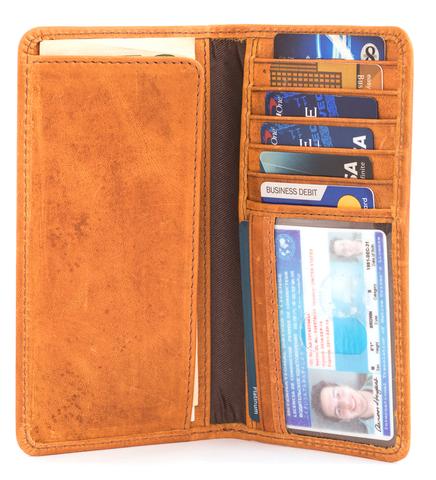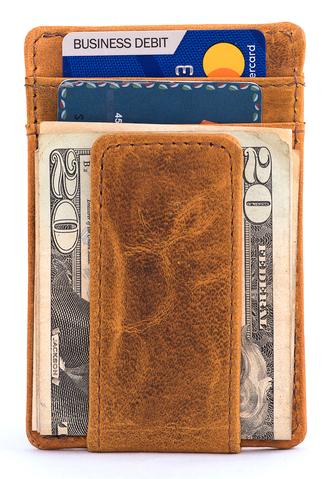 My husband and I absolutely love the smell of real leather! Who doesn't? It's earthy scent is synonymous with good quality. At Rawhyde Leather, they offer a variety of premium leather wallets and bags. Their bif-old wallet has plenty of room for everything you'll need on your travels and in day-to-day life. Their minimalist wallet holds only the essentials and includes a money clip. If it's a travel bag you're looking for, look no further than the two-tone, full grain leather toiletry bag. It's the perfect size for all your travel needs. And it's durable, so you know it will last. I've already checked this one off my husband's wish list!
Available on Rawhyde Leather

Abhair 10-piece Hair Extensions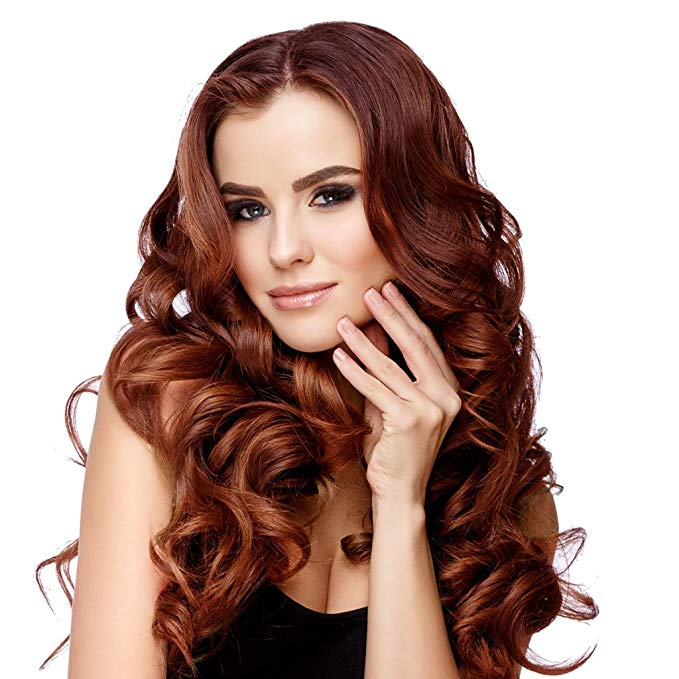 Take your holiday style up a notch this season with Abhair 100% Remy human hair extensions. Each set of 10-piece extensions weighs about half a pounds, so they're light enough for comfort, but just the right size for maximum volume. They blend seamlessly with your normal hair for the perfect look. They're completely natural and versatile. They can be washed, brushed, styled, blow dried and curled. Each set comes with a protective carrying case, so you never have to worry about them getting damaged on the go. What are you waiting for? Update your look today with luscious, high quality hair extensions. Shop now for 20% off!
Available on Abhair

Lean Rite Standing Chair and Massage Rite Pillow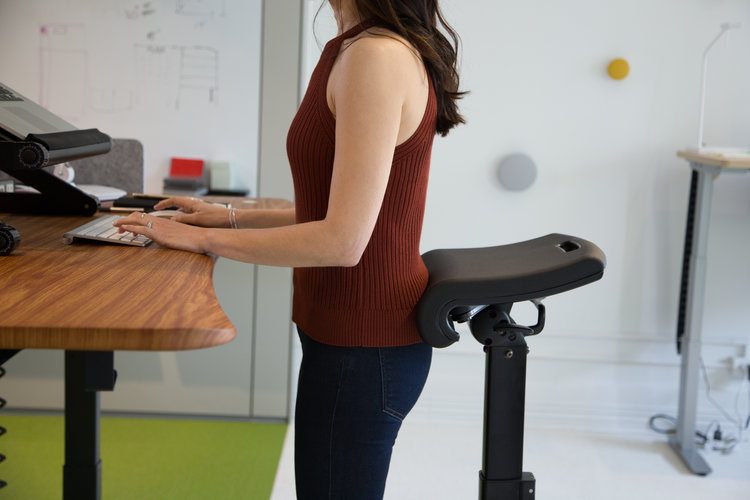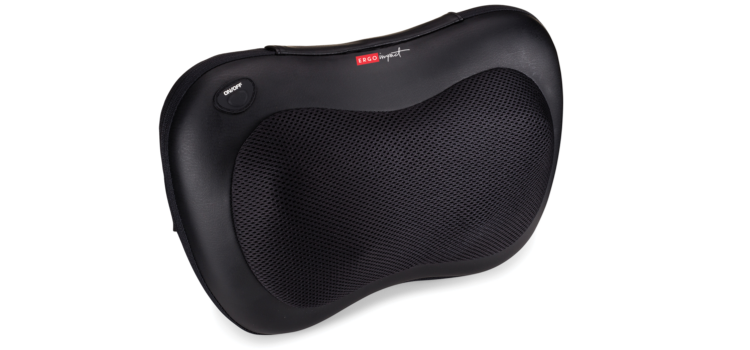 I don't know about you, but I've struggled with back pain and sciatic pain my whole life. Humans just weren't designed to sit for long periods of time. But since most of us have desk jobs now, it's becoming increasingly necessary to treat our bodies right. The Ergo Impact Massage Rite pillow can do just that. It only takes a few seconds to attach the pillow to your ergonomic Lean Rite chair, turn it on, and enjoy! The award-winning Lean Rite standing chair is fully adjustable, allowing for a variety of sitting, standing, and leaning positions. Order today. Your back and your job will thank you!
Available on Ergo Impact

Dearfoams Matching Family Slippers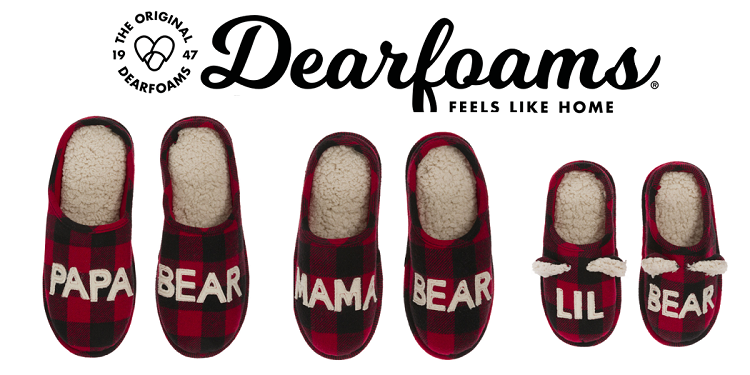 Once upon a time, Goldilocks was visiting the Three Bears' House. After eating their porridge and sleeping in their beds, she awoke from her slumber to find a row of cozy looking slippers, neatly lined up against the wall. Of course Mama and Papa Bear's slippers were too big, but Lil' Bear's slippers were juuuust right! Goldilocks instantly fell in love with the cushioned memory foam insoles and soft woven plaid. She knew right away that these slippers would make the perfect gift for her Mama, her Papa and herself!
Available on Dearfoams for Mama, Papa and Lil' Bears

Coolist Blue Pillow

Who doesn't love the cool side of the pillow? There's nothing quite like the cool, silky feeling of that pillow on your face and hands. Now you can enjoy that feeling all night long with the Coolist Blue pillow. What else is there to love about this pillow? Lots! It's biodegradable, the pillow case is machine washable, it's super soft and best of all, it uses nanotechnology to rapidly cool, giving you the perfect sleeping temperature all night long. Coolist Blue pillows make great gifts. And right now, you can buy one and get one free for yourself!
Available on Coolist

Valencia Key Shine Bright Necklace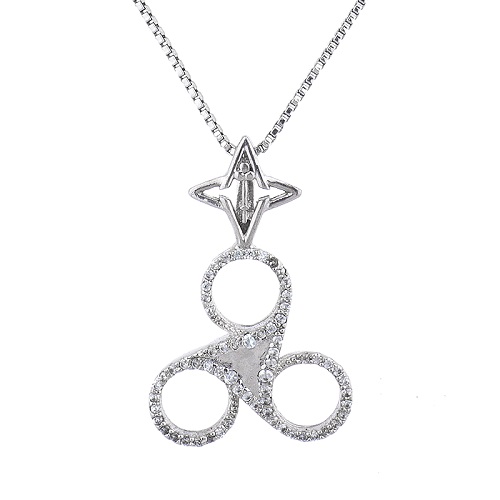 Light up the holidays this season with the sparkling jewels of the unique Shine Bright necklace from Valencia Key. Silver rhodium and cubic zirconias on a 16″ to 20″ chain make this an affordable gift option for your wife, girlfriend, mom, sister or friends. Give that special bright star in your life the gift of sparkle this holiday season with the Shine Bright necklace. She'll never want to take it off!
Available on Valencia Key
Surface Pro Keyboard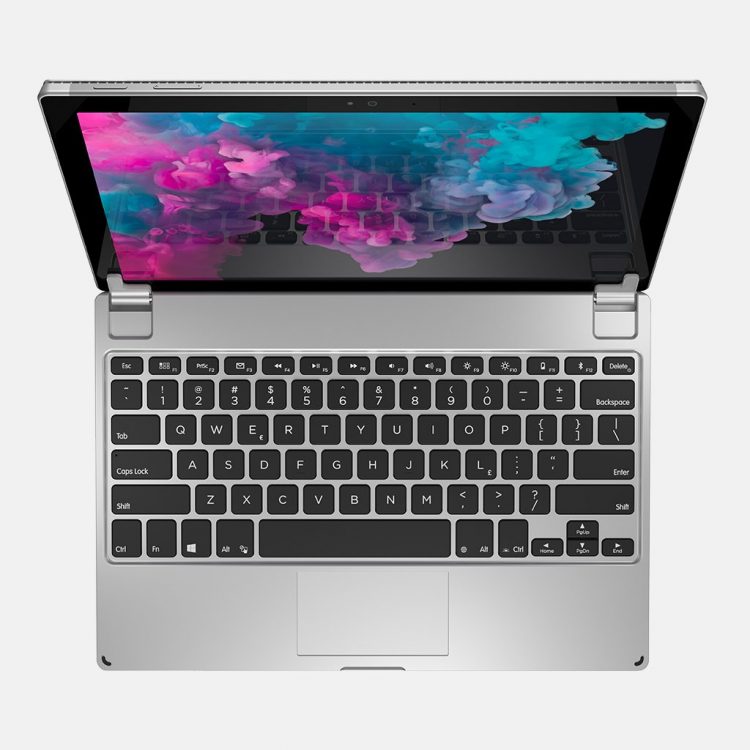 Sleek and stylish design. Light weight and affordable. With three levels of light the LED back-lit keys help the performance of typing in places where lighting may be a problem. The on-board lightning fast SSD with storage up to 256GB* will make saving files or entertainment a breeze. Built in Bluetooth compatibility will pair with any device that allows Bluetooth capability. State of the art multi-touch trackpad adds gesture functionality. The Brydge 12.3 is perfect for anyone.
Available on Brydge

RefuSHE Scarves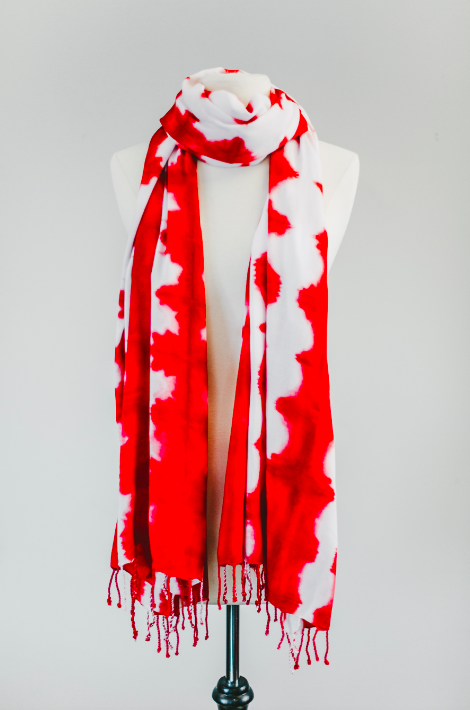 How would you like to look fashionable and make a difference? Now you can do both with this gorgeous collection of hand made, hand-dyed scarves from RefuSHE. Available in crimson, indigo, dusty rose, hibiscus, stormy grey ,and more, these scarves are beautiful and practical. The best part is that 100% of all proceeds go towards helping African refugee women receive shelter, education and medical care. So this Christmas, give back and keep warm with a scarf from RefuSHE.
Available on RefuSHE