Cooling Pillow For Sleeping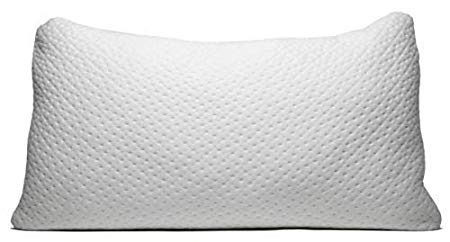 Give your neck some support with this cooling pillow for sleeping! Not only does it offer great support, but it keeps an amazing temperature so you won't get too hot, or too cold. Created to be soft, but not too, you'll love the feel of your new luxurious pillow! Filled with shredded memory foam, you'll love how your head feels cradled and supported all night long. Available on Amazon.

Brush Hero Master Set
Have someone in your life that loves their vehicle, motorcycle or other forms of transportation? This Brush Hero set would make the perfect holiday gift! Wipe away dirt and grime with ease, and leave all your cars and vehicles sparkly clean. Giving this gift is certain to put a smile on the face of the receiver and is one gift that they will happily use all year long! Plus, it comes with its own bag to keep it all together and organized.
Order it today HERE.

Body Glove Stand Up Paddleboard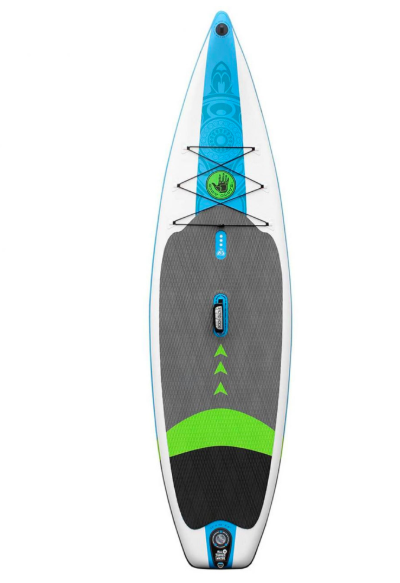 This inflatable paddleboard takes less than 5 minutes to inflate and is then ready to be a stable base for you to paddle around on, or stand up on and explore the beauty of the water. This super lightweight board is 34 inches wide and 11 feet in length. Perfect for beginner to intermediate paddleboarders!
Orders yours HERE.

What The Film Board Game
Have you always wanted to create your own movie? Make that dream a reality with this fun party game. The trick? You have to come up with a decent movie plot based upon the cards that you are dealt. Don't worry…it's not that simple. There are twists and turns along the way! It is show business after all!
Grab your board game from Amazon HERE.

Wild Pixy Fairy Garden Set
Who doesn't love a little fairy magic? With this adorable Fairy Garden set, it's possible to have fun decorating with these inside your home, and outside! With 13 figurines to use, you can create your own magical fairy garden with ease! Equipped with LED lights that come to "life" on their own at night, your fairy garden set up with shine brightly in the dark outdoors. Let your imagination have fun this holiday season by adding this gift under your tree!
Orders from Amazon HERE.

Granite Gold Stone Care Products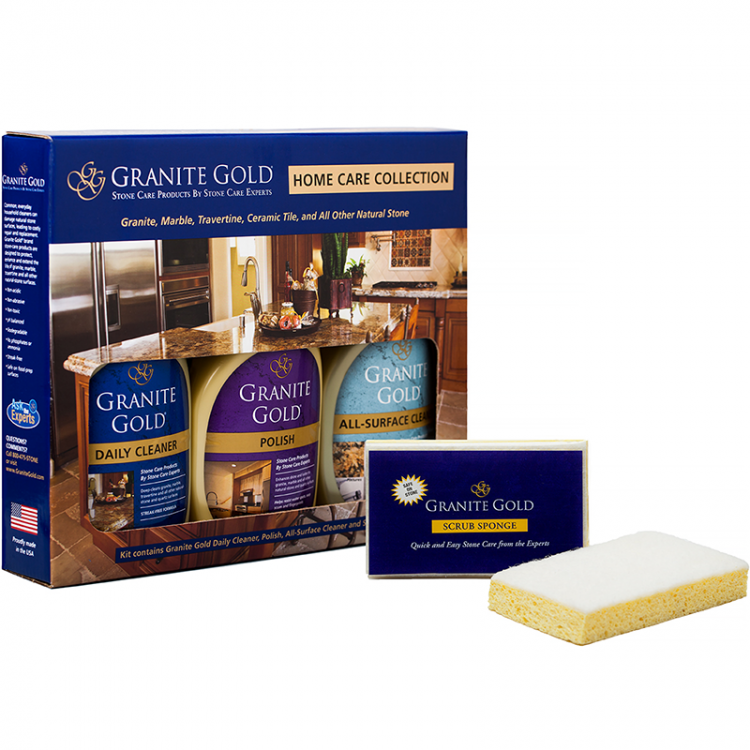 Anyone with stone countertops and other surfaces in their home knows just how hard it is to keep them clean and looking their best. Granite Goldstone care products give you the tools you need to clean stone surfaces and keep them polished and looking like new. Their products are non-toxic, safe for food surfaces, and contain no phosphates, ammonia, or acidic chemicals. Make cleaning easier this holiday season and all throughout the year with Granite Gold under the tree!
Available at Granite Gold

Expression Premium XP-7100 Small-in-One Printer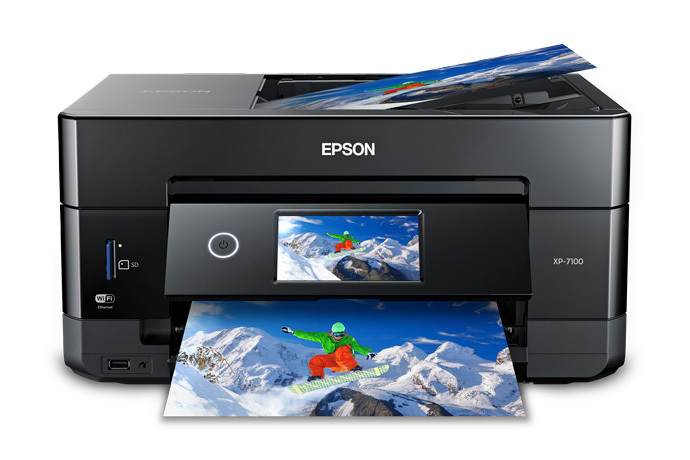 I"m a sucket for an amazing printer. In my line of work, you can never have too many printers. Epson has been my go-to-printer for years! The 5-color Expression Premium XP-7100 wireless Small-in-One printer delivers superior photo quality and versatility, ideal for productive, creative families. Save time with a 30-page Auto Document Feeder and auto 2-sided printing, copying, and scanning. Print vivid, borderless photos up to 8″ x 10″, or on specialty paper1 and DVDs. The intuitive 4.3″ touchscreen allows you to view, edit and print photos, directly from a USB or card slot2. And, you can easily print from your tablet or smartphone3 — with or without a router — at home or on the go. Plus, print 4″ x 6″ photos in as fast as 12 seconds5, as well as custom projects with the Creative Print App.
Available at Epson

Motif Medical Baby Products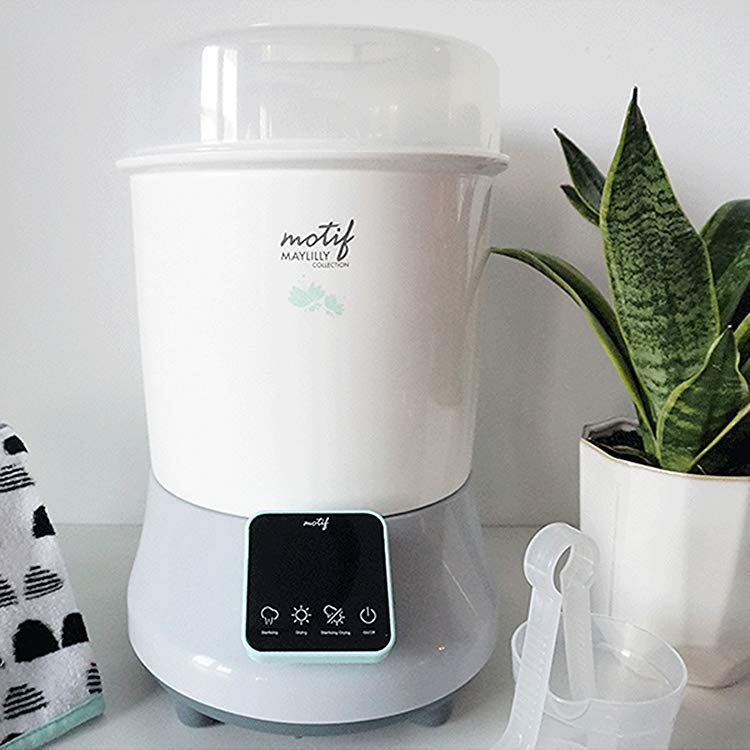 For the new mom, or mom-to-be Motif has everything she could ever want in baby products. Motif Maylilly Collection Bottle Sterilizers are a new mom's dream come true. Sanitize up to 6 bottles in just 9 minutes with the touch of a button. And once you've moved out of the bottle stage, it can be used to steam food! Give Motif baby products to that special someone in your life this year. They will be thrilled. Available on Amazon

Tigerlilly Bottle Sanitizer and Dryer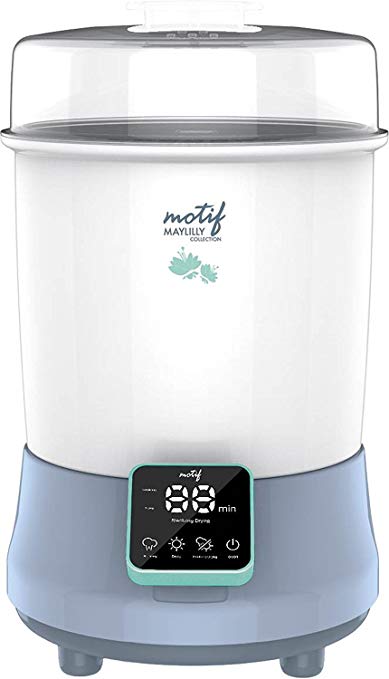 New moms can feel confident about the sanitization of their babies bottles, nipples, pacifiers and more with the Tigerlilly Sanitizer and Dryer from Motif. It sanitizes using natural steam, avoiding dangerous microwaves, plus includes a HEPA filter to ensure that the air used for drying is safer and cleaner. She'll be so happy to find a gift that makes her job as a mom a little easier! Available at Amazon.

Peacelilly Nail File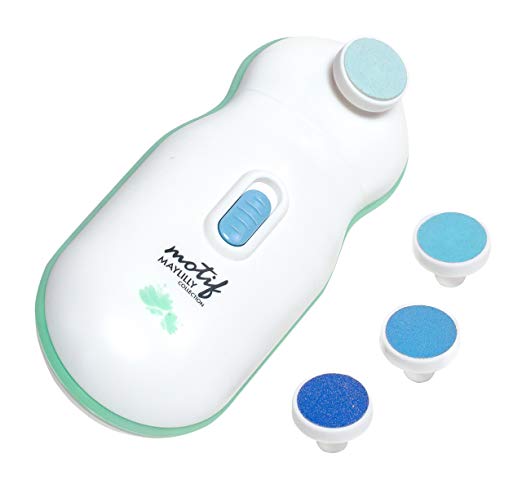 Finding perfect and useful gifts for parents of infants and toddlers is made a little easier with the wonderful products from Motif. Every parent knows how nervewracking it is to trim the nails of a baby or toddler. With the Peacelilly Nail Trimmer, parents can file their little one's nails while they sleep, avoiding nail clippers and scissors. Parents and their babies will both be happy to find this under the tree. Available at Amazon.

Motif Duo Portable Double Breast Pump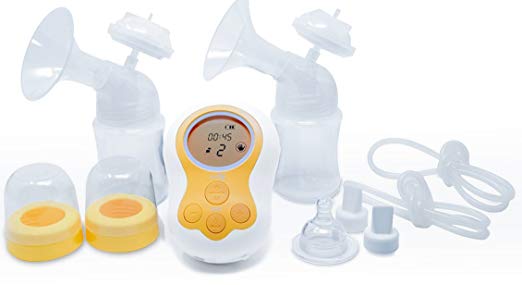 A high quality breast pump is a must-have for moms who are nursing or planning to nurse. Whether she has a newborn or is expecting, the Motif Duo makes a great gift that will help new moms who need to pump breastmilk. It features 10 expression and 10 massage levels, rechargeable battery, quiet motor, and more! Available at Amazon.

Silklilly Bottle Warmer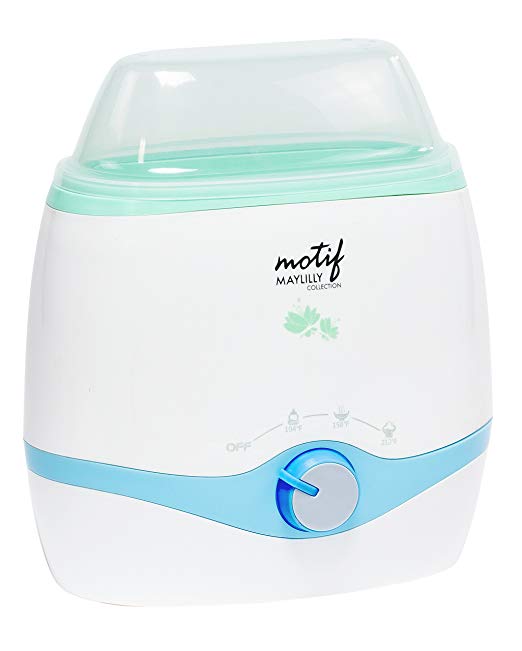 The Silklilly Bottle Warmer is a powerful multitasker that will help parents care for their little ones in a number of ways. Not only is it a single or double bottler warmer, but it also works to warm food safely, and can be used to sterilize bottles, as well. Motif's Silklilly is like giving three gifts in one to parents of little ones this holiday season. Available at Amazon.

Daylilly Diaper Wipe Warmer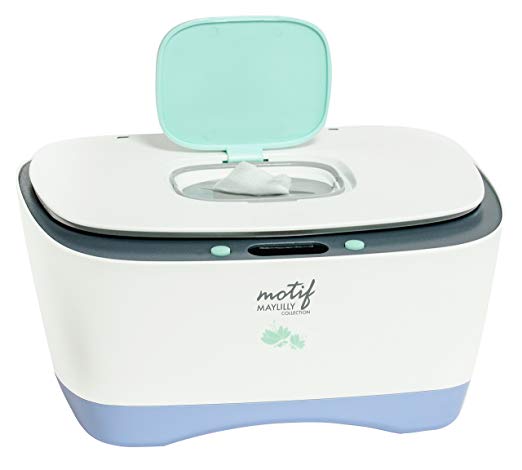 Wipe warmers are on every new parent's registry list, as they want their little ones to have the most comfortable experience possible when changing diapers. This warmer uses steam to heat the wipes, which prevents them from drying out and it is made of heat safe BPA-free plastic. New and expecting parents will be thrilled to receive this as a holiday gift. Available at Amazon.

Zoo Snoods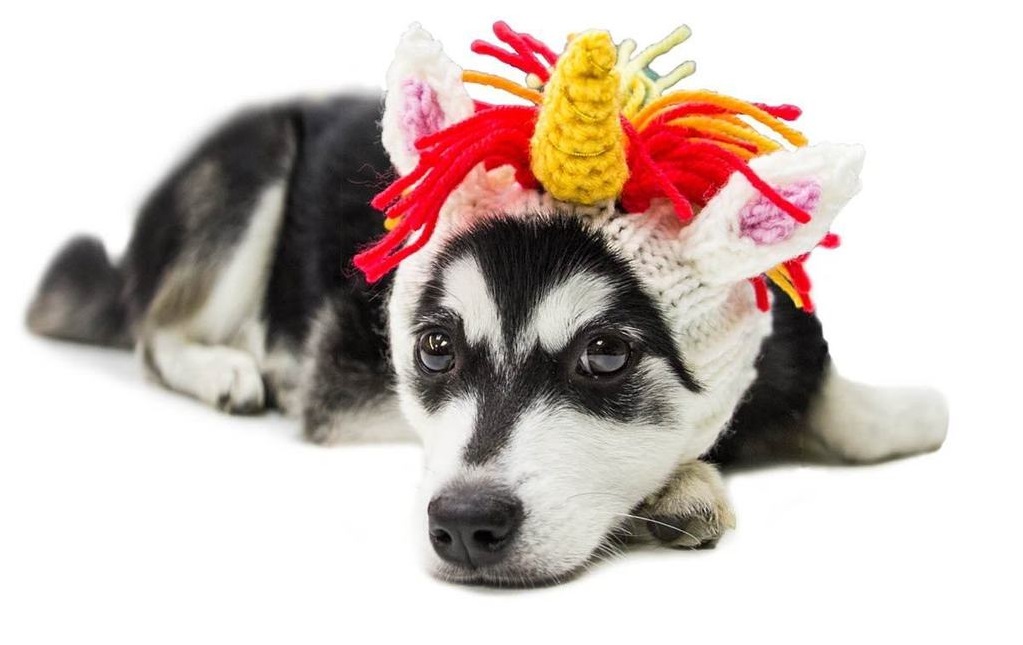 Admittedly, I'm that chick. You know, the one that puts cute hats on their furbabies! Zoo Snoods launched in Fall 2016, introducing an amazing new collection of adorable knit animal-themed "snoods" to pet lovers everywhere, like me! In some cases, animals that suffer from anxiety love to wear knits because it helps them feel more secure. Wrap your fur-baby up in a Zoo Snoods knit hat this holiday season. I know I'm going to! Available at Zoo Snoods

Beard Head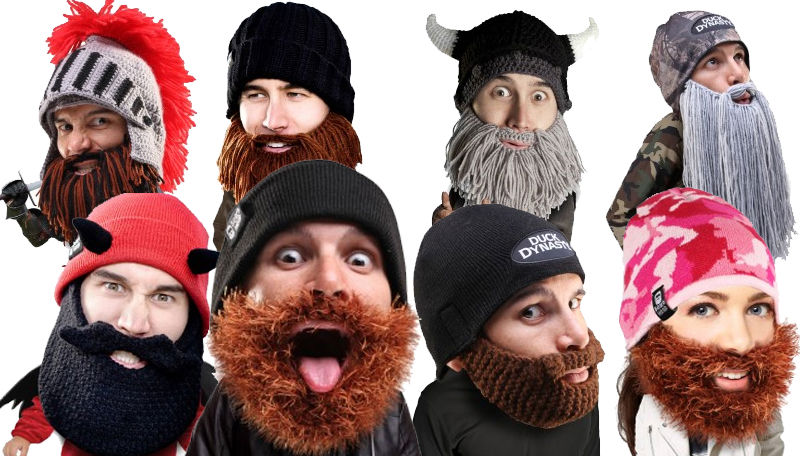 Do you know a beard enthusiast that marvels when they sean an amazing beard? Or, do you know someone that spends countless hours out in fridged temperatures? Whether, an enthusiast, or need to keep warm on a cold day, Beard Head is the perfect gift for your loved ones. Created by David Stankunas in an attempt to keep his face and head warm while snow skiing in Tahoe, Beard Head grew into the largest bearded headwear brand in the world. Get your loved one a Beard Head. TODAY. HURRY! They might sell out before Christmas! Available at BeardHead

Joseph Joseph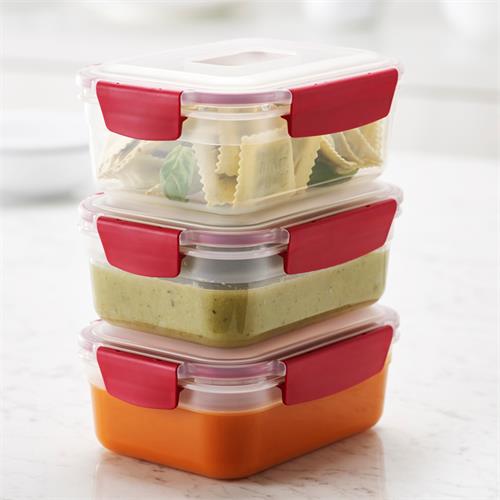 As a sucker for a good kitchen gadget, I love to see fun and useful products under the tree. Plus, I 'm always on the lookout for great gifts to give other foodies on my holiday shopping list. Joseph Joseph has some awesome options for holiday gift-giving, including their NestLock storage containers that allow you to stack and store containers and lids together. Another favorite is their Cut&Carve cutting board which is a great way to keep things safer and cleaner in the kitchen. Be sure to stock up and bring a smile to the face of the cooks in your life! NestLock Containers and Cut&Carve Cutting Board available at Joseph Joseph

Cuisinart Automatic Cold Brew Coffee Maker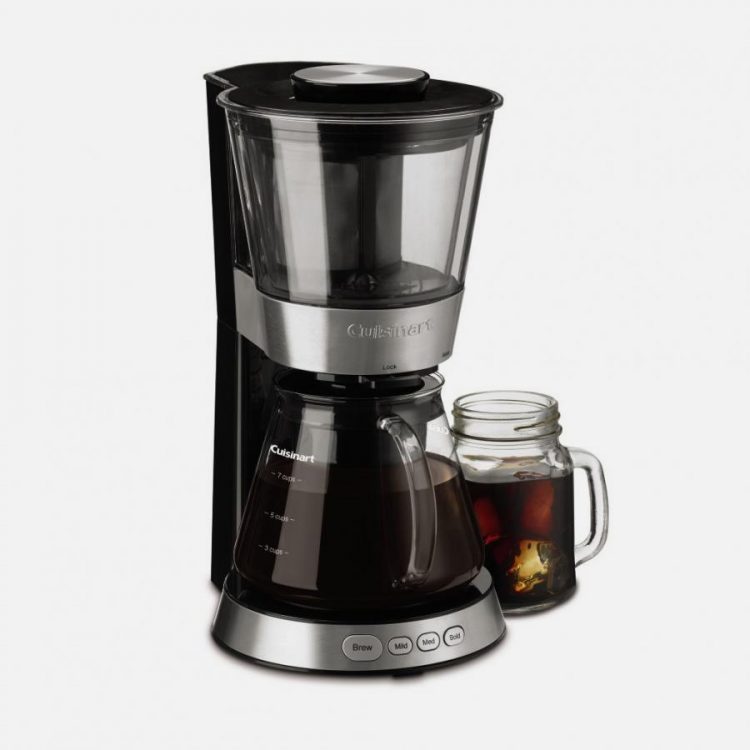 The rich, unique taste of cold brew coffee is something that cold brew fans simply can't get enough of! However, making quality cold brew coffee at home can be a lengthy process. Cuisinart has created an Automatic Cold Brew Coffee Maker that is simple to use and makes authentic cold brew coffee in as little as 25 minutes! That is definitely a gift that is worth waking up to receive! Available at Cuisinart

L'Bri Bath and Body Sets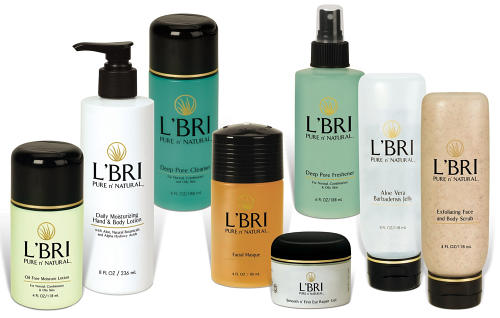 Give the gift of looking and feeling wonderful to those you love the most this holiday with a bath and body set from L'Bri. Let them pamper themselves with a new beauty routine that includes cleansers, pore refreshers, masques, and so much more. There are plenty of wonderful products to choose from for every skin type and trouble area. Sure to bring a smile to the face of your favorite beauty guru! Available at L'Bri

Luci Color Inflatable Solar Light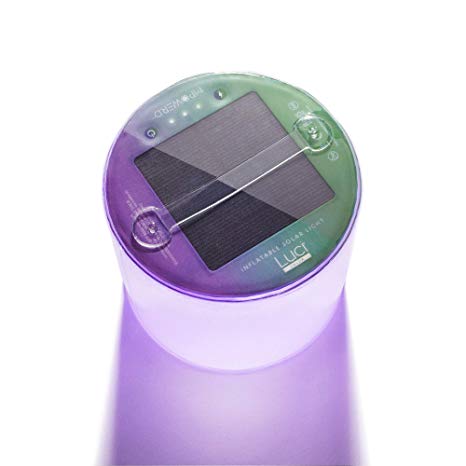 Choose your mood between 8 brilliant hues or just cycle through the colors. With its lightweight design, you can take it anywhere pool, shower, concerts, and last up to 24 hours on a full charge.
"Why settle for one color when you can have eight? Choose the mood by setting a color, or cycle through them all in sequence. Like all Luci lights, it's waterproof, lightweight and completely solar. So go ahead, throw it in the pool, bring it to that concert, and turn your kid's bathtime into playtime. Just the right accessory to deck out your dorm room, or string some together and take your party to the next level. Home decor never looked so colorful."
Available at Mpowerd

Snapstyk Bluetooth Selfie Stick iphone Case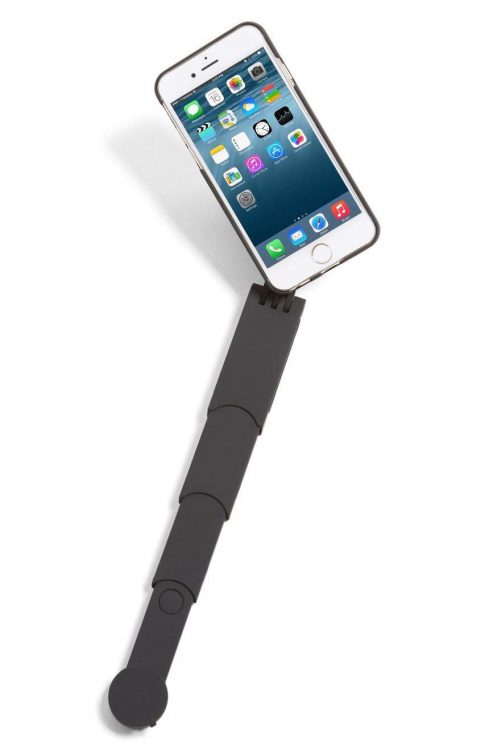 Never before has taking a selfie been so easy with the snapstyk its a sinch. Built into the iphone case itself for a slim fit this snapstyk not only makes life easier to take selfies but also protects your phone at the same time.
"SNAPSTYK® is the first full length selfie stick built into a phone case. Quickly extend when it's time to capture that special moment and discreetly fold away when not in use."
Available at Amazon

Plexus Wheel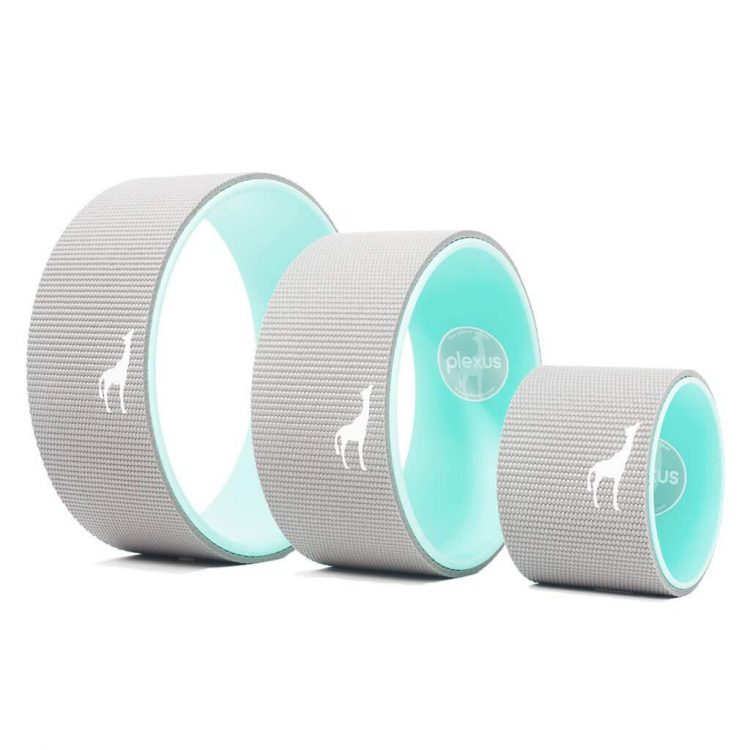 Ever have back pain that no matter how you stretched you just couldn't seem to get you back muscles to relax? I have dealt with this before an in almost an instant of using a plexus wheel I was able to alleviate my sore lower back. The plexus wheel is a great way to step up your yoga routine as well.
"Plexus Yoga Wheel is the best home exercise equipment out on the market. With amazing benefits like increased blood circulation and blood flow, opening of the chest and mind, pain relief and stability to your hip, back, and shoulder, helping reduce anxiety and stress, and much more – this yoga wheel is now one of the most popular ways to master yoga poses that help your body stretch and get to the level it needs to perform at a high level every day. Also with the eco friendly plastic injection molding PVC pipe and soft texture mat the Yoga Wheel is long lasting and determined to help change your body and lifestyle for days, weeks, and months. If you don't love this product then we offer a 100% Money Back Guarantee!"
Available at Amazon

Robo Bone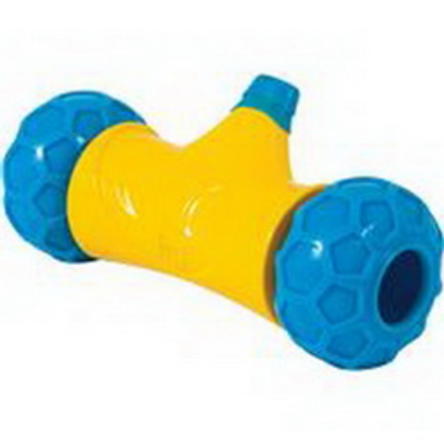 Wanna keep you're furbaby busy and rewarded at the same time? With the Robo bone they can chase/follow it around as it dispenses treats for your little furbaby as it self-drives.
"Stuff the wheels full of your dog's favorite treats and watch it go! Robobone's intelligent design allows it to move freely without getting stopped or stuck Robobone is preprogrammed to chase and run from your pet for 1 minute and then go into sleep mode until your pet wakes it up with a nudge. Recommended for dogs up to 50 pounds Doggies will skitter when treats start to scatter! Rolls around on carpet and hard floors while distributing treats for your dog Features auto sleep mode to help conserve battery life Batteries not included"

Chuck It Ring Chaser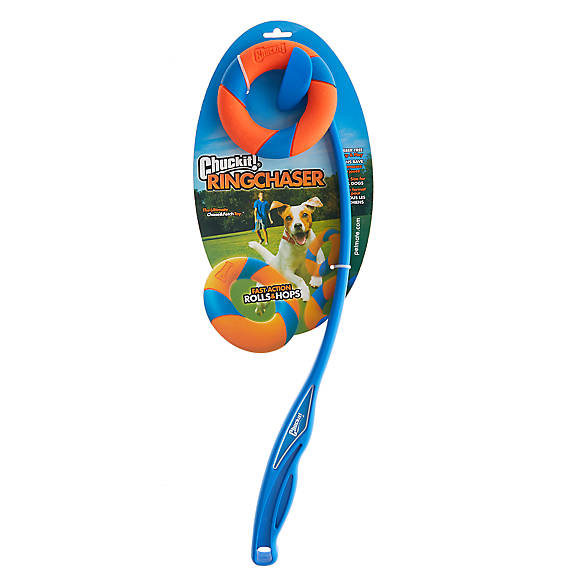 Bring out you're dogs natural chase instincts and get them active with this Chuckit Ring Chaser. It truly is the ultimate chase and fetch toy with easy throwing motion and slobber-free pickup.
"Help your dog spend his boundless reserves of energy with the Chuckit! Ultra Ring Launcher Fetch Dog Toy. This interactive chase and fetch toy will provide hours of playtime for you and your furry friend. Featuring a long, ergonomic handle with easy pick-up head, the toy allows you to keep playing fetch with your pal for longer. The unique topspin-infused action causes the toy to erratically bounce, zig-zag and hop on the ground like real game, engaging your dog's natural chase instincts. The ring launcher brings a new way to fetch, creating more fun, interactive way to spend time with your best friend."

Jackson Galaxy Constellation Convertible Scratcher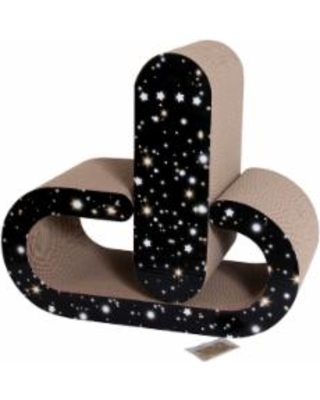 Take the scratch to the next level in outer space. This constellation convertible scratcher looks cool an will keep your cat coming back over and over with the ability to change positions and angels it will keep you're cat interested and entertained for time to come.
"Provide your cat with a healthy and non-destructive alternative to scratching your furniture with Jackson Galaxy's® Constellation Convertible Scratcher. This 2-piece scratcher system allows you to use the pieces separately or together creating multiple layouts that'll keep your cat interested and engaged. Great for multi-cat households, the Constellation Scratcher features corrugate on all sides providing multiple surfaces for your cats to scratch and extending the life of the scratcher. The Jackson Galaxy Constellation Scratcher comes with organic, grown in the USA catnip to help entice your cat and keep them coming back for more."

Kyocera Ceramic Steak Knife Set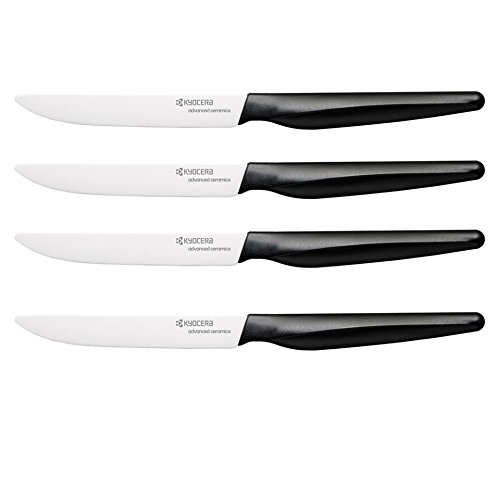 Made from Kyocera's very own proprietary zirconia material these knives will stay sharp ten times longer than their steel counterparts. These ceramic knives are rust proof and lightweight as well as germ and acid resistant."Our Kyocera Advanced Ceramic steak knives feature a proprietary zirconia micro-serrated blade that is razor sharp, will stay sharper longer than metal knives, won't rust, and are ultra-lightweight and easy to clean. The gracefully curved handle provides comfort and total control in the hand. Perfect for slicing boneless meats and not to be used for frozen or hard foods. Kyocera advanced ceramic cutlery and kitchen tools are fully warranted to be free of defects in material and craftsmanship."

Isabelle Grace Jewelery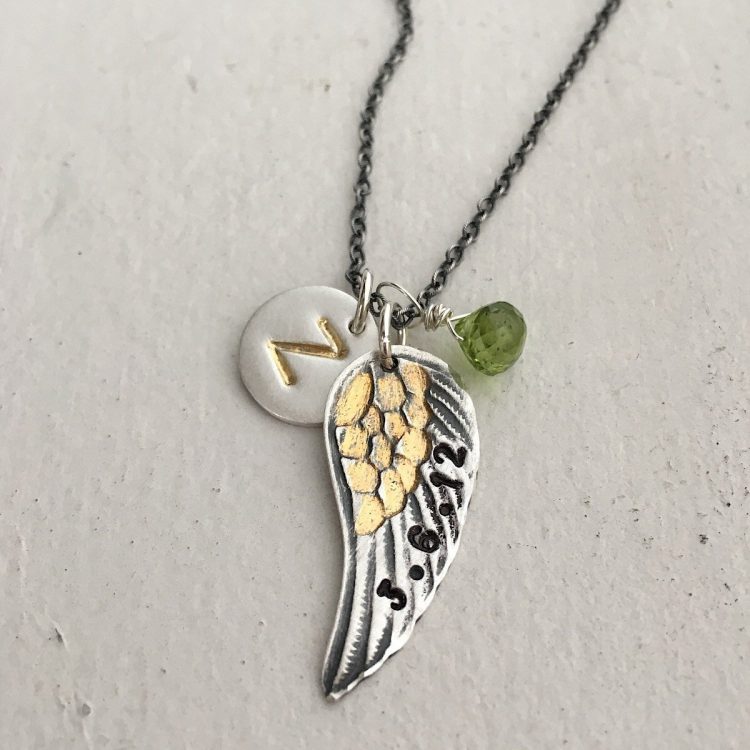 Carry your loved ones with you where ever you go and add a personal touch to it. Change the stone or charm or chain to suit you and give it its own uniqueness. Great gift with a personal touch to it."Evermore, meaning forever, always. A love so deep that is it eternal. This beautiful angel wing was inspired by our customers personal stories of love and loss. We are so honored to have those stories shared with us. Personalize it will a special name, date or word to honor those you love. This piece is made of Fine (.999) Silver and accented with 22kt Gold. Wing is approximately 1 1/4 inches long. This necklace comes as shown with chain wing and initial charm."

In The Beginning Organics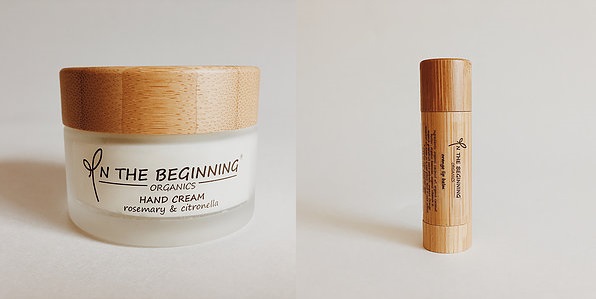 A hand cream for all! This hand cream works on all types of skins normal, combination, dry, or sensitive skin to bring a healthy glowing an moisturized skin to the surface. You can also pick up organic lip Baum form the same people. In The Beginning Organics"In the Beginning Organics represents high-end quality products made with superior, fresh, organically grown ingredients that are non-GMO and free of petroleum, synthetic preservatives, artificial scents and colors.Ingredients: organic jojoba oil, organic mango butter, organic aloe vera gel, organic vegetable glycerin, organic vitamin E oil, organic grapefruit seed extract, emulsifying wax, distilled water, organic rosemary essential oil, organic citronella essential oil"
Available at In The Beginning Organics

Superlight Pullover Hoodie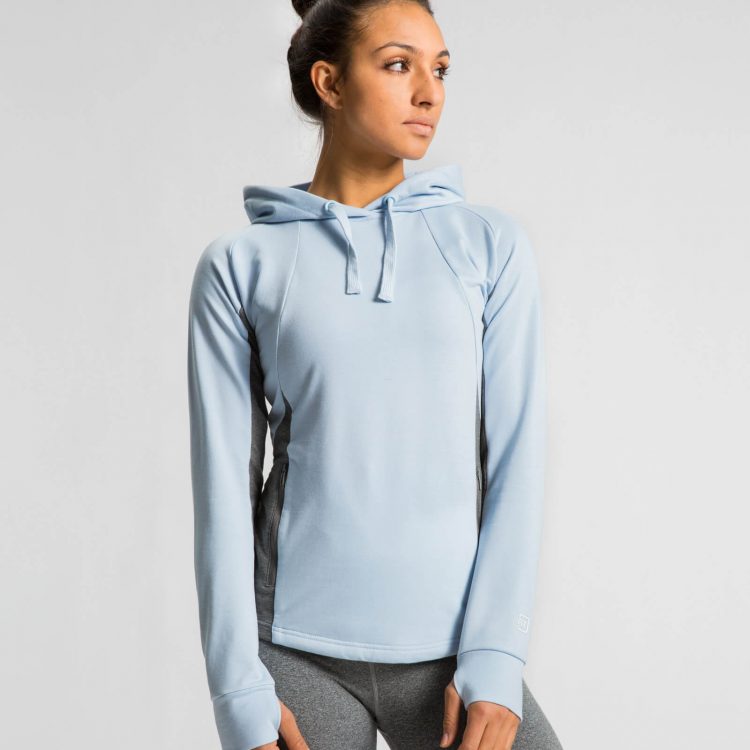 A busy mom will enjoy the comforts of this Superlight Pullover Hoodie. As the temperatures drop, it's so easy to just put on a sweatshirt and off you go. Light weight, so no need to worry about getting hot flashes either. Some key features I love most about this Superlight Pullover Hoodie are: "The Thumbholes On those extra chilly mornings, these thumbholes keep your hands a little warmer. The slim fitting look a "close to body" fit, this hoodie shows off your figure. Two Zipper Pockets, A secure place to hold your phone, wallets, keys and whatever else you need to take with you! The Contrast Side Panels are added features that Flatter as it contours your waist to show off your hard earned progress. Fabric Content is 60% Polyester/35% Cotton/5% Elastane. Washing Machine wash cold, do not bleach, do not tumble dry, cool iron on reverse, do not dry clean, wash contrasting colors separately." Pair this sweatshirt up with IDEALFIT capri's. Every woman loves a good pair of Capri's while working out. These IDEALFIT capri's are so comfortable to move around in, no riding ladies…yes, that's right these capri's stay in place! Either on the go or to the gym, I'm confident you'll love these IDEALFIT capri's as much as I do. "Their mesh detailing aids this last point and also means that these form-fitting capris are equally at home in the weights in spinning class as they are out at brunch. Mesh workout leggings can help women to get the most from their workouts by moving with the body without distraction. Also available in Full length leggings, as this busy moms wear daily."
Get yours today at FIT IDEALFIT