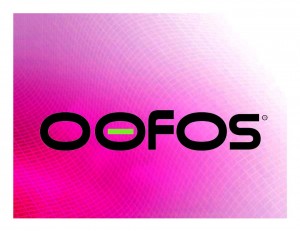 Try OOFOS today and "feel the OO"™.
As the mommy of a five-year-old, I find that I spend more time on my feet than my bottom. As soon as I get up in the morning, I run around the house to get her breakfast, get her dressed for morning preschool, and chase around two puppies. While she is in school, for 2.5 hours, I try to run errands such as the grocery store, bank, etc… Once I pick her up from school we head home for playtime, cleaning the house, reorganizing (this is one of my "things," I really like to reorganize), and sometimes we have cooking/baking day, science day, adventure day; the list is endless. Before daddy gets home from work it is time to straighten up the kitchen, make dinner, start some laundry, and unload and load the dishwasher. Did I mention that we have laminate flooring (a.k.a. faux wood) in most of our home? Hard surfaces can be extra trying on the body; especially when you are standing for hours at a time. While movement and activity is fantastic, by the end of the day I can feel it in my feet, legs, back, and sometimes my head as pain in these areas often cause headaches. Needless to say, by the time my husband arrives home from work, there are many a night when I turn into a slug, curl up on the couch, and pretend I can't hear when my daughter says mommy five hundred times in an hour.
I did not make a New Year's resolution; however, I did make promises to myself. First, I am going to dress as comfortable as I can unless I absolutely have to dress otherwise. Let's be honest, tight jeans and a cute top aren't realistic when you are running all over the place, playing hide and seek, and moving from the floor, to the table, to the floor … throughout the course of the day. Second, I decided that I am going to try to eat healthier but I am not going to restrict myself with a diet; I am just going to try to pay better attention to the choices I make. I am going to be the best me that I am able to be! Third, I am going to try to take better care of my body. No, I do not mean exercising. I will be honest, I hate exercise but I feel like that is what I do the majority of the day. Hey, chasing an energized five-year-old is a serious work out! One of the ways that I plan on taking better care of my body is to pay better attention to my footwear.

Enter OOFOS. More specifically, the OOcloog Luxe!
Infused with comfort thanks to OOFOAM technology, this clog allows you to transition from work to play and back without missing a step. The unique brand, known as OOFEEL, comes from the patented OOFOAM foot-bed which absorbs the shock from your stride, shapes to your foot, and reduces the fatigue of impact on your feet and legs to deliver unparalleled cushioning that recharges and rejuvenates your feet. OOFOAM, hidden inside the sole, absorbs 37% more impact to help relieve stress and fatigue on the body. OOFOS are durable, non-marking, water resistant, and machine washable.
While everyone's experiences will be different, what I am able to tell you is that mine has been amazing! As soon as I put my OOcloog Luxe's on my back, legs, and feet felt at ease and ready for the day. I can't remember the last time I have felt this comfortable in my shoes. I started testing them out by walking through my house and noticed that thanks to the OOFOAM, it feels as though you are walking on air; literally … AIR! This is probably one of the strangest sensations I have ever had and admit it took me a little bit of time to get used to. Now that I am used to it, I love it. I feel like I am carrying around a little secret. Like, hey, I'm walking on air and you aren't!! 😉 More important to me, someone that suffers from problems with my arch is that OOcloog's offer support that is second to none. Wow, I feel super old talking about arch support but, thanks to my OOFOS, I can now pretend this is not a problem that I suffer from. I love that I am able to slide my OOcloog Luxe's off and on with ease and I feel right at home as soon as I slide them back on.
So how did I feel at the end of the day? I am sure that is what you really want to know!
After a day of vigorous play and other activities at home, I noticed that I was not completely exhausted. I did not feel as though I needed to hibernate for the winter in order to give my body time to rejuvenate. In fact, I actually felt prepared to continue "taking on the world." Needless to say, I love my OOcloog Luxe's and wonder where they have been all my life.
You have to check out these shoes … they are amazing!
Connect with OOFOS: Shop | Facebook | Twitter
Disclaimer: This product was received from the Company for review purposes only. All thoughts and words in this post are my own and I was not paid to endorse it. I am only voicing my opinion of this product.