Sometimes the quickest, simplest meal can be so enjoyable. This past Sunday I guess you can say I was a bit lazy, we had rain all day and I just didn't feel like cooking a big meal. So I decided to go in another direction that was simple but yet fulfilling for us all.
Well here's my Sunday Wishbone E.V.O.O Extra Virgin Olive Oil dressing creation for dinner and wow was it "DELICIOUS"!!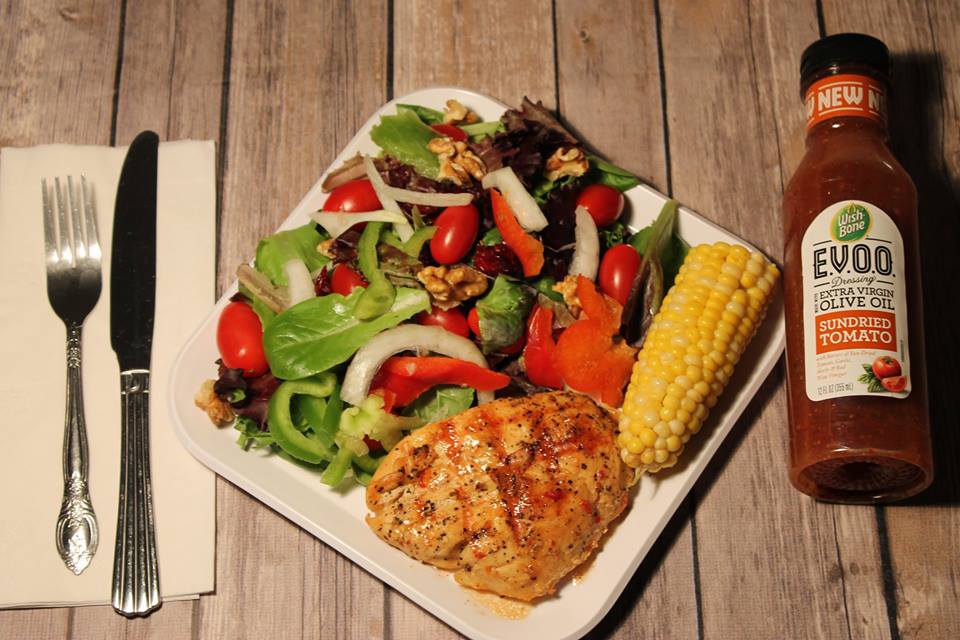 The Wishbone E.V.O.O. Extra Virgin Olive Oil dressing made the meal extra special with its sweet delightful taste. It has a such favorable taste I think everyone will enjoy and it bended so well with all the other ingredients within my salad.
I know you want me to share the recipe right…..sure thing!
Grab a bag of fresh mixed salad,
Fresh Walnuts,
Mixed onions, better pepper and red peppers,
Fresh batch of tomatoes,
A pack of chicken breast and a bag of fresh corn.
I baked my chicken first in a cooking bag to make it more tender, than grilled it, next I tossed fresh batch of corn on the cobs in the water and mixed all my salad ingredients together.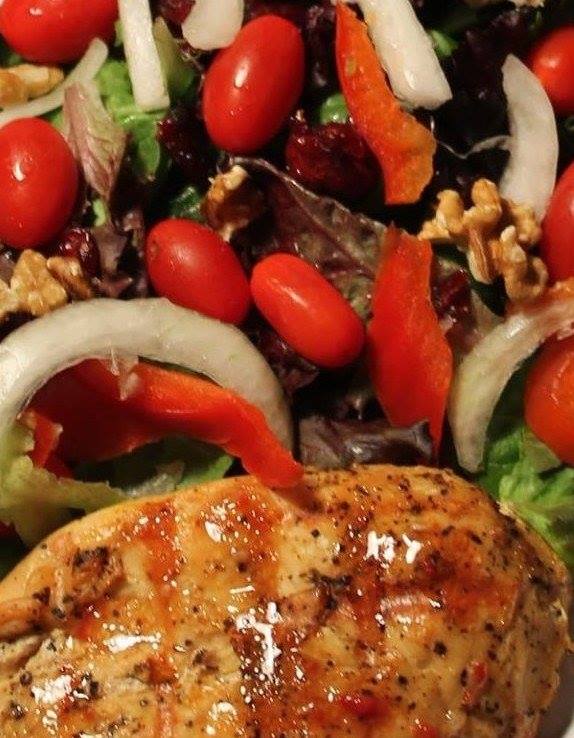 Once meat was done and corn was ready, I made all plates and sautéed our chicken and salad with the Wishbone E. V.O.O. Extra Virgin Olive Oil Dressing. Before we knew it the room was quite lol, we all were enjoying the meal. Can we say OOh LaLa, yes we can!