We often think of adult clothing when hearing about different fashion trends but there are also trends when it comes to children's clothes and accessories, which are exciting to see.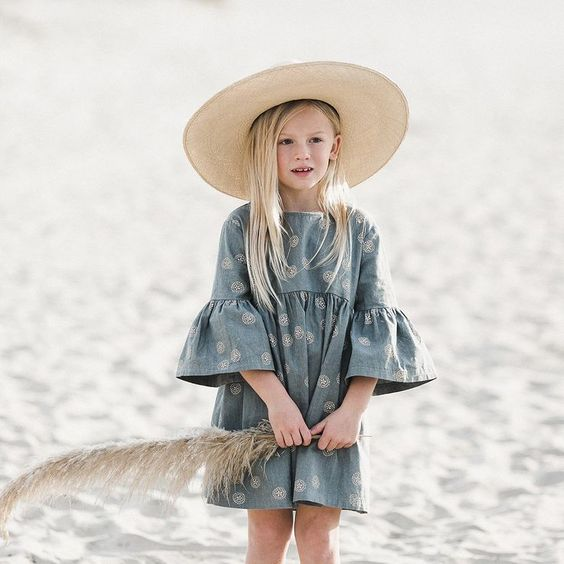 Image source: Pinterest
Children's clothes and shoes can be a little more complicated to buy as you often have to get along with the little ones regarding what to pick out. Oftentimes they like the same things as you, but sometimes you have to choose your battles and also make room for their wishes and clothing choices.
When wanting to mix new fashion styles and practical clothing, you might get confused. The child's clothes need to be adapted to both weather and season, but also a child's age. The clothes must be loose-fitting so that the child can move freely and be warm. An important aspect of stylish outfits is also choosing fun accessories like a hat or sunglasses that can tie the whole look together.
In this article, we give some tips and ideas on how to make your kids look stylish and comfy at all times.
Casual Shorts Worn With Unique Socks
As warmer days are coming, shorts are the perfect apparel for your children, both for boys and girls. Since comfort is something that parents value and prioritize, materials such as cotton, denim, stretch, and organic alternatives are the best option.
If your child is tired of the classic single-colored socks and you want to make their everyday life a bit more fun, then socks with motifs can work perfectly with shorts as they add personality and a playful impression. Look for the best kids socks and you can find plenty of options with your child's favorite animal, geometric shape, or cartoon character to top off the outfit, making it unique and colorful.
Choose a nice blouse or shirt for your child, and you can also mix and match the shorts with a shirt made of linen, a cardigan, or a cool bomber jacket if you want to style the shorts up a few notches. Children can play unhindered with shorts made of natural materials and you can choose from many happy colors and patterns.
Denim Jeans
Durable and practical are two words that often cross our minds when it comes to children's clothing. The clothes must withstand play, mischief, and dirt. To be aware of this while trying to dress your children fashionably may not always be the easiest thing to do, but works if you just find the right material. One material that is suitable for this combination is denim.
Jeans are made to be durable, so little kids that often get their clothes dirty are more than fine to wear them. If they become dirty and worn out over time, they can still look nice.
A t-shirt or a hoodie with a cool print in a bright color is always a good leisure outfit, while a shirt or a stylish polo shirt can make them instantly more festive. For girls, there are a plethora of options with cute tops, linen shirts, cardigans, and sweaters that all give the jeans different looks.
T-Shirts with Motifs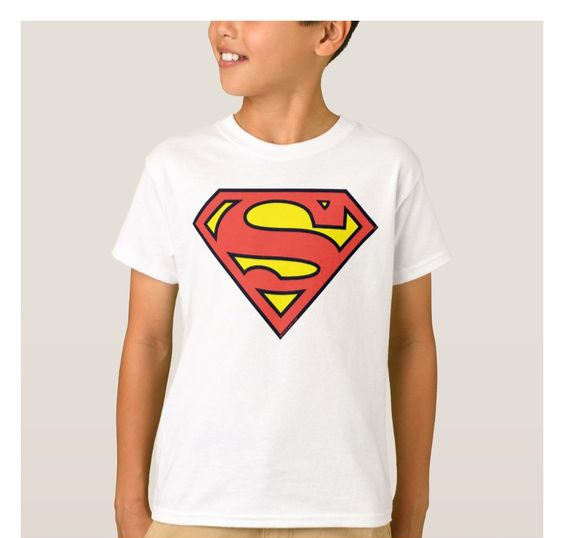 Image source: Pinterest
A child's imagination runs wild and this is a fantastic trait that should be taken advantage of when styling their clothes.
We know that children like so many different things and their favorite thing changes quite often. This is why printed tees are the perfect option for a stylish outfit that goes well with plain trousers, a nice skirt, or a pair of jeans.
Fashion is all about having fun, expressing creativity, and allowing your children to show off the things they love and enjoy. This idea will make the children more than happy to see their favorite animal, character, or action hero on their t-shirt.
Flowy Dresses
Whether you're looking for an airy summer dress, a party, or a practical dress for your daughter, there are a variety of styles out there.
Even in winter, dresses for little girls can be worn in combination with warming tights or a pair of leggings. Spruce up your daughter's look with a dress that she will feel both comfortable and nice in for any occasion.
You can choose a colored dress with happy prints which is the perfect alternative for both play and dance. For your little girl to be able to play outside while she wears a dress, a pair of sneakers or proper rubber boots are a stylish choice.
If you're going to a special event, you will find a large selection of fine dresses. A pair of stylish ballerinas in combination with the party dress is never wrong.
Practical Overalls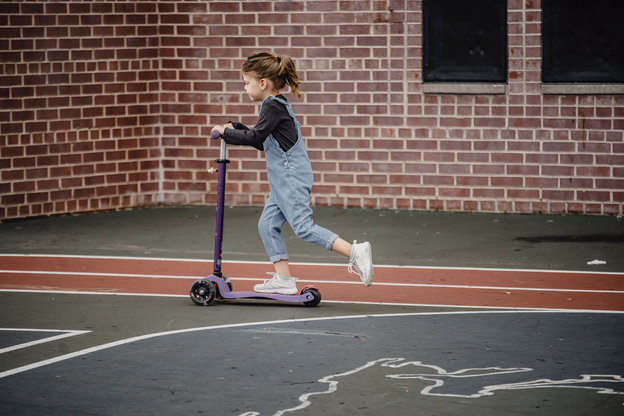 Image source: Allan Mas from Pexels
Nothing beats overalls for children when it comes to comfort, durability, and timeless fashion. Classic ones look amazing on all children, from toddlers to preschoolers and both on boys and girls. Today you can find a pair of overalls in all kinds of materials, from classic denim, cotton to corduroy and chino.
Not only are they budget-friendly and practical pieces of clothing to have in your kid's wardrobe, but they're one of the most versatile staples that come in comfy stretch styles which can be dressed up or down.
They are excellent for a day at the park, or for school, worn with a simple white t-shirt underneath. If you want to go dressier, you can throw a cardigan sweater over them.
Everyday Sportswear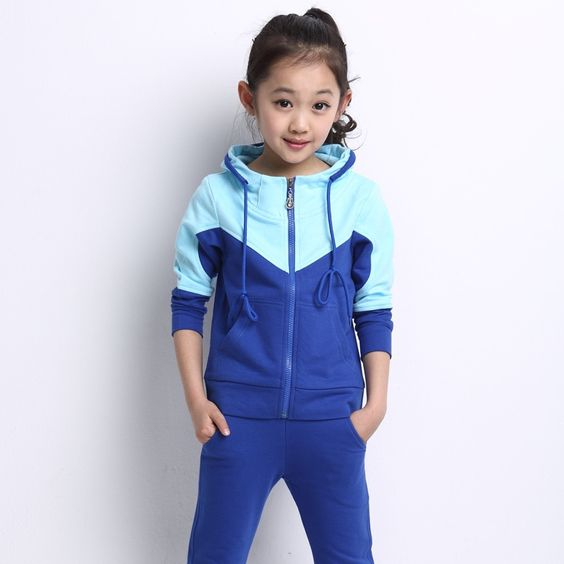 Image source: Pinterest
The sporty and athleisure style is one of the biggest trends that are here to stay which will make your child stand out in the playground.
More and more parents are striving to have a more active and healthy everyday life for their children and want to incorporate elements of exercise and movement to a greater extent. Children's activities and movements come more naturally during breaks, leisure, and after school, and dressing accordingly feels like a must.
Choose tracksuits that have adapted details, well-thought-out designs, made of selected materials. Not only will a tracksuit keep your child's comfort at a high level, but it will also elevate their leisure stylish look.
Final Thoughts
Fashion is not only fun for grownups, but it's also an important element for kids and a way to stir up their creativity. Dressing them stylishly will help them increase their independence, boost their confidence and make them feel happy in their skin.
Pieces like jeans, a dress, and shorts are simple yet so versatile, allowing both parents and children to experiment and put different items together.
The most important part of making your kid look stylish is to make sure the child is comfortable, casual, and fit for play.