Did you know 72% of people have dry, damaged or breaking hair/split ends?*
We can all relate to this statistic. How many of us have reached our breaking point? Think about what we do to our hair every day – blow dry, flat iron, sun exposure, chlorine, and salt water – of course our hair looks like a wreck!
You can fix that. Zotos Professional delivers a 180⁰ turnaround to healthy hair with new damage-repairing 180PRO hair care line. Designed to mend particularly traumatized tresses, the professional salon hair care system is proven to target hair's worst breaking points and repair up to 2 years of hair abuse.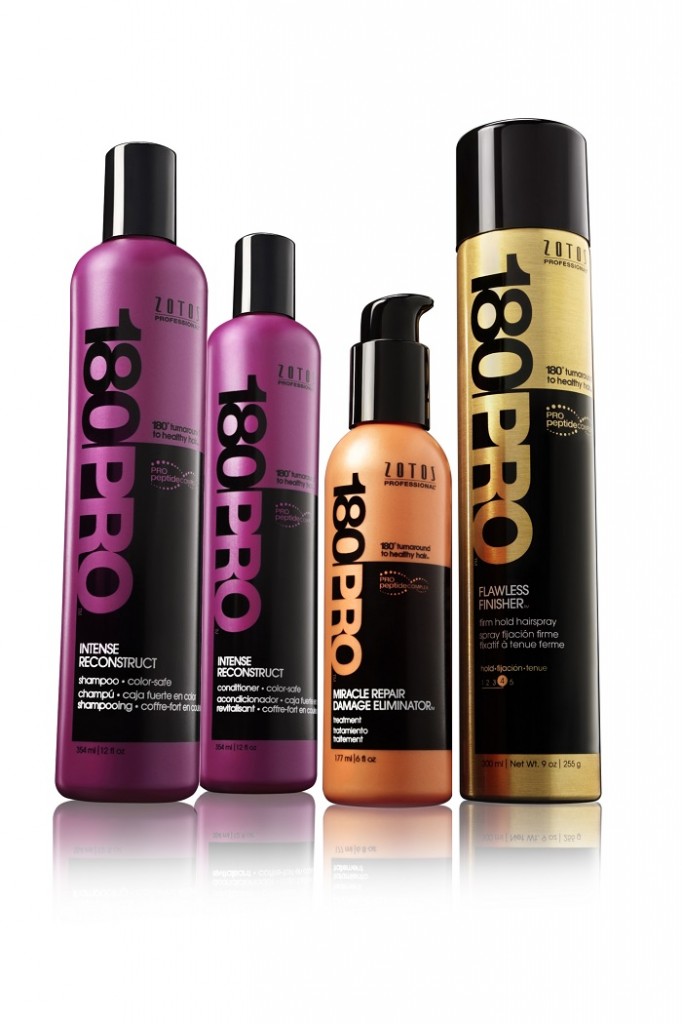 The secret behind this powerful promise is ultra-reparative Pro-Peptide Complex™, a combination of reinforcing protein peptides and conditioning agents designed to help improve the strength and health of hair. The complex also conditions the surface of the hair and reduced fiber-to-fiber friction to create healthy movement all day.
Anchoring the line is hero product Miracle Repair Damage Eliminator™ Treatment which uses a patent pending cross-linking ingredient to attract the reparative benefits of all 180PRO products to damaged areas like a magnet, intensifying the results. The ingredient strengthens hair with each use while building elasticity.
Available at Sally Beauty Supply stores. All products are under $10!!
#180PRO
*based on Dec 2013 survey conducted of consumer and professional stylists
**based on a US consumer study of the shampoo, conditioner and treatment.