For years, I have struggled to find a fitness routine or activity tracker that truly motivates me. I've counted calories and tracked my steps, but I often found myself discouraged if I didn't hit my step goal for the day, or felt tired and run down from the latest mom fad diet. But lately I've been taking an entirely different approach with the new Mio SLICE Heart Rate + Activity Tracker. It translates your heart rate data and personal profile information into a simple, personal score, using its new scientifically-validated metric called Personal Activity Intelligence (PAI, pronounced "Pi").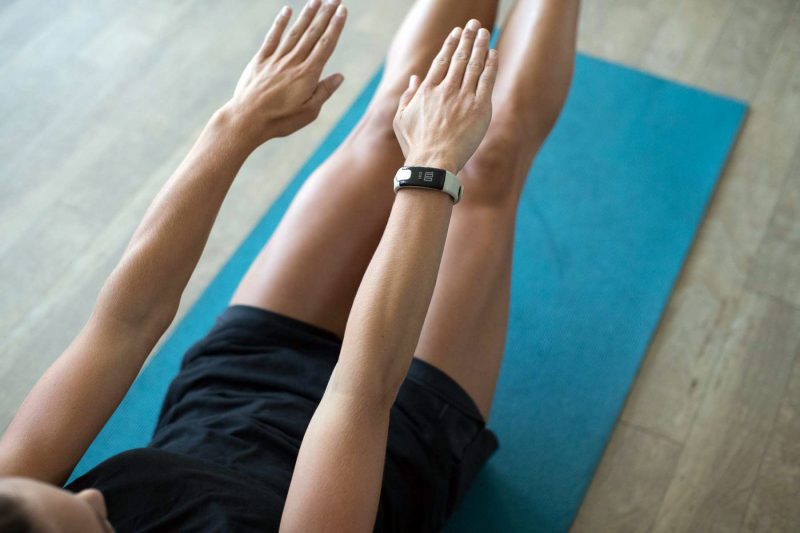 A SYSTEM FOR MY FITNESS AND HEALTH
SLICE comes in four colors: Stone (off white/gray), Sienna (orange), Black and Navy. I'm a big fan of the overall look and feel of the band itself. It has a one button clasp that keeps SLICE snug on my wrist, and feels extremely durable (and water resistant), but also looks sleek and stylish enough to wear 24/7. I also love the features that I can easily scroll through on the main display: heart rate, calories burned, sleep tracking, time, smartphone notifications when I get a call or text, and steps— still a habit even though I'm more focused on my daily and weekly PAI scores.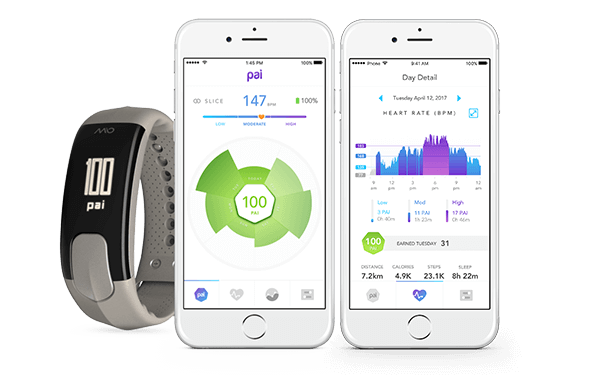 Mio SLICE with the PAI App
The nice part about SLICE, unlike other activity trackers, is that with the corresponding mobile app, Mio PAI 2.0 (available to download from the Apple App Store and Google Play Store) you get a system that monitors and provides scientifically-validated feedback about your health and fitness. The app is customized to include a detailed breakdown of my daily and weekly heart rate zones, as well as sleep analysis and a breakdown of the activity I've performed.
BACKED BY SCIENCE
Now back to the science of PAI. PAI is based on one of the largest health studies ever conducted: The HUNT Study. It involved more than 45,000 people over 25 years, and research proved that maintaining a PAI score of 100 or more means you are active enough to be maximally protected against lifestyle-related diseases (i.e. 100 PAI = you're healthy and you'll live longer). You can earn PAI points from all types of activity, even those that don't involve steps, like biking, rowing, and fitness classes.
The important point is to get your heart pumping to earn the most PAI points and make your workouts count, and the nice part for us busy moms is you get credit for the "workouts" that take place outside the gym.
POINTS FOR VACUUMING!
My first few points were earned by vacuuming my entire house, including our never-ending stairs! It's exciting and motivating to see actual results from raising my heart rate without having to worry about analyzing the data. I'll be honest, it's a challenge to get your PAI score up to 100 during the week (but if we didn't love challenges we wouldn't be moms!) and it will include some dedicated exercise time, but even 50 PAI is still an excellent accomplishment as it will give you 60 percent of the benefits.
FLEXIBILITY IS A BIG PLUS
I've found that I have been more motivated than ever to get my heart rate up thanks to the flexibility and science of SLICE featuring PAI. If you're really into spin class, like me, you'll find yourself pushing the resistance up more and more to get those extra PAI points, especially if you sense a cheat day/wine night in the near future. And even when my busy mom schedule gets in the way of my dedicated workouts, the fact that I have seven days to strive for 100 is reassuring because I don't feel the pressure to hit the gym every single day to be healthy.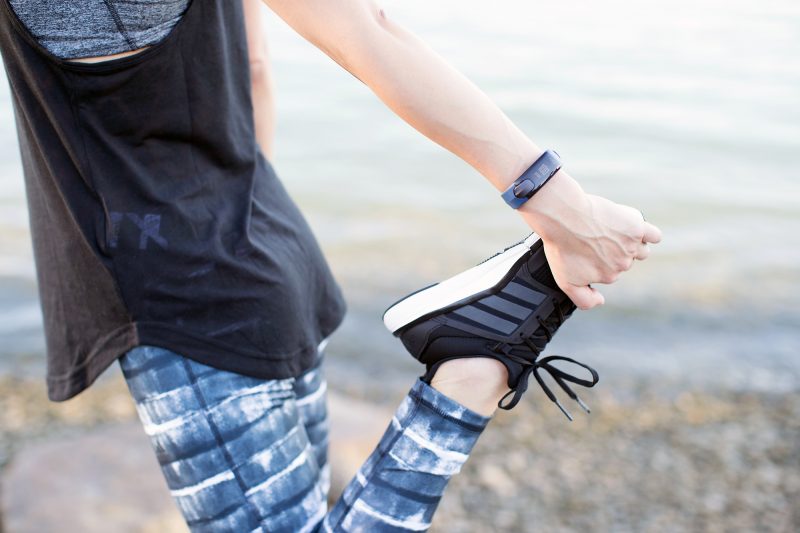 The rolling 7-day window is great for my mom schedule since it allows me to exercise on some days and not on others. The PAI algorithm re-evaluates my PAI score each day based on my most recent activity. So, if I have to take a few days off and my score goes down, I can always get it back up with more activity when I have the time. For busy moms, it's certainly a nice touch.
If you're feeling motivated or even curious, you can learn more about SLICE on Mio's Website. Give yourself the best Mother's Day gift ever ladies – optimal health and more time with your family. You deserve it! Because as Mio says, it's not the number of steps that count, it's how much heart you put into it.