The MinuteClinic is a fabulous place to go, for all of your health needs.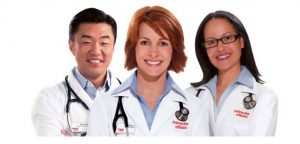 They recently did a Comprehensive Panel on me, and it went well. I didn't even feel the needle when she pricked me. It was a wonderful experience. I learned a lot, and it only took 20 minutes.
My Blood Pressure was low, which is normal for me, at 94/52. Pulse was 74, which is a great number for me, as well. My blood work was ok, but it could be better. All in all, I'm very happy with the service, and results of the tests.
The new feature, to set up your appointment, works great. It's called "hold your place in line." It's a great feature, because you can enter in your information, and hold your place in line, before you even leave home. I did it from the car. My mother in law drove me to the CVS, of choice, and while she was driving, I entered my place in line. It was a great thing. No long wait when I got to CVS, as a matter of fact, my wait time was less than 1 minute.
The Clinic Locator is great too. If you aren't sure where you nearest MinuteClinic is, you can use the locator. The locator, which is easy to use, was a perfect utilization for myself. I didn't realize that there wasn't a clinic at our closest location, but I found a clinic not even 5 minutes further out the road. Therefore, I was able to go a little further, but still get the tests at a great price.
Here are some of the services you can get done at your MinuteClinic:
Joint Pains
Gout
Yeast Infection
Indigestion & Heartburn
Nausea, Vomiting & Diarrhea
Strains & Sprains
Contraceptive Care
Check the link above, often, for they are always adding new tests.
The last thing I want to discuss is the Insurance and Billing set up. Most insurances are accepted. Which is great. You can check, right on the site, if your insurance is accepted. Make sure to have your card out, so you can check the exact plan.
My trip went over, with ease. I will definitely be using MinuteClinic again, in the near future. The tests were easy, and I received the results, on the same day.
Connect With CVS MinuteClinic: See what all is available | Facebook | Twitter
Disclaimer:
This product was received from the Company for review purposes only. All thoughts and words in this post is my own and I was not paid to endorse it. I am only voicing my opinion about this product.