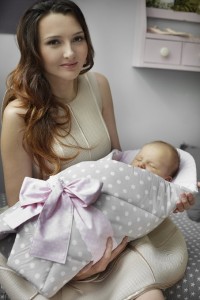 When planning for baby, you start to look into all the great baby products. This product is something that might not be on your radar, but is a really great idea for any baby shower or gift.
The Baby Swaddle Blanket Wrap with built in removable coconut pad for neck and back support is hypoallergenic, and perfect to keep baby warm in the winter and cool in the summer. The Baby Swaddle Blanket is 100% cotton. The coconut pad offers perfect support for the fragile frame. Once the pad is removed, the swaddle can serve as a soft blanket. Because the swaddle wraps your baby in warmth and comfort baby settles quickly.
You can decorate your crib of nursery with the removable bow. Even after your baby has out grown the swaddle, if unfolds and makes a beautiful play mat or blanket. The gender neutral colors make it easy to buy for just about any nursery or the parents who choose not to know baby's gender until after they are born.
This blanket measures 30.7×30.7. It is BPA Free, Phthalate Free, Latex Free, Lead Free and the inside of the blanket is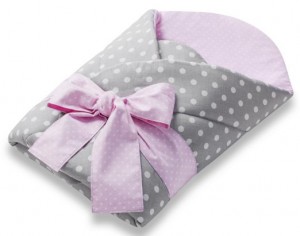 filled with anti_allergenic silicon fibers as well as the coconut pad is also made from anti_allergenic fibers. The coconut pad can be removed by an open slot on the back of the blanket, simply slide it out to remove it.
The swaddle says it fits 0-4 months but I think it will work even longer for most children as it looks pretty large. We all know how messy babies can be, luckily the Baby Swaddle Blanket is washable. Just remove the coconut board before washing. The swaddle is amazingly soft and perfect for even the most sensitive new born skin. It comes in three designs, perfect for boy, girl or team yellow.
Connect with them!
Shop