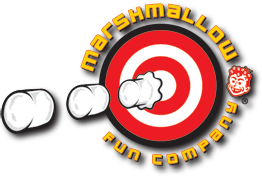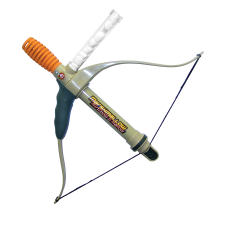 Marshmallow Fun Company has bow & arrows, as well as, blasters, snap dragon, orb ball, etc., to choose from in their store. You can also buy extra accessories, such as the marshmallows for the guns.
With Archery getting ready to begin, while the men are out with their bow and arrows, the kids can be home playing the safe way. With toy bow and arrows, shooting marshmallows. I can't think of a better way for my kids to be safe.
I just saw the Ghostbusters gun on Marshmallow Fun Company's site. That's so cool. I'm gonna be one to own that item. I'm going to order it for Jacob before Christmas. I'd rather him play with a toy, than to go out in the woods and chance getting hurt.
Marshmallow Fun Company has come up with a great concept. How much fun is it to shoot marshmallows, you'll have to buy one of their products to see, but I bet it's a blast. A way no one can get hurt, but still having a good time. You can't just buy one, you have to have at least two, or more. One for each member of the family would be ideal. This is a great new form of family fun.
There is a list of stores on the site where you can purchase the Marshmallow products, but I know I just saw them in a Field & Stream store that just opened, here in Pa.
This will provide hours of fun, indoors or outdoors. If indoors, remember to pick up the marshmallows, when done.
"The award-winning Marshmallow Fun Company strongly believes that kids (and grownups) can have fun with food, especially when you can shoot marshmallows up to 40 feet at unsuspecting targets."
Connect with: Shop | Facebook | Twitter
Disclaimer:
This product was received from the Company for review purposes only. All thoughts and words in this post is my own and I was not paid to endorse it. I am only voicing my opinion about this product.