The COVID-19 pandemic has affected people in many ways, but for families, it's certainly been an opportunity to spend more time together. But will things go back to how they were once quarantine is over? It will be nice to see some things go back to normal, but there are definitely some things that should stay, and that includes spending quality time with the family. It might not be easy to get everyone together, but if you put the effort in, it will pay off.
Here are some ways to make the most of family time once quarantine is over.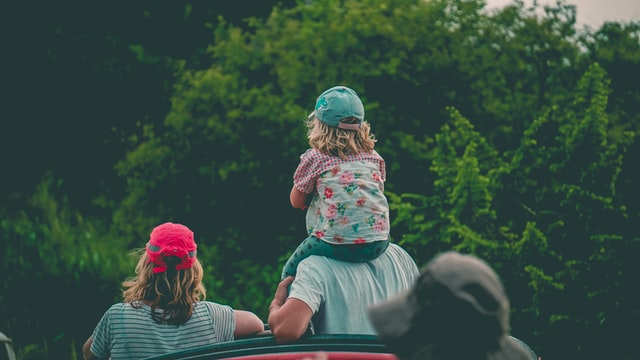 Image Credit: Unsplash under Creative Commons
Try to eat at least one meal together
Once you go back to work or the kids go back to school, those family mealtimes will start feeling fewer and far between. Why not vow to eat at least one meal together a day? Having breakfast together is the least you can do, as it'll help make sure you all start the day right and get the chance to talk and relax before you start your day.
Take a look at different breakfast ideas to bring a bit of variety to your mornings.
Make movie night a weekly occasion
Movie nights have been fun during quarantine. Why not make your family night a weekly occasion going forward? You could each take it in turns to choose the movie, or complete a checklist of some of the greats! Using an IPTV service, you can access thousands of movies on one device, giving you a greater selection to choose from. Take a look at Troypoints IPTV tutorial to find out more about it. Movie night is a great excuse to get together, so put a ban on all of your personal devices and enjoy spending some quality time together!
Enjoy family outings
Being left unable to go anywhere has not been easy for families, so as restrictions start to ease, start planning some fun family outings. From a day at the beach to visiting your neighborhood's top tourist spots, you can plan some great family days out and have fun together. While other commitments can sometimes get in the way, try to plan something every few weeks to help you make the most of your weekends.
Stay active together
Some daily exercise has been a lifeline for people during quarantine. From going on walks together to bike ride and backyard fitness, getting fit as a family has helped people keep their bodies and minds healthy. Keep up the good work by making sure you do some exercise as a family, it will make a big difference to your well-being and encourage you all to be healthier together too! Check out some ways of helping your kids get into exercise so that everyone can enjoy getting fit together.
Everyone's quarantine experience has been different, but if you've loved spending more time with your family, you'll want to keep it up once things have eased. Find ways to get in some quality family time and enjoy creating plenty of special memories together.