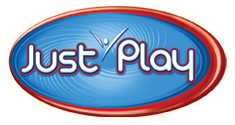 Just Play has some fabulous toys available, for purchase. Right now, our favorite is the Mad Balls.
My son loves his Mad Balls. He won't put them down. He loves trying to gross his 19 year old, Sister, out with them.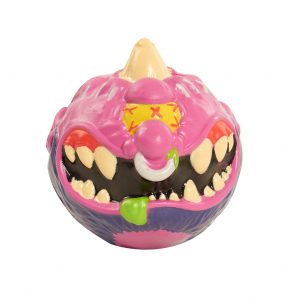 Horn Head – Horn Head enjoys ramming into things with his horn just to defend his tough guy, ready-to-fight persona. Not surprisingly, his one eye often sees double.
I, personally, think they are cute. I remember have something like this when I was a kid, so these brought back some awesome memories. There are so many to choose from, just like other toys can be collected, so can Mad Balls.
Oculus Orbus – Fun-loving but considerate (of others having fun), Oculus Orbus is all about goofing and making everything laugh… "eyes" just want to have fun!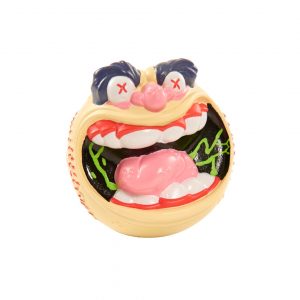 Screamin' Meemie – Born enraged, Screamin' Meemie is always shattering the far end of the anger spectrum. Only his sweet poetry can (kind of) help when he's upset.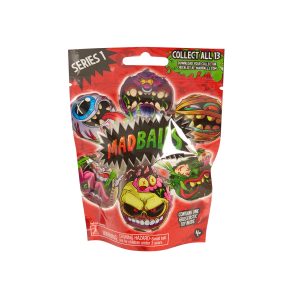 There are a bunch to choose from, even Blind Packets.
MadBalls Blind Packs
The MadBalls Blind Packs feature favorite unsightly MadBalls characters in a collectible 1.5" pocket size. Each MadBall is made with amazingly grotesque detail and comes packaged in a foil blind pack, ready to be revealed! These totally gross figures are perfect for both kids and collectors alike! Collect all 13 MadBalls characters including: Dustbrain, Horn Head, Oculus Orbus, Screamin' Meemie, Skull Face, Slobulus, Swinesucker, Lock Lips, Snake Bait, Buzz Off, Fist Face, Bruise Brother, Ultra Rare Glow in the Dark Skull Face. Each character sold separately.
Either way, you are getting a toy that your child will remember. I have a 5 year old, son, but when I was a little girl, I played with these as well. So glad to see that they are coming back out.
Connect with Just Play: Shop | Facebook | Twitter
Disclaimer:
This product was received from the Company for review purposes only. All thoughts and words in this post is my own and I was not paid to endorse it. I am only voicing my opinion about this product.