I am one that really struggles to buy gifts for family and friends. Of course, I could always grab something simple like a gift card but I feel like a gift card is something you would be more likely to give your kids teachers or your mailman. It's not personal enough to give to your sibling or parent. We want our gifts to be memorable. The holidays are more about making the ones we love feel special. What better way to do that then capturing that special moment on a pair of shoes from M4D3 Custom!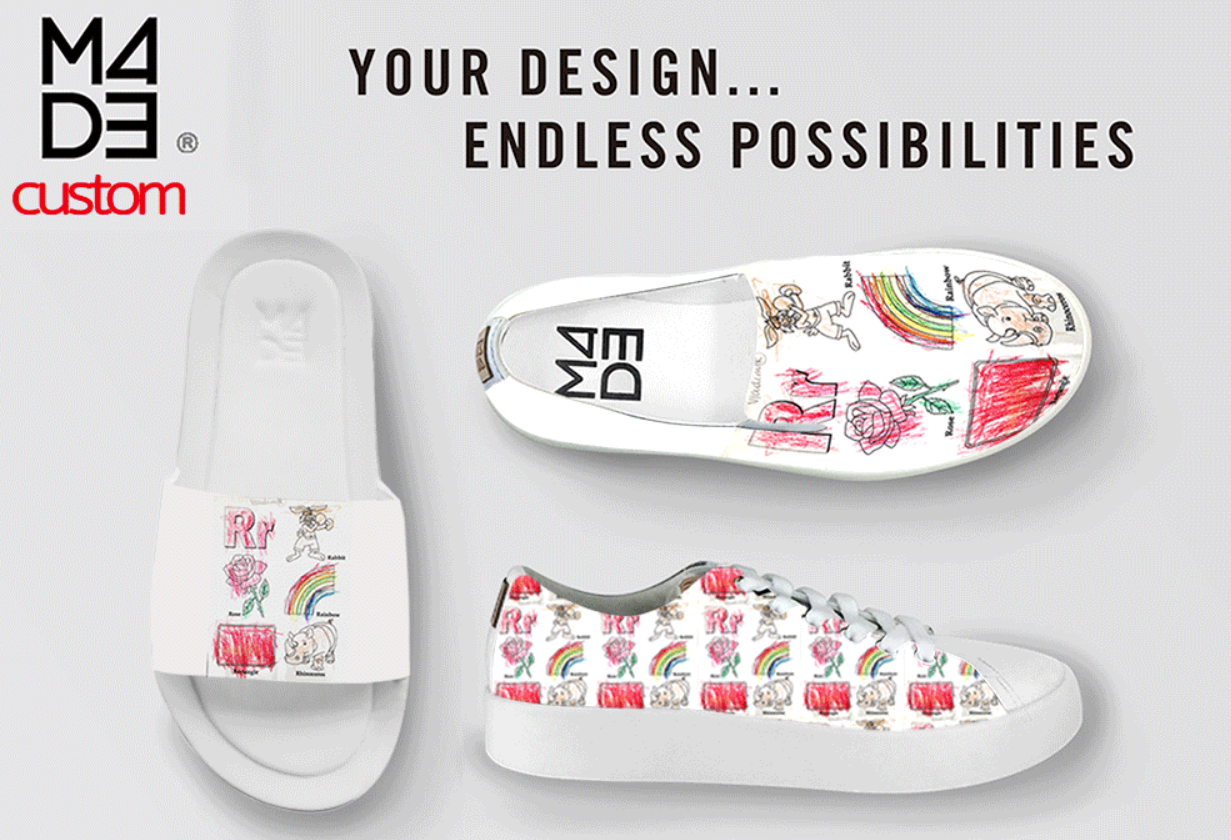 Personalize a pair for yourself, a friend or family, whether its a special gift, or a something that captures a special moment in your life. Choose from a variety of colors and patterns, upload your own image, and make them yours. Whether you want to showcase your own artwork or personalize a slide for your friends or family, this is the perfect way to customize your own shoe without the custom price. From the upper to the sock to the bottom, design your own in 4 easy steps.
Create your art or take a photo.
Upload the file with any style.
Customize your color palette.
Wear it and share it.
The actual process was super simple. The part that took more time than anything else was choosing which picture to put on the Slides. For my hubby, he wanted a picture of our Husky on his slides. For me, of course, I had to get my kiddos in there. When they came in, I was super surprised at how thick they were on the soles. They are very high-quality material. The picture came out adorable! My husband was super excited to start wearing his. He needed to wear them with sox for a few days because the flap was irritating his toe. Of course, once he was used to it, he was fine. For the time being, I am not able to wear mine as I chipped my ankle and have to wear my boot but I have them out and the kids get a kick out of seeing themselves on the shoes.
This is for sure one of the best and unique gifts you can give. You can check them out:
STAY TUNED FOR THE GIVEAWAY!!