Family Game Night this Holiday Season with Spin Master
Family fun game nights are a wonderful way to bring families together and connect. Everyone needs an oasis from daily life, especially our children. Spending that precious time with them doing something fun is so important. They are only young once so I like to make it count. What better way to do that than setting up a special day and having a blast. So plan them, put them on the calendar and have some FUN!
Planning For Fun
With the holidays approaching, the family will be over for dinner so make sure you get everyone involved – kids, dad, mom, grandma and even the dog. Don't get so bogged down in the planning that it ruins the whole thing but let everyone share ideas. Letting each person take a turn coming up with something is a good idea too. Kids love it when they have a hand in planning. Be wild or wacky, old-fashioned or a little bit bizarre, it doesn't matter, the key is to spend time enjoying one another.
One of my favorite thing to do with the family is board game night! It allows everyone to relax and enjoy. Other then my husband, we are not super competitive so we can really laugh and have a great time. Here are just a few games my family loves to play.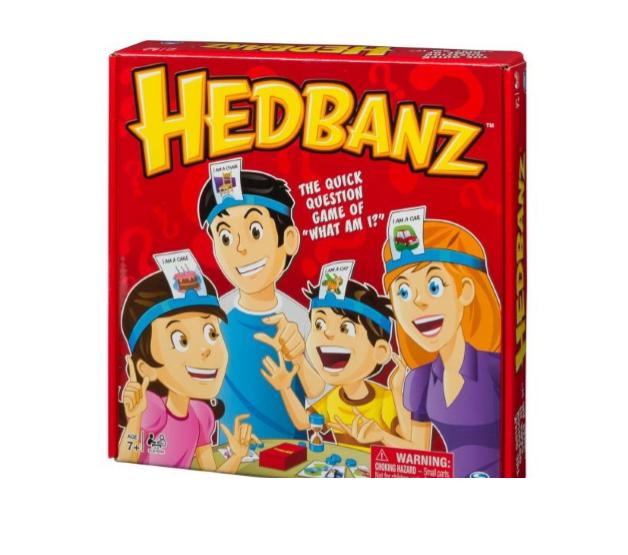 Hedbanz
This game is a blast! So far it is my favorite because my 6-year-old is able to play with us without being confused on what to do. We could not stop laughing and we did not even notice that it was bedtime for the kids because we were having such a great time.
Hedbanz is the quick question family game of "What Am I?" Players wear a picture card on their headband that they can't see but everyone else can. Ask "Yes" or "No" questions to figure out the card before time expires. Includes 66 picture cards and six sample question cards to help players know what to ask.
Age: 7+ MSRP: $15.99 USD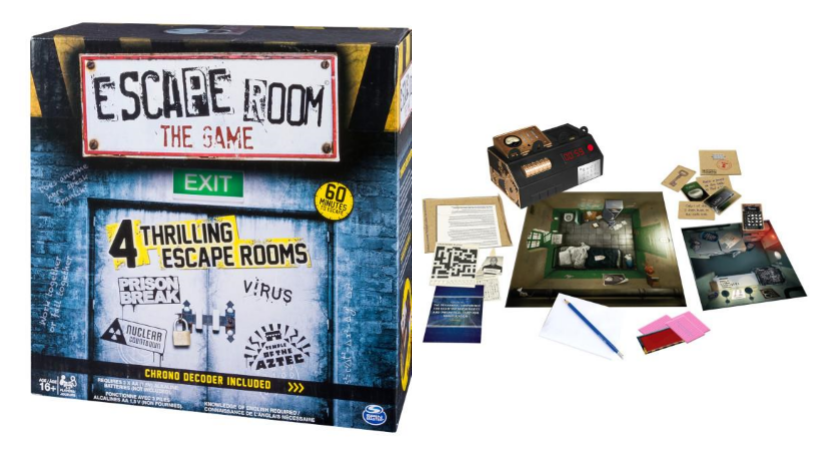 Escape Room The Game
This was a nice game. Unfortunately, it was a bit too old for my kids but we invited over my sister and her husband (who FYI are super competitive) and we had so much fun. We played the Prison Break. Hubby and lost lol BUT we had so much fun
Can you keep your cool under pressure? Escape Room The Game from Spin Master brings the thrill and mystery of an escape room to your home. Work together to solve puzzles and find hidden clues to escape before time runs out! The Chrono Decoder counts down to 60 minutes and creates a real escape room atmosphere. Play 1 of 4 different escape room adventures with varying levels of difficulty: Prison Break, Virus, Nuclear Countdown, and Temple of the Aztec. You win or lose together with Escape Room The Game.
Age: 16+ MSRP: $39.99 USD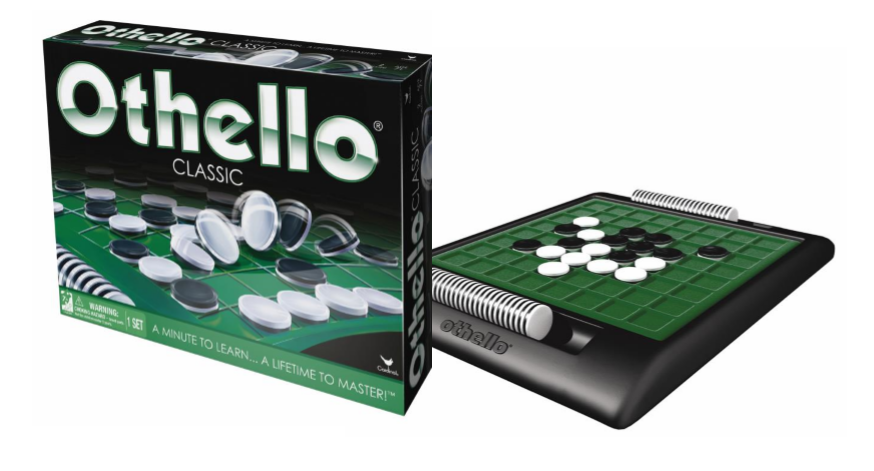 Othello
Since this game is for only 2 people we took turns playing. First, my daughter and I played. I, of course, lost on purpose so then she played my husband. Of course, since he is uber-competitive, he won. Then he played my son. I gave him a little dirty look as in (if you don't let my little boy win you will sleep on the couch) and of course, he allowed him to win LOL. It was all around a great night.
A minute to learn…a lifetime to master! This classic, internationally acclaimed two-player light strategy game challenges you to out-think your opponent. Trap and capture your opponent's pieces by placing your disks on the board. Every time you "sandwich" one or more of your opponent's pieces you flip those disks to your color. But look out—your opponent will try to do the same to you! The lead can change with a flip of a disk in this classic, fast-paced strategy game that's often not decided until the very last move.
Age: 8+ MSRP: $19.99 USD
So what are you waiting for? Get out the calendar, have a family planning meeting and schedule some fun. You will be glad you did and so will your kids. The whole gang will find themselves eagerly watching the calendar to see when the next Family Fun Night is.
Check out all of the fun ideas Spin Master has to offer
STAY TUNED FOR THE GIVEAWAY!