Be prepared with your Love Jane Period kit.
Looking back I remember my first period. It was before school and although my Mom had talked to me about my 'first period'. I was not impressed. I had read "Are You There God, It's Me Margaret" like a thousand times. Ok, not a thousand but enough to think I would be prepared for all of these changes. I also didn't think I would get it in the awkwardness of 6th grade. I had never carried a purse, so I was sure others would notice that something was not the same. Also back then pads were like huge, huge, there were no 'wings' and they were hard to keep concealed. It makes me shiver thinking back.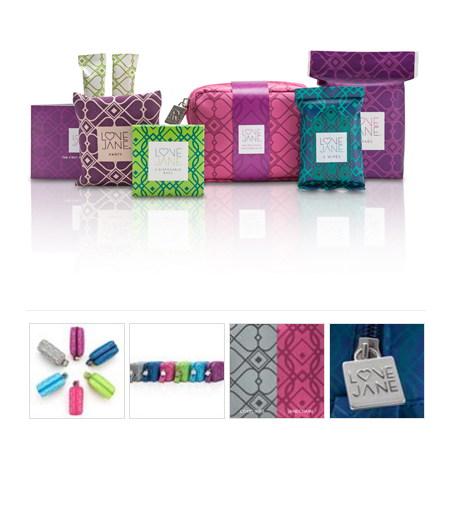 Learning about 'Love Jane' I am very impressed. Love Jane has Period Kits, I guess I didn't realize that this was something that was out there. They are very cute, yes you just heard me refer to a kit for the first period cute.
For example, you can purchase ahead of time The Beautiful First Period Kit to have on hand.
It includes:
1 LoveJane bag
2 light tampons
5 pads
5 feminine wipes
5 disposable bags
1 just-in-case LoveJane Panty
The Period Book: The LoveJane Guide To Getting Your First Period
You can choose from 12 different color/patterns for your bag also.
Love Jane also has other options to choose from as well as pads, tampons, liners, bags and more. They also offer a monthly subscription so that you never have to worry about reordering in time.
We want our daughters to be ready for their first period and be prepared. This way they don't have to feel awkward going to the nurse at school or being caught in a situation that will make them feel uptight or alone. Have them be ready with the Love Jane products. Love Jane also has great information on their website to help get through this new time in their life. There is also a section for Dads whether they are a single parent or just want to understand better what their daughter is experiencing.
Visit Love Jane on their social media below:
Facebook |Twitter |Pinterest | Instagram|Website
Disclaimer:
This product was received from the Company for review purposes only. All thoughts and words in this post is my own and I was not paid to endorse it. I am only voicing my opinion about this product.
Love Jane has been generous enough to offer 6 LoveJane First Period Kits to Mom Blog Society readers. Simply click on the giveaway image below to enter for your chance.