Growing up I would go to friend's houses and they would be frying things for dinner. I loved it so much. How quickly it was to make and how delicious it was. As I got older I use less and less fried food. I am not exactly a health nut, but I always try to make better choices. Not just for me, but for my children. NewAir has so many amazing products including the Magic Chef Air Fryer!
That is right, you can fry with air. I had no idea until recently that was even a thing. Get all of your quick fried foods without the guilt. No added fat is a huge thing for me. I enjoy fried foods but all that grease is not the best part of it. So being able to throw something in and have it quickly without all the grease is a huge perk for me.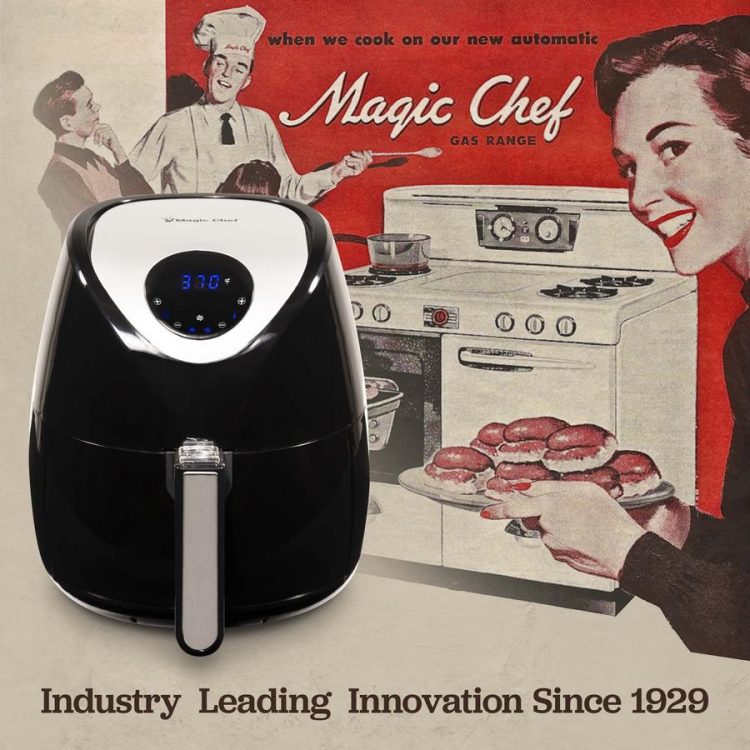 The best part about the Magic Chef Air Fryer is that it is a perfect size. It is small enough to fit on your counter without taking up so much room. It also will prepare a whole meal for your entire family to enjoy or just a small snack. The size options are pretty much endless on that fact.
NewAir has many options available even in many other products depending on your needs. The Air Fryer just happens to be a personal favorite of mine. Nothing like quick, delicious food that I can enjoy guilt-free. It also comes with a recipe book to give you even more options to enjoy.
One thing I had to know was, how do you fry without oil? The Air Fryer is like a powerful convection oven that moves the hot air over the food and heats it up quickly. I found it fascinating, to be honest. I don't have to worry about oil and my oldest can make herself healthy alternative snacks without having to worry about oil burns.
If you are looking for an air fryer or something just as inventive be sure to check out NewAir!
Connect with NewAir: